The men's guide to the best shoes and accessories
We've sifted through this season's best shoes and accessories to pinpoint the key players. From buckled bags to the hiking boot hybrid – here's a rundown of the standout styles; plus where and how to wear them.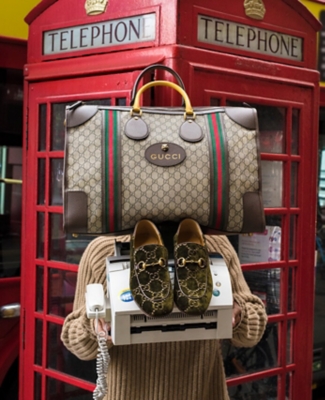 Cool, kitsch and collected
With a cheeky nod to 70s decadence but with a foot set firmly in today, a statement loafer and monogrammed holdall or tote are a match made in sartorial heaven.
Best for: hotel lobbies, wine bars, and reclining on a chaise lounge.
Not so great for: fashion wallflowers.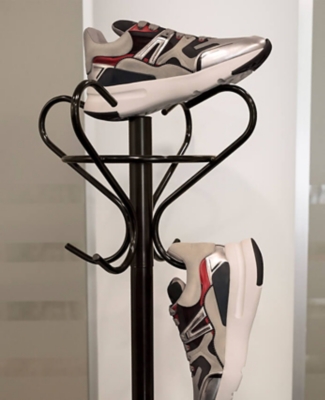 Thick soles, pops of colour and architectural shapes – the chunky trainer evolves this season with even bolder decoration. And if you're going to go big on your trainer game, make sure your backpack doesn't pale in comparison.
Best for: debating who has the best trainers with your mates.
Not so great for: strict office dress codes…if those still exist?
Stand out from the pack
The shoes and accessories that are anything but dull…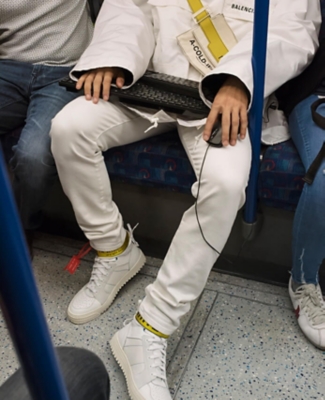 The likes of Alyx, A-Cold-Wall* and Off-White draw on inspiration from the city and everyday hardware, with strap details, buckles and even cable ties ready to add some industrial edge to your shoes and accessories. These are designs not just made for the metropolis, but inspired by it.
Best for: days exploring the city.
Not so great for: those who always struggle to find their seatbelt.
Inner-city styles
The latest pieces from the most hyped streetwear brands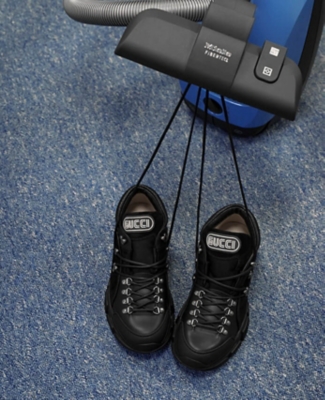 Outdoor influences combine with the cult of the dad trainer this season, with a chunky trainer sole and hiking laces. We'll be wearing ours with slim-cut denim to give these beauties maximum impact.
Best for: hiking our way between shows at fashion week.
Not so great for: actual hiking.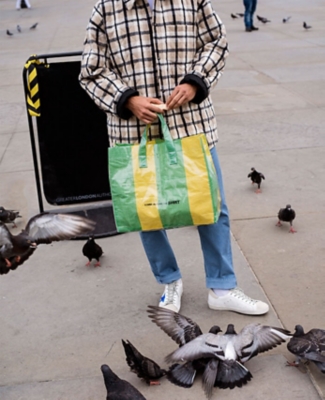 Vintage trainers and accessories that draw on our everyday routines (from shopping totes to grocery bags) are providing unlikely inspiration for some of the most eye-catching designs out there right now. And we can't get enough of it.
Best for: giving your look some irreverent charm.
Not so great for: visiting parents, who will inevitably say, "Those shoes need a wash." Some things you can never grow out of…
RETRO REWORK
The vintage-looking styles given some 2018 polish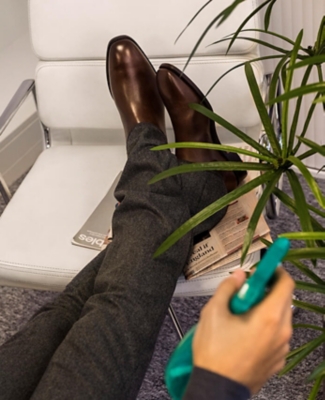 Slick, unfussy and perfectly bridging the smart/casual divide; every man should own a good pair of Chelsea boots. Our pick of the bunch? This pair by Barker, which has been making shoes in Northamptonshire for over 135 years.
Best for: autumnal officewear.
Not so great for: slippery dance floors (the downside of a leather sole).
Mean business
Our pick of shoes and accessories for the modern-day office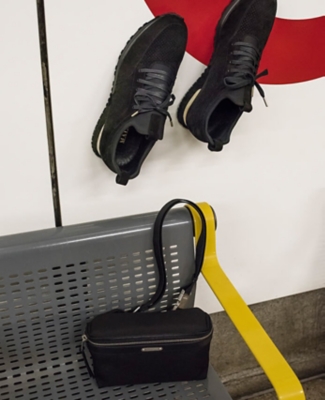 Sleek belt bags and even slicker trainers: perfect for those who love streetwear influences, but also a more minimal look. Mallet's trainers are a favourite here at Selfridges HQ, with their futuristic shape and signature slither of sheeny metal.
Best for: pairing with practically everything in your wardrobe.
Not so great for: leaving on the Tube (which almost happened on this photo shoot…).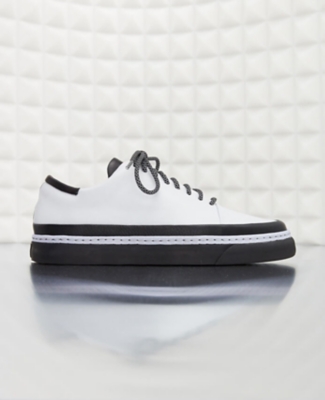 New & Exclusive: Auxiliary trainers

New and exclusive to Selfridges is Auxiliary: a trainer brand that's part of a new wave of skate-influenced styles given some polish. The duo behind the brand (Matthew Taylor and Graeme Gaughan) even chose the name from their hobby of recording the audio from skate films using the AUX output on Video Cassette Recorders, back in the 1990s (remember those heady days before Spotify?). The chunky sole and subtle signatures of quality craftsmanship are just what our weekend wardrobe needs.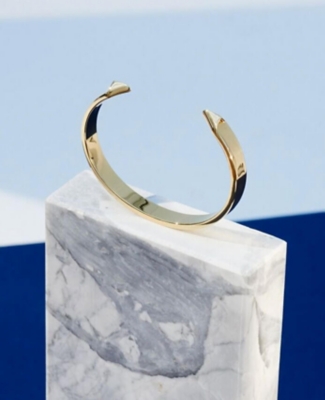 Men's jewellery is no longer the stuff of dodgy beaded necklaces bought on a jaunt to Thailand. It's cool, understated and ideal for letting your accessories give a glimpse of that inner rock god we're all hiding somewhere (perhaps deeper down among some of us). From Northskull's gothic styles to Emanuele Bicocchi's chainmail-like bracelets – make this the season you invest in a piece of jewellery that becomes a hallmark of you.