The Selfridges Eye:
September 2017
Our creative researchers hotfoot it around the globe, bringing us news of the latest crazes, future trends and awe-inspiring innovations in the world of art and culture. So what have they been up to this month? From the amusing to the amazing, the weird to the wonderful - here are the things they can't stop thinking about…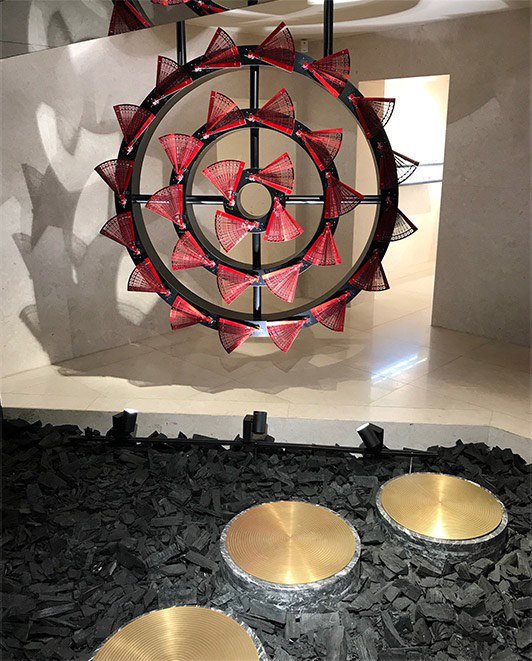 Our researchers recently travelled to Korea, enticed by the legend of the Gentle Monster – Korean eyewear brand and all-round creative genius. And the legend did not disappoint. Each store tells a different, and magical, story – leading customers on an immersive and visually spectacular journey. The brand's latest store in Shanghai is themed "frogism"– a riff on a combination of frogs and sadism inspired by George Orwell's 1945 classic 'Animal Farm'. It's this concoction of brains, beauty and the downright bonkers that we think makes it magnificent. We can't help but wonder what sort of wizardry their UK store will conjure up!

Keep your eyes peeled for Gentle Monster's London debut store scheduled to open before the end of 2018.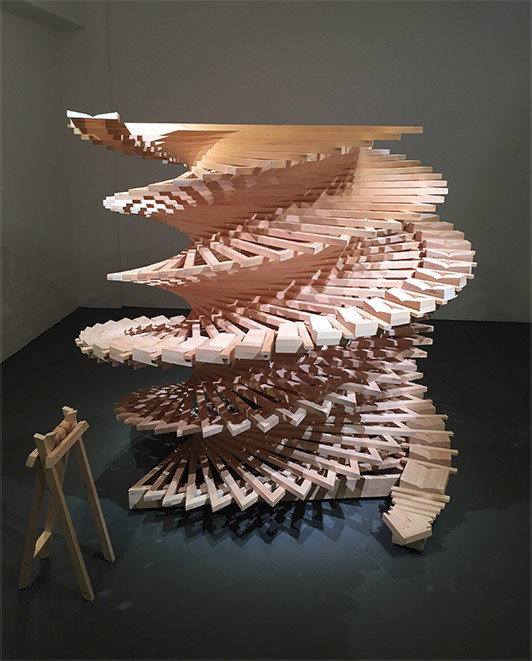 We popped into Clear Edition & Gallery in Tokyo to see Invisible Designs Lab.'s Ko-Tone. Invisible Designs Lab. is a creative audio production company that traverses the worlds of art and music. Ko-Tone is both a kinetic xylophone and a stunning work of art entirely made from Japanese cypress. Drop the ball in the top, and gravity is the invisible hand that plays the tune of Johann Sebastian Bach. Magic!

Sadly the Ko-Tone exhibit is over but if you happen to be in Tokyo, we highly recommend you pay Clear Edition & Gallery a visit.
The archive of heartbeats
If a photograph speaks a thousand words, then how many words are in a heartbeat? This is the question central to French multimedia artist Christian Boltanski's 'Les Archives du Coeur', an ongoing project housed on a secluded beach on the Japanese Island of Teshima. The space permanently houses recordings of heartbeats, a collection Boltanski has been gathering since 2008, born from his fascination with the ephemerality of human life. We found the whole experience mind-blowing and slightly haunting all at the same time. Not for the faint-hearted.

This is a permanent exhibit on Teshima; if you visit make sure you go to the Teshima Art Museum, too.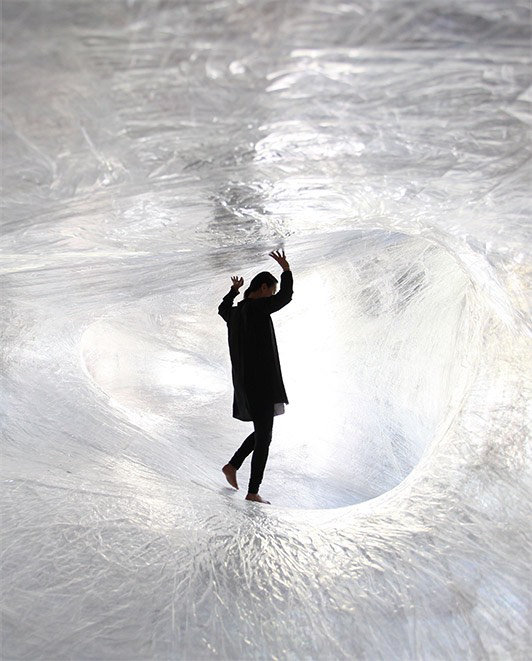 Never has the title of an exhibition so aptly summed up its contents. 'How Far Will You Go?' is the latest exhibit at the 21_21 Design Sight museum situated in Tokyo's art district, Roppongi. (Need we mention, Issey Miyake is one of the directors.) The show features eight Japanese and international artists chosen for their indomitable desire to conquer what was initially deemed impossible. Works include a cave constructed from tape by design collective Numen/For Use and a fully functioning capsule hotel by installation artist Tatzu Nishino. The show is a triumph dedicated to the masters of perseverance!

'Grand Projects: How Far Will You Go?' is showing at 21_21 Design Sight until 1 October.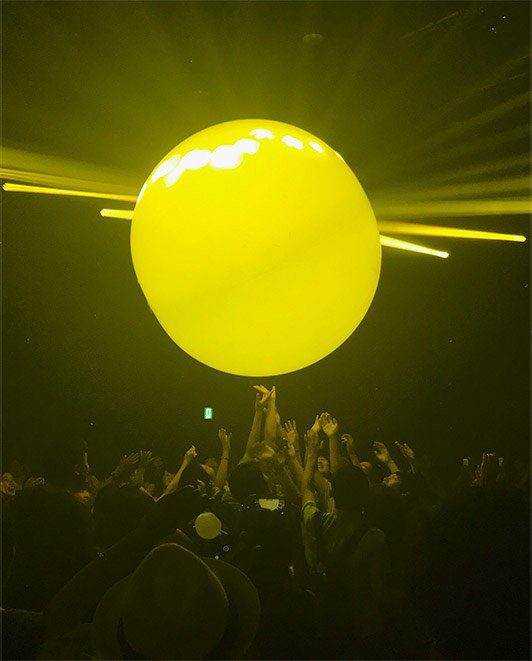 You can see light, but can you touch it? TeamLab Jungle in Tokyo is an immersive musical playground and interactive performance where giant balls of light bounce off the hands of the delighted audience. Pluck strings of light and watch them dance away. Scream like a child at the sight of a monstrous disco ball. Bounce on a magical, colour-changing trampoline. This TeamLab experience makes you revel in the sheer genius of technology. It's a jungle out there – and it's filled with music!

Head to the National Museum of Singapore to visit TeamLab's permanent piece, 'Story of the Forest'.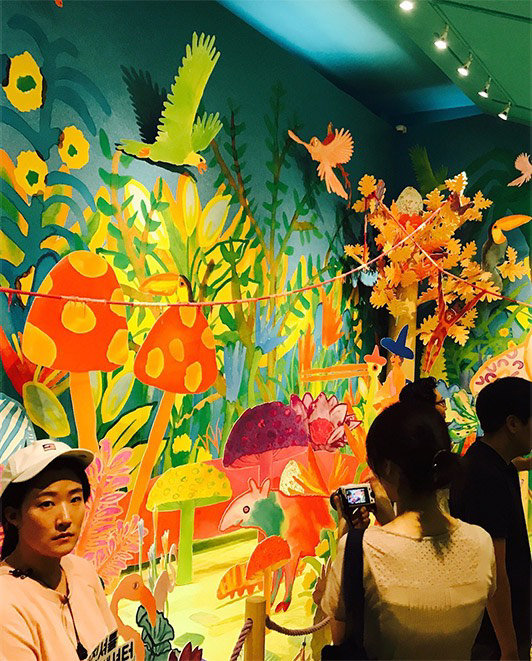 Here at Selfridges, we're big fans of the delightful photographer Todd Selby, and we love collaborating with him. Ever wished you could swap your world for his much more colourful and joyful one? In Seoul, we did just that when we visited 'The Selby House' exhibition. We hung out in his childhood bedroom, saw the city through his eyes, and inhabited his dreams in just the way he sees them himself! So Seoul, so Selby.

"The Selby House' is on show at the Daelim Museum, Seoul, until 29 October.