THE SELFRIDGES EYE:
JULY 2017
Our creative researchers hotfoot it around the globe, bringing us news of the latest crazes, future trends and awe-inspiring innovations in the world of art and culture. So what have they been up to this month? From the amusing to the amazing, the weird to the wonderful - here are the things they can't stop thinking about…

Singing Happy 31st Birthday to Solange Knowles at dusk made for a soul-tingling start to a Saturday evening. The R&B artist gave a deeply personal and wondrously theatrical performance at this year's Glastonbury festival, leaving the West Holts stage feeling warm, fuzzy and crazy in love with Beyoncé's younger sister. This was so much more than a gig: it felt as if the performance wasn't directed at a faceless crowd but sung from the heart to each individual standing in front of her. The choreography oozed sophistication and vigour; the set design was minimal yet radical, and we were left bowled over and beguiled.

Solange is at this year's Lovebox festival, in east London's Victoria Park, from 14-15 July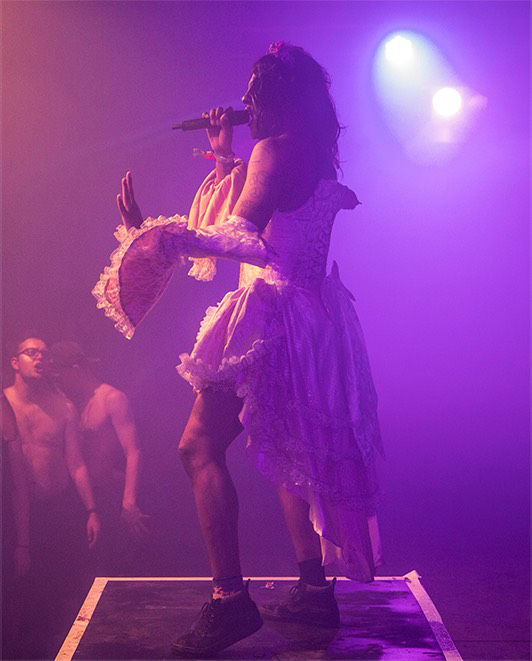 Photograph by David Levene

Many Glastonbury revellers opt to skip the hustle and bustle of the evening's main act and make a beeline for the 24-hour dance nirvana that is Bloc9. This is where you'll find art-club hybrid NYC Downlow, one of the UK's most thriving and sweaty LGBTQ clubbing destinations. This year, the Bloc9 district celebrated its 10th birthday with one very special guest: queer performance-artist-cum-rapper Mykki Blanco, whose short but sweet 10-minute set began with a rendition of 'Hey Big Spender', which duly erupted into a roof-raising, siren-pounding, sweat fest. A 10-minute set we'll never forget.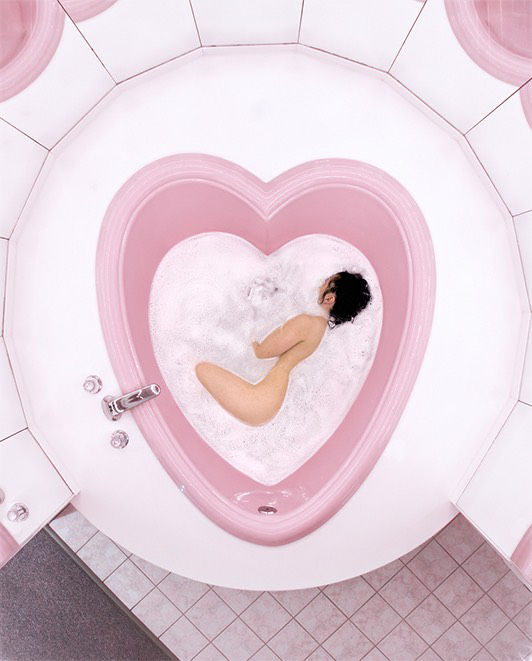 We're a little bit in love with Juno Calypso. The master of selfies wooed us with an intimate and witty talk at the Its Nice That annual symposium, Here 2017. Juno's obsession with taking photos of herself arose from some curious moments in her adolescence at her grandma's home, styling her own self-portraits while her grandma slept, and recently resulted in a trip to a couples-only honeymoon resort in the US. Once in situ, Juno adopts the persona of her alter-ego, Joyce, a woman consumed by "the laboured construct of femininity, carried out to the point of ritualised absurdity".

Juno's work is currently on show at the Golden Thread Gallery in Belfast until 22 July 2017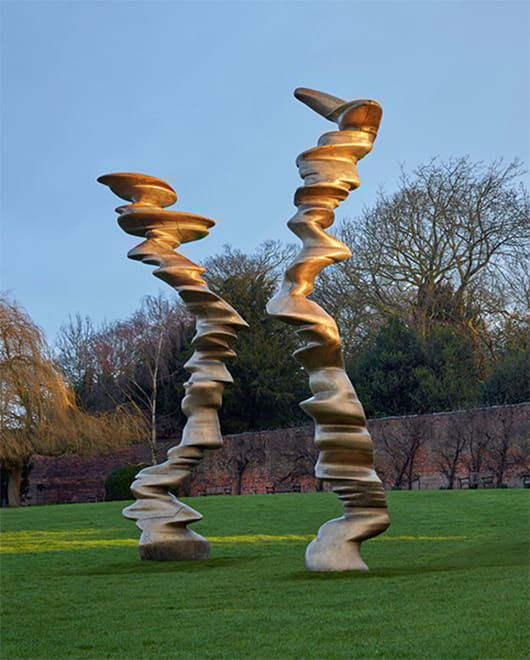 In West Bretton, West Yorkshire, you'll find the world's most cultured sheep. They graze all day long surrounded by pieces by some of the world's most famous artists, such as Henry Moore, Barbara Hepworth and James Turrell. But these aren't any old sheep – they are the sheep of the Yorkshire Sculpture Park, an open-air gallery spanning 500 acres of undulating land, including five indoor galleries and an ever-evolving events and education programme. To experience art intertwined with such rural beauty is truly mesmerising.

We highly recommend you check out Tony Cragg's current show 'A Rare Category of Objects' on display until 3 September 2017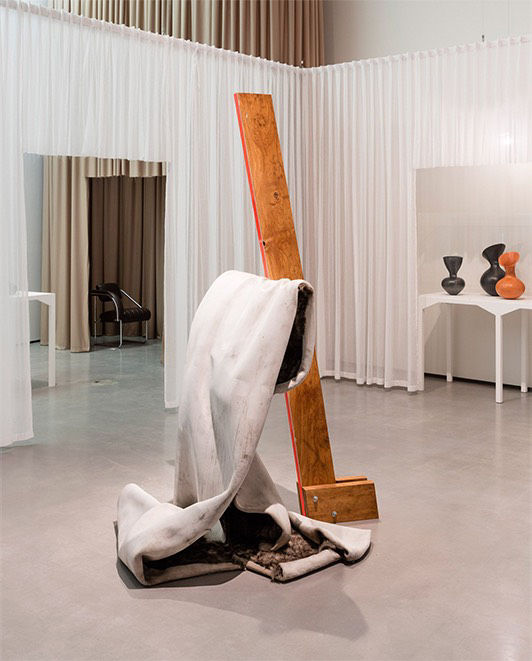 Yorkshire does more than a good cuppa… The Hepworth Gallery, Wakefield, recently hosted 'Disobedient Bodies', an exhibition curated by fashion designer Jonathan Anderson. It explored how the human form has been reimagined over the course of the past century, with a combination of sculpture, fashion, craft and design that stimulates new conversations across form and time. The exhibition space, designed by 6a Architects, featured curtains fabricated from archive JW Anderson fabrics. Suspended from multiple heights, they seamlessly divided the space into sections, creating a sense of intimacy and tactility throughout. More exhibitions like this, please.

A long queue in Shoreditch at 1am on a Saturday night is usually associated with some sort of kebab stop or cat-themed club night. So we were pleasantly surprised when we came across a queue for a church. On closer inspection, this was an art crowd and inside was a video installation by Korean artist Do Ho Suh. The piece was a response to the architecture of Christ Church itself, playing on a giant screen set among chandeliers and a mammoth pipe organ. This was just one of the many incredible shows lined up as part of Art Night, a free annual contemporary arts festival presenting acclaimed international art in unusual spaces. Some shows ran until 4am – later than most clubs. Madness. With club venues closing at an alarming rate, is art the remedy for a 24-hour city?

Art Night will be back at a similar time next year – get it in your diary immediately