Beauty Insider:
the warm-weather switch-ups
Warm weather – two words that have been strikingly absent in our lives for what feels like months – is finally here. But were you to cast a glance at your bathroom cabinet, would your beauty booty reflect the lighter, brighter times ahead? Probably not. From ditching heavy winter creams to stepping up the SPF, here are 10 changes to help put a little spring into your beauty step.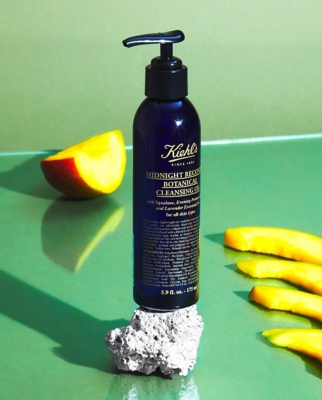 Swap your cream cleanser for an oil

We concede those with oily skin may baulk at this idea, but bear with us. Unlike traditional cream cleansers, which can often strip the skin of its natural moisture, an emulsifying oil is ideal for all skin types, since it removes excess sebum (which often increases during warmer weather) while simultaneously conditioning dry areas left over from winter. Sure, it will also eliminate even the most stubborn make-up, but it's how our skin feels afterwards – plump, nourished and radiant – that has us making the switch.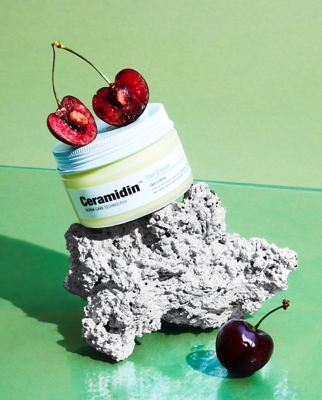 Winter encourages us to find the thickest cream possible to combat snow/wind/rain-whipped skin. But come warmer climes, such heaviness can encourage over-zealous oil glands and (sharp intake of breath) the dreaded shiny face syndrome. The solution? A gel moisturiser. Water-based, super-lightweight and cooling on the skin, these powerful thirst quenchers pack the same hydration punch as their richer, cream counterparts but without sliding off your skin by lunchtime.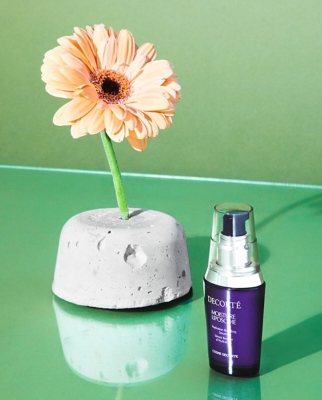 Lighter than moisturisers, serums are packed with high concentrations of active ingredients, play nicely with your moisturiser and foundation, and can treat every skincare grievance imaginable (dryness, spots, wrinkles…you name it), which is why they're a great spring moisturising alternative. Decorté's Lipsome Hydration Boosting Serum is light and absorbs in nanoseconds, making it good for putting on in the morning before make-up.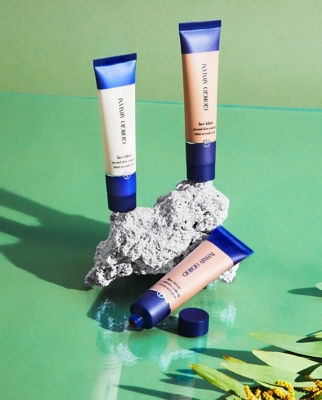 Wear a lighter foundation
While we're never going to forgo foundation completely (who are we kidding?), equally, covering our face with a thick layer of heavy-duty slap come spring is enough to induce a hot sweat (and a melting face). So switching a full-coverage foundation for something a little less suffocating is non-negotiable. Our favourite? Giorgio Armani's Face Fabric. It has a super-light formula which gives a natural, sheer coverage, yet still manages to take the edge off blemishes or redness. The finish is matte and velvety, but in no way chalky, and it comes in an impressive 12 shades.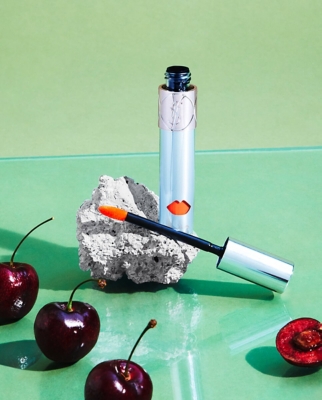 If you're unfamiliar with the hassle-free joys of a good lip tint, let us fill you in real quick. Firstly, they cling to your lips all day long and stay there (no post-meal touch-ups required). Secondly, the pigment won't travel to your teeth, and, thirdly, they're packed with natural oils meaning your lips stay moisturised all day long.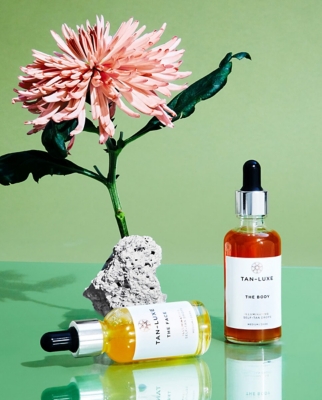 We can all claim to have a fake-tan disaster to our name, but thanks to Tan-Luxe and its new tailor-made approach to self-tanning (you choose just how tanned you go), those horror stories are a thing of the past. Just add two to three drops of their illuminating self-tan drops into either your serum, face oil or moisturiser for a healthy gradual glow, or up the dosage for that 'just stepped off the plane' look.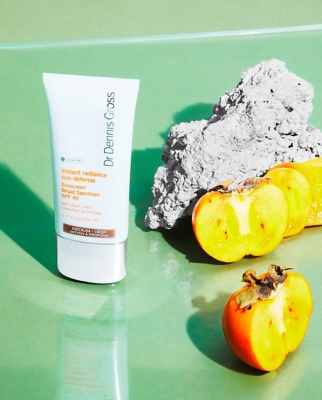 Choose make-up with added SPF
Make-up that also provides added sun protection? Win-win (and bye-bye extra layer of shiny sunscreen). Step forward our cosmetics champ of the season, the Instant Radiance Sun Defence by Dr Dennis Gross – a tinted moisturiser that comes in two shades, with SPF 40 to boot. The UVA/UVB broad-spectrum SPF is unbeatable, the amount of natural-looking, colour-correcting coverage is spot on, and the infusion of anti-ageing ingredients such as vitamin C and melatonin are the cherries on top.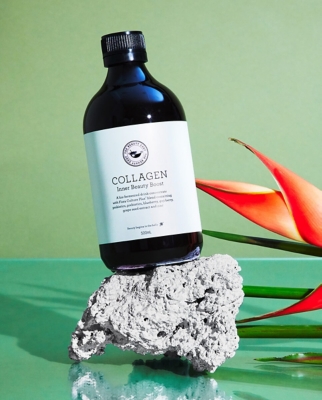 Try an inner beauty boost
The yearning for radiant skin is something that rises exponentially with the advent of spring, but topical creams aren't the whole answer. Beauty supplements, when taken regularly, can help to improve your skin's overall health. Our favourite is the Beauty Chef's Collagen Inner Beauty Boost elixir. Packed with antioxidants such as papaya, goji berry, zinc and vitamin C, it works in tandem with topical products to increase the skin's elasticity (read: younger and more glowy). Just mix a 15ml shot with water, or add it to your morning smoothie.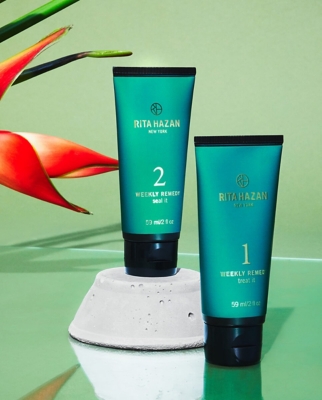 Don't forget a weekly hair repair boost
Frizz, faded colour, tatty ends: if the combination of sub-zero temperatures and central heating has left your locks in tatters, you're not alone. Luckily, help is at hand thanks to a crop of nourishing new masks, oils and hair treatments. We love Rita Hazan's Weekly Remedy, which is packed with ingredients like jojoba oil and rice protein to help repair hair from the inside out, leaving it softer, more manageable and, best of all, frizz free!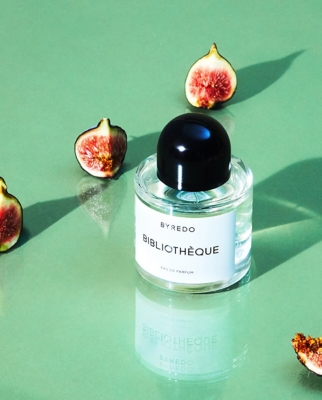 Trade in your winter scent for something lighter
While we prefer to envelope ourselves in warming scents like wood, bergamot and cinnamon during winter, there's nothing like the first flushes of spring to make us crave something altogether lighter. And Byredo's new limited-edition Bibliothèque Eau de Parfum fits the brief perfectly, thanks to its sweet yet smoky blend of peach, plum, leather, vanilla and patchouli.