The Beauty Insider:
the joys of spring newness

The countdown to spring is on (we are mere days away, folks) – and the Selfridges Beauty Hall is already in the new-season spirit, thanks to the arrival of our brilliant spring/summer collections. From shimmering highlighters and quirky Korean face masks, to the most Instagram-worthy eye palettes, here are the 10 new products that will shake off those winter cobwebs and put you in fine fettle for this most joyful of seasons.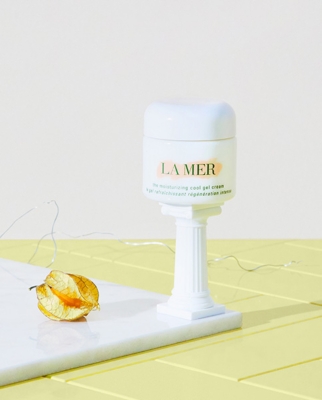 La Mer Moisturizing Cool Gel Cream
OK, so we all loved the original Moisturizing Gel Cream, but fear not: its replacement – the new Moisturizing Cool Gel Cream – still delivers the same radiance, renewal and suppleness but with a cleaner finish. A slightly heavier version of its predecessor, it's infused with the brand's nutrient-rich Miracle Broth and absorbs into skin instantly, with absolutely no stickiness or residue. Perfect for combination or dry skin – and particularly in warm or humid climates – stock up for summer.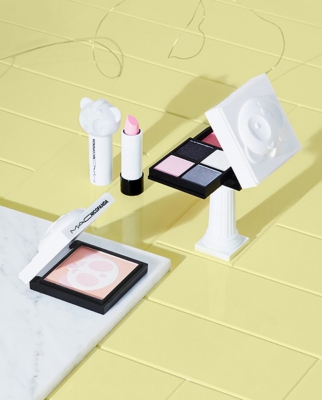 MAC's new collaboration with fashion and lifestyle brand Nicopanda might be erring on the kitsch side, but we love the fact it makes us smile every time we open our make-up bag. The fun collection comprises three cheek and eyeshadow palettes, six shades of lipstick (ranging from a seafoam green called Galactic Mint to Toung N Chic, a deep plum), four lip glosses, a face powder, false lashes and a make-up bag, too – each marrying the Kawaii-cute style of Nicopanda's fashion designs with MAC's winning formulas. How can you resist?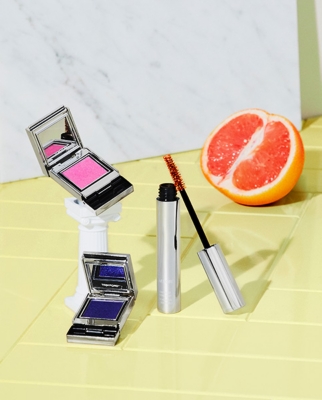 Tom Ford Extrême Collection
Hands-up, who's had it up to here with the cold, wet weather? (Urm, can we put two hands up?) So we've desperately been looking for ways to bring a little ray of sunshine into our life (short of booking a trip to the Caribbean). And here we have it: Tom Ford's new Extrême Collection. Futuristic, bold and edgy (would we expect anything less from the King of Cool?), it comprises 20 eyeshadows, in two metallic finishes – foil and glitter – and vibrant shades ranging from shimmering sapphire to a punchy fuchsia and zesty lemon, as well as four lash and brow tints. How's that for a pick-me-up?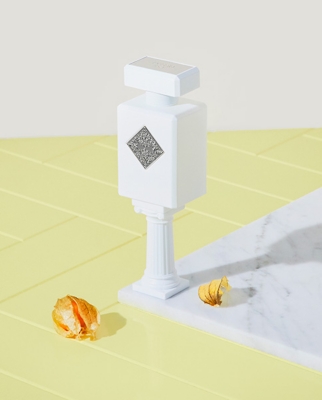 Initio Rehab eau de parfum

This specialist French perfume house creates a niche range of perfumes that are designed to seduce the senses. Just one look at the names of its perfumes – Absolute Aphrodisiac, Side Effect (which sound a bit exotic cocktails) – gives you something of an idea. And its latest collection, Hedonist, is no exception. Our favourite fragrance, Rehab (exclusive to Selfridges), is infused with sweet yet smoky notes of patchouli and vanilla, lavender and tobacco that conjure the idea of a life well lived.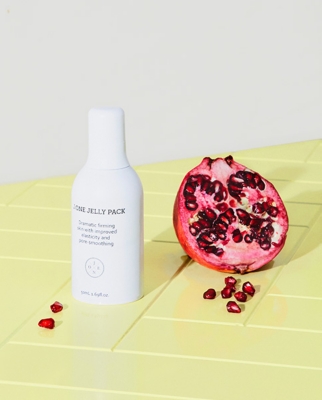 Confession: we've always wondered if face primers actually work? Beyond feeling like our make-up has lasted a bit longer, it's always felt like a slightly indulgent addition to our morning routine. That is, until we discovered the J.One Jelly Pack – one of a new wave of Korean 'supertaskers'. The flagship product from Korean actress Ha Jiwon's new beauty line, this hybrid pack (infused with hydrating hyaluronic acid, brightening niacinamide and soothing rosewater) is a moisturising mask and primer in one. Its tacky texture may feel a little odd at first (hence its name), but as soon you sweep it across your face, you'll start feeling its dewy, plumping benefits.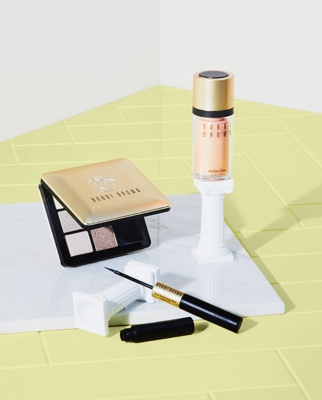 Bobbi Brown Spring in Capri Collection
If, like us, the idea of an exotic holiday seems like a distant dream, then what better way to instantly whisk you away from your day-to-day (if only metaphorically speaking) than a make-up collection inspired by the dazzling shores of Capri? The new line includes two liquid eyeliners, an illuminating moisturiser and the perfect red nail polish, but our top product has to be the eye palette which comprises nine super-shimmery shades from Champagne Quartz and Caviar (a chocolate brown) to Oyster (a metallic gold) – ideal for celebrating the first flushes of spring. Molto bene!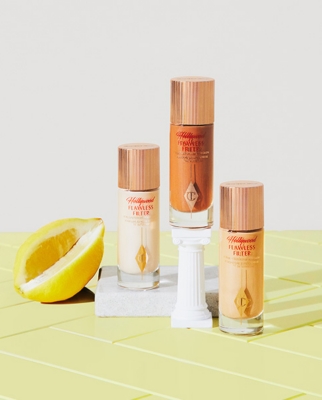 Charlotte Tilbury Hollywood Flawless Filter

Famed for the radiant, flawless base she creates for her celebrity clients, Charlotte Tilbury's latest launch is, according to the Queen of Glow herself, "the secret to that youthful glow". Available in seven shades to suit different skin tones, this illuminator-foundation hybrid can be used in a number of ways, from dotting it underneath your foundation for a subtle glow to blending it with the foundation for a more intense radiance – or even using it on your shoulders and back. Your skin still looks like skin (in other words: it's not full coverage), but with a slightly perfected, dewy finish (note: this isn't one for matte skin lovers).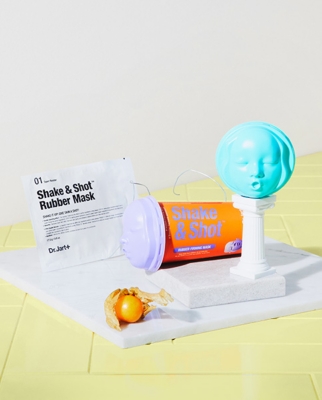 Dr Jart+ Shake & Shot Rubber Masks
Hello, baby face! We'd be lying if we said we weren't completely sold on these Dr Jart+ Shake & Shot masks simply by the jazzy packaging alone. Yet another innovation hailing from Korea, simply fill up the cup with the mask's base and ampoule, snap on the (creepily realistic) baby face cap, shake the cup to activate the ingredients, and apply the rubbery formula. Once it dries, peel off to reveal a complexion as fresh as a newborn baby. Well, almost.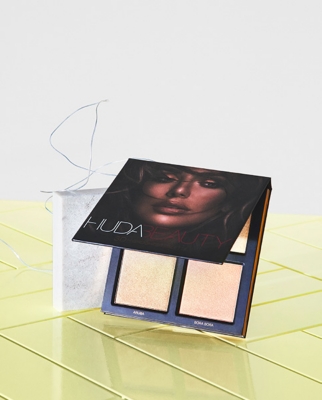 Huda Beauty Bronze Sands 3D Highlighter Palette

Huda Beauty's Pink Sands and Gold Sands 3D Highlighter Palettes were instant bestsellers when they launched early last year, and now there's a brand-new version created especially for darker skin tones. The four beautifully buttery colours are ideal for exaggerating cheekbones, brow bones and collarbones – simply mix the shades to create a custom colour or use individually to create Huda's signature three-dimensional glow.