Inspiring Change: Selfridges fizzles out single-use plastic carbonated drinks bottles
In a bid to turn the tide on plastic pollution in our oceans, you'll no longer find any single-use carbonated drinks in any of our stores (or in our offices, for that matter).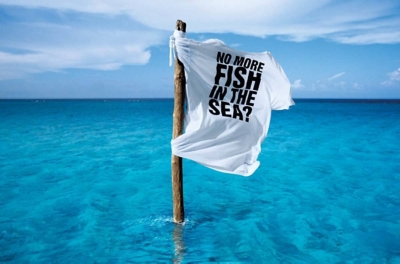 What have we done?
As part of our ongoing Project Ocean campaign, we removed all single-use plastic water bottles from sale at Selfridges back in 2015, and now we're turning our attention to fizzy drinks too.
Great! How come?
We couldn't believe it when we found out that UK households go through 13 billion plastic bottles each year – that's over 200 per person! Only around 50 per cent of these are recycled and as a result, eight million tonnes of plastic ends up in the ocean each year from land.
Eight million tonnes?
We know, right. By 2050, plastic in the ocean could outweigh fish. Producing less plastic is essential, and we want to send a message to major drinks manufacturers about reducing theirs.
Selfridges is continuing to confront the crisis in our oceans by dealing with the problem of plastics at its source. Hopefully, this bold move will make soft drink giants have a rethink about their reliance on single-use plastic bottles.
- Greenpeace UK's Executive Director, John Sauven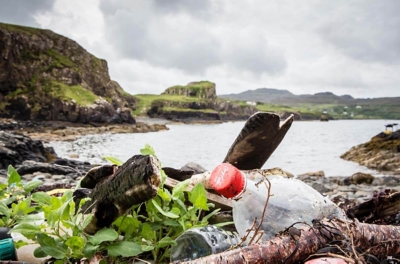 What's more, we want to inspire other companies in the UK and beyond to follow suit in banning all single-use plastic bottles.
It turns out Aqua's 'Barbie Girl' was wrong: life in plastic is definitely not fantastic, and there are plenty of alternatives that are kinder to our oceans.
So, what's replacing the plastic?
By switching to plastic-free alternatives such as aluminium cans and glass, we can all do our bit to reduce our plastic footprint. After all, Coca-Cola tastes so much better from a glass bottle anyway, right?
Plus, we're welcoming the world's first edible water 'bottle' (yes, really) into the Foodhall at Selfridges Oxford Street. Ooho! ­­– designed by a London-based seaweed-tech start-up – is a waste-free water vessel, made entirely from natural and biodegradable seaweed. Choose from plain and flavoured waters or juice shots, and then eat the packaging it came in…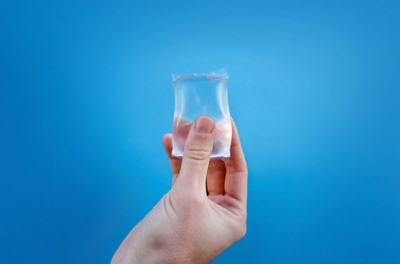 The Project Ocean story so far

Now in its eighth year, Selfridges' Project Ocean campaign has lots of ocean-friendly achievements under its belt – but of course, there's still a long way to go! From banning microbeads and squalene in our Beauty Halls, to removing all plastic straws from our Foodhalls and restaurants; find out more about the milestones of Project Ocean, here.