Selfridges Loves: our new break-out brands
From scouting for home-grown talent in fashion's newest and most exciting hotspots (think South America, South Korea, Australia) to discovering inspiring new sustainable labels: our buyers are constantly on the hunt for the breakthrough brands that deserve a place in the fashion spotlight and our wardrobes. Here are the labels to name-drop – and wear – now…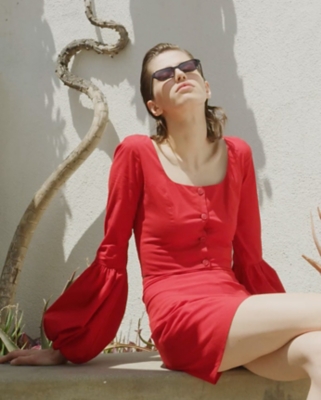 Staud: Fifties pin-up made modern
Who?
A firm favourite on Instagram (and among our editorial team), LA-based Staud was launched in 2015 by Sarah Staudinger, the former Fashion Director at Reformation, and her partner George Augusto.
What?
Beyond the major hype around its clear PVC and net handbags, which have been carried by every influencer worth her salt in recent fashion weeks, Staud's ready-to-wear pre-collection includes candy-coloured Fifties-inspired jumpsuits, ruffled tops and cute rainbow-striped frocks that sing 'summer'. Swoon.
Did you know?
Each collection is inspired by editorials of the legendary Saint Laurent and Tom Ford muse Betty Catroux, LA's vintage clothing scene and Downtown street art, which gives them their unique Fifties Venice Beach vibe.
Selfridges says…
"It's time to coo over the Staud ready-to-wear, which comes to a pop-up space in our Oxford Street store in June. Pre-fall is a delicious palette of candy colours that brings to life the LA spirit of the brand. Staud is a sure-fire way to achieve an effortlessly cool look this summer," says Selfridges Women's Contemporary Buyer Thea Jones.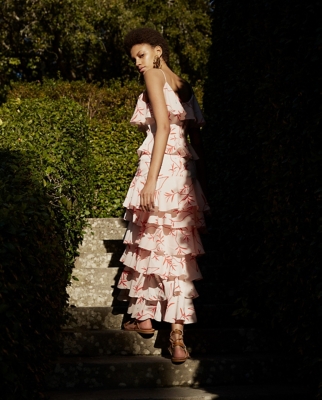 Borgo de Nor: sophisticated meets boho
Who?
Launched in 2017, Borgo de Nor (the brainchild of former fashion director Carmen Borgonovo and luxury wholesaler Joana de Noronha) was inspired by the founders' desire for feel-good designs that reflect their eclectic backgrounds – from El Salvador and Rio de Janeiro to Miami and Portugal.
What?
The dreamiest summer dresses in romantic, breezy silhouettes and sun-drenched, vivid prints that work equally as well for a client meeting in the city as they do a garden party in the Riviera (we know where we'd rather be).
Did you know?
The label celebrates strong female figures such as Mexican artists Frida Kahlo and Lenora Carrington, and each piece is named after a different woman (both real and fictional).
Selfridges says…
"Borgo de Nor's high-summer printed dresses are romantic in shape but bold in colour and design, making them ideal for all hot-weather occasions, and for women who like to stand out from the crowd," says Selfridges Designer Womenswear Buyer Olivia McEwan.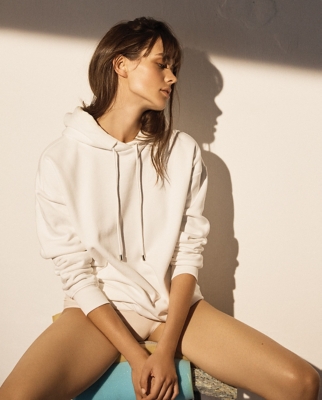 Ninety Percent: luxe basics with a conscience
Who?
Launched in February, Ninety Percent is the brainchild of Shafiq Hasan, a successful factory owner in Bangladesh who previously supplied clothes to a number of British high-street giants, and is a keen promoter of ethical working practices.
What?
The label focuses on luxurious, responsibly made staples; the perfect T-shirt in organic cotton, oversized cashmere-blend jumpers, slim Lurex knits and casual jersey trousers. Think feel-good fashion, in both senses of the word.
Did you know?
The London-based brand donates 90 per cent of its profits to charitable causes, aiming to challenge poor working conditions in the fashion industry and reduce our negative impact on the environment. Customers have a say in where the money goes, too. Genius.
Selfridges says…
"Ninety Percent has brought together ethics and aesthetic by creating a feminine and low-maintenance collection that covers your everyday staples," says Women's Denim Buyer Poppy Lomax.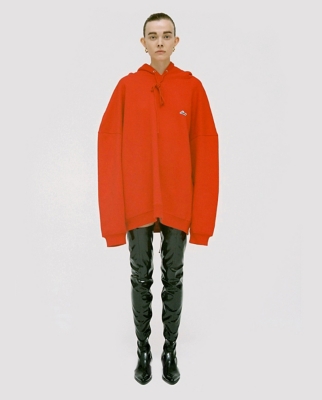 We11Done: K-pop fashion for all

Who?
One of South Korea's newest exports, We11Done is the in-house line of Rare Market – Korea's coolest concept store run by lifelong friends, Dami Kwon and Jessica Jung.
What?
"The overall inspiration was 'what I wore yesterday,'" explains Jessica Jung. "It could be literally yesterday or my early 20s." Their line-up includes oversized hoodies and blazers, preppy twinsets, plaid shirts and checked mohair shawls that chime perfectly with the current Nineties mood.
Did you know?
The name We11 Done stands for 'well done, well made', with the 11 being a reference to Rare Market's 11 team members.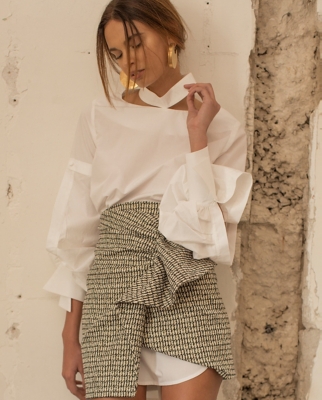 Silvia Tcherassi: the last word in Latin American flair
Who?
Colombian-born, Miami-based Silvia Tcherassi may already be big news in South America (she has worked over 25 years in the industry), but she only recently took her company global, garnering a huge following among bloggers and fashion editors in the process.
What?
Think clashing handcrafted prints, extravagant ruffles, voluminous shirts, elegant silk gowns and handmade accessories with Silvia's signature Latin American flourish.
Did you know?
Silvia has worked with Colombia's indigenous Mocaná tribe for more than 10 years; the artisans hand-weave her basket bags and earrings using palm leaves.
Selfridges says…
"We're really seeing a rise in South American designers, and we've had huge success with Colombian Johanna Ortiz, so we're thrilled to have Silvia Tcherassi on board. She offers the ultimate in day-to-night dressing," says Selfridges Designer Womenswear Buyer Olivia Le Roux.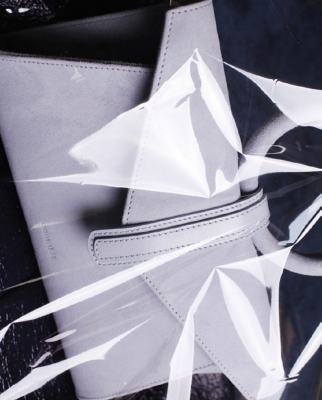 Complét: directional accessories for everyday

Who?
Founded by friends Sivan Moshkovitz and Leonora Fuhrer-Agmon when they were both design students in 2013, their bags are designed in Tel Aviv and made in Italy.
What?
Part of the new gen of accessories brands (which includes Mansur Gavriel and Manu Atelier), we love Complét's innovative styles (compact bucket bags, sleek envelope clutches, drawstring totes) that come in a variety of plain and digitally printed leathers with unexpected detailing. Practical, versatile and super sleek, Complét hits that sweet spot of affordable and cool.
Did you know?
The brand name derives from the term 'set complet' used in the 1960s to market all-inclusive décor items for homes. They have also started designing silk scarves that feature the same prints as the label's handbags.