Selfridges Loves:

our buyers' fashion week hero pieces
Four cities, 700 shows and 28 days of fashion week-worthy outfits. Yikes! As our buyers prepare for another month-long schedule of shows, we asked them to give us a peek at the piece they're most excited to pull out this fashion season, along with the insider spots where they'll be enjoying a post-show negroni (or two).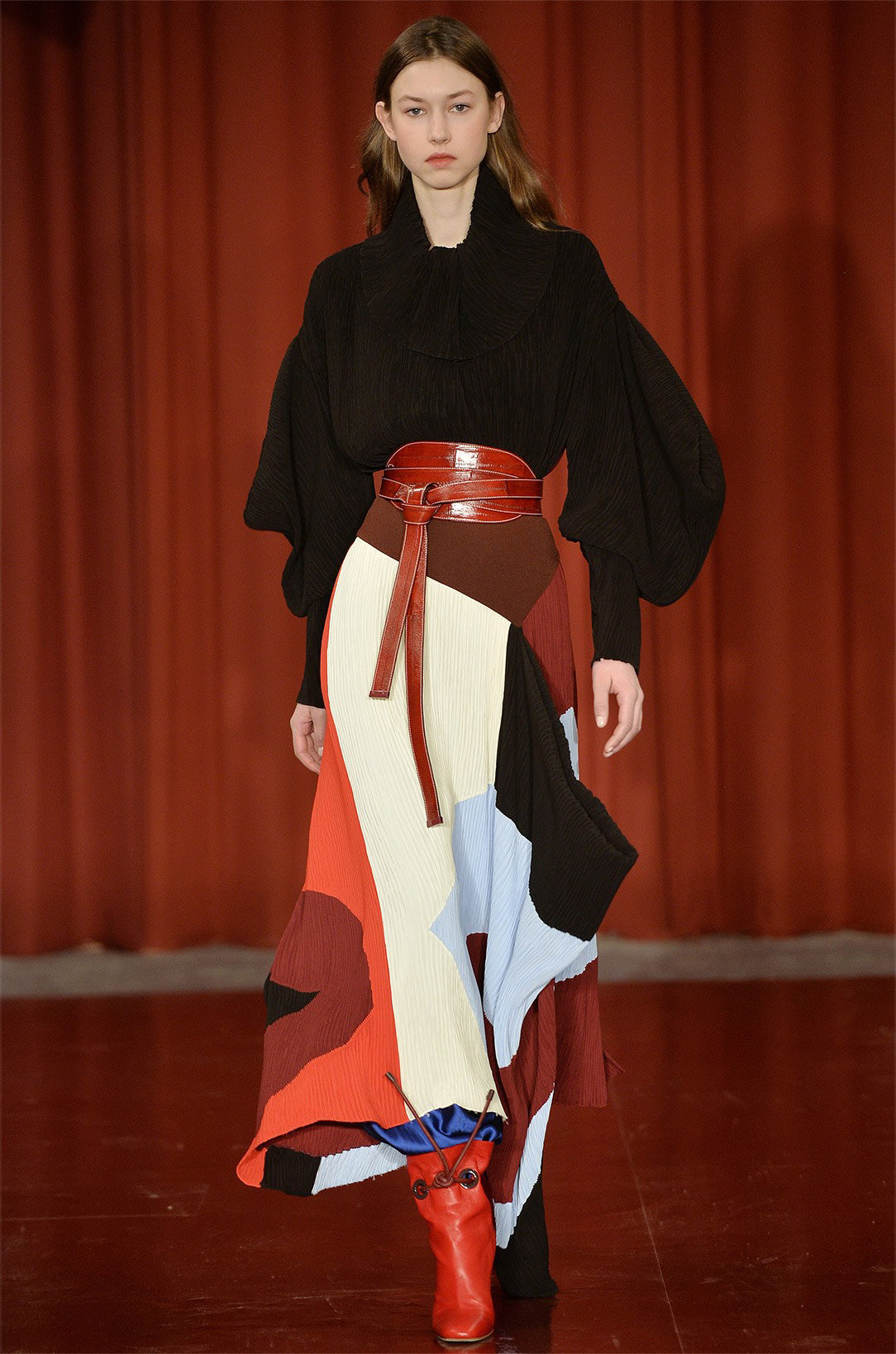 Roksanda - patchwork skirt (coming soon)

"I'll be packing this Roksanda skirt for New York Fashion Week, to wear with a black silk Stella McCartney shirt, platform boots and shoulder-grazing red earrings. Roksanda's AW17 show was a beautiful tribute to her friend and fellow designer Richard Nicoll [who passed away last year]. The collection has a great nomadic Seventies vibe and its warm palette of colours come together perfectly in this patchwork skirt."
Olivia Le Roux, designer womenswear buyer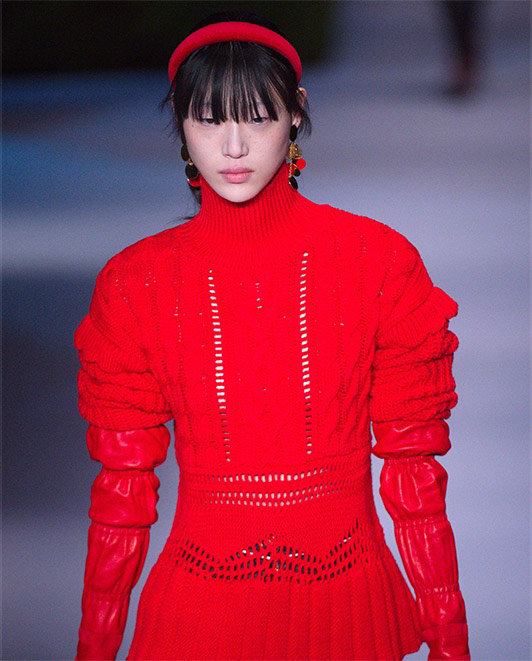 New York Fashion Week is all change this season with the departure of Altuzarra, Rodarte, Proenza Schouler and Thom Browne for Paris. Why the exodus? "By moving to the Paris schedule they're positioning themselves as global brands," says our designer womenswear buyer Olivia McEwan, "and for Joseph Altuzarra it's the fulfilment of a lifetime dream to show in his hometown of Paris. While it's a big loss for New York, I'm excited to see which up-and-coming brands step up to take the limelight this season."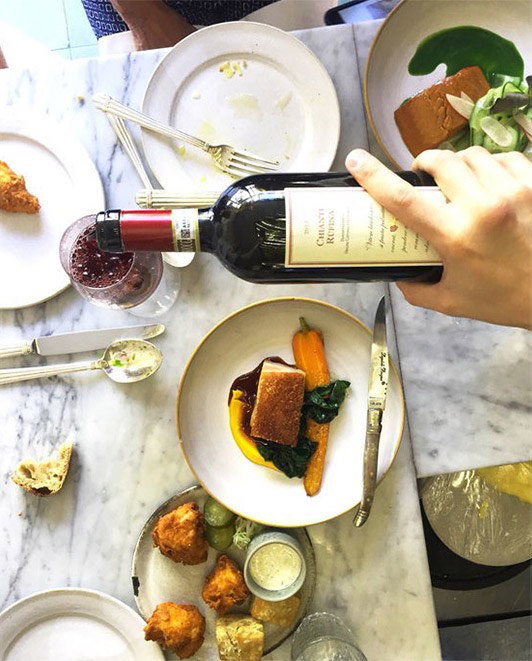 Where do our buyers head after a long day of shows? We asked the team to round up their favourite spots across the capitals (so we can capitalise on our next trips, of course).
New York
"Wildair: if you're looking for the new It restaurant in New York, this is it. Serving local, seasonal produce and natural wines, it's a must for anyone visiting Manhattan who wants to experience brilliant food without an extortionate price tag or snobby atmosphere."
London
"Pollen Street Social in Mayfair is perfect for a late-night dinner and debrief, or if we're around east London then Morito on Hackney Road for Spanish and North African-inspired small plates, followed by cocktails at 69 Colebrooke Row."
Milan
"Best pizza when you're in a rush: Piz. No fuss, no frills, and it's always lively in there."
Paris
"On a budget: Ellsworth for delicious French small plates, prop yourself at the bar if you're travelling alone. Blow the budget: Septime for sublime modern French cuisine. Plus: Relais de l'Entrecôte Saint-Germain for epic steak and chips, followed by a night at the jazz bar, Chez Papa, nearby!"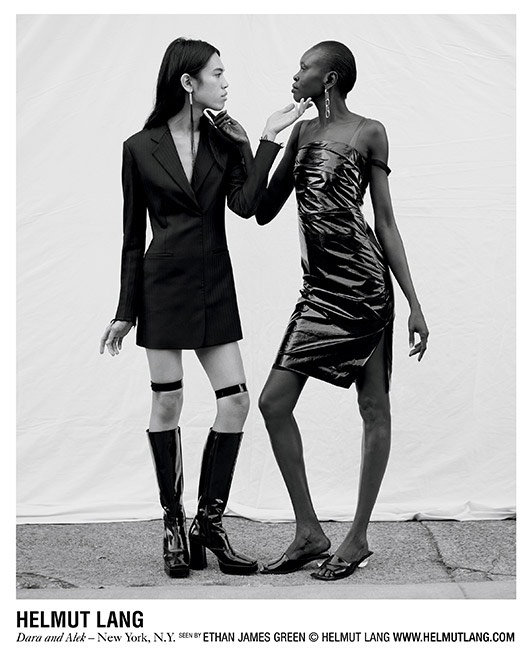 Most-hyped show: Shayne Oliver at Helmut Lang
Of all the hundreds of invites that land on our buyers' desks, which is the one they're most eagerly awaiting this time round? "I'm excited to see the Helmut Lang show in New York," says our womenswear buying manager, Heather Gramston. "Not only is it their first runway collection for a few years, it's also the first in their series of designer collaborations under new editor-in-residence (and Dazed editor-in-chief) Isabella Burley, starting this season with Hood By Air designer Shayne Oliver."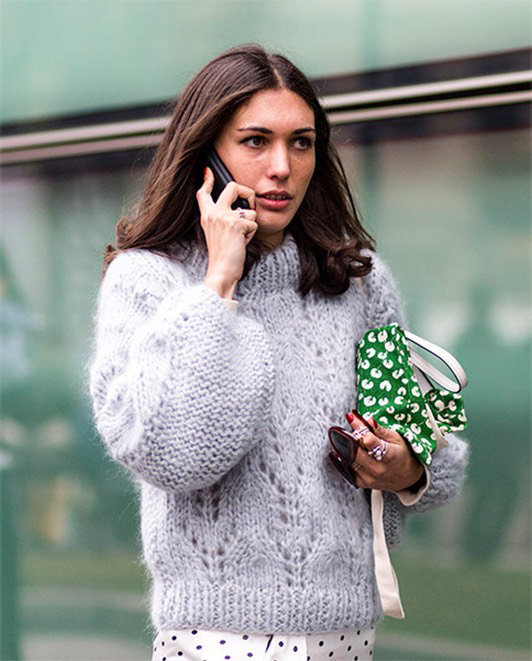 It may have been in existence for more than a decade, but last month's Copenhagen Fashion Week dominated our Instagram feeds like never before. So why now? "Young Danish brands like Ganni have put Copenhagen on the map, helped by the support of street-style favourites with massive social media followings like Pernille Teisbaek, Pandora Sykes and Camille Charrière," explains our contemporary womenswear buyer, Thea Jones. "It's their knack for pairing unexpected pieces that's so influential - it started with trainers and dresses, and now it's all about clashing colours, unconventional proportions and sporty touches like a graphic cap or beanie."