Selfridges Loves: a new-season palette cleanser
We say: cleanse and tone your wardrobe (think cool, fresh hues and pared-back staples) and your mind.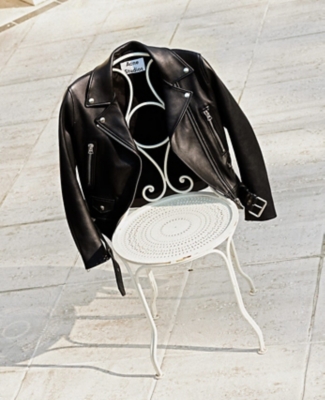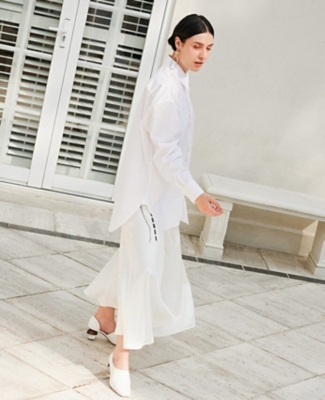 When Virgil Abloh opened his much-hyped debut menswear show for Louis Vuitton in June, he led with 17 all-white looks. With so much buzz surrounding his appointment as Head of Menswear, Virgil understood the value of a palette cleanser. "I wanted people to see the craftsmanship, silhouette, choice of material, detail. I wanted to remove colour from that excitement, to let the eye adjust to see what I'm bringing to all the hype and hysteria," he explained.
The fashion twilight zone between the summer sales and the fresh drop of autumn/winter 2018 collections is the perfect opportunity for your very own sartorial palette cleanser. So here we have the pre-collections equivalent of a sorbet between meals – understated yet refreshing pieces to neutralise your wardrobe and tantalise your taste buds for the new season ahead. And why stop there? We bring you five easy ways to declutter your life and mind as well.

Top style hacks for a de-cluttered wardrobe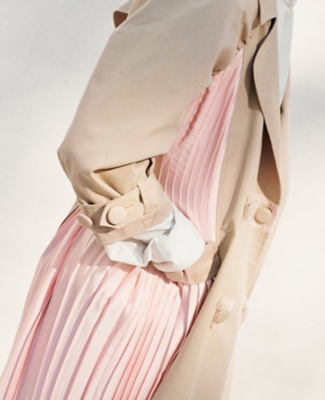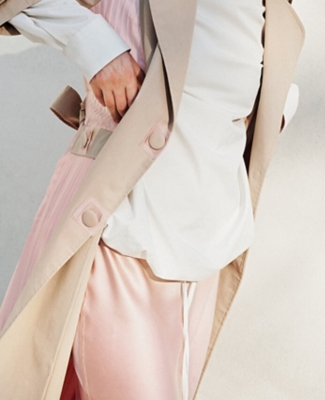 The key to a streamlined wardrobe is hard-working pieces that you reach for all year round. The trusty trench is just as handy slung over bare shoulders on a hot July evening as it is layered over a chunky knit come November. But just because something is a classic, doesn't mean it has to be dull. Look for exaggerated proportions and refreshing details, courtesy of Huishan Zhang's signature pleats or Rokh's knuckle-grazing cuffs.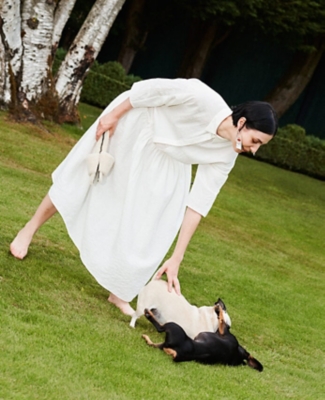 Other than the challenge of keeping it stain-free (step away from the red wine…), dressing in head-to-toe white is an easy, foolproof way of looking chic and polished without really having to think about it. Use it as your year-round blank canvas and let envy-inducing accessories (cue sculptural heels to arty earrings) take centre stage.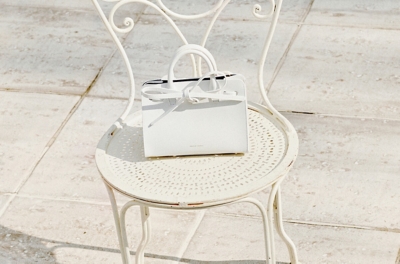 This season's slew of teeny-tiny bags from Manu Atelier, Yuzefi and Mulberry are big enough for your phone, lippy and not much more. But now that our phones do so many things (wallet, diary, notebook and more, all rolled into one), what else do you really need? Whittle down your daily belongings to the bare minimum, and notice (perhaps a little smugly) how you're no longer unnecessarily hanging onto used train tickets, receipts or that half a pack of emergency biscuits.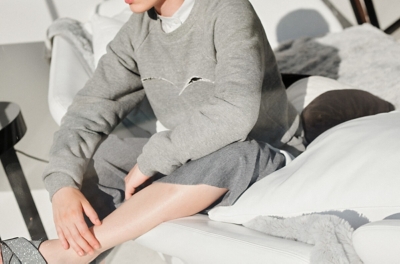 In her international bestseller 'The Life-Changing Magic of Tidying', Marie Kondo says: "Keep only those things that speak to your heart. Then take the plunge and discard all the rest." Dedicate time every six months to de-cluttering your wardrobe. Ask yourself "Have I worn this? Do I want to wear this? Do I love this?" If the answer is "no" to two or more of those questions, then donate to a friend or charity shop and enjoy that warm fuzzy glow.

Five life hacks for a de-cluttered mind
Why stop at a wardrobe detox? Sarah Stein Lubrano, Head of Content at the School of Life, shares her top five tips for de-cluttering your mind.
1. Say "no"

Learn to turn down invitations to socialise, to events, commitments, etc. Most of us receive many more invitations than we can actually enjoy. Personally, I choose certain nights in the week as at-home nights. You can always say you have plans if you need time to yourself. And you do have plans – with yourself! That should be just as legitimate as anything else.
2. Surrender ambitions
You can only have a very short list of goals. This is very hard to accept in an age of overachieving and over-commitment. If we try to be a novelist and a marathon runner and everyone's best friend and an entrepreneur, we won't do any of it very well. Choose just two or three things that really matter most and do them well, alongside reasonable care for your health and the people you love. And release the other ambitions.
3. Throw out other people's opinions

Remember: most people don't much care about you either way. Some of us let the opinions of others have a lot of influence over what we do and think; we may, in particular, find our mind cluttered with what people will think of us if we don't hit x or y milestone in our career, if we aren't in a relationship, if we do something socially awkward. But, as we put it at The School of Life, "only some hate, a very few love – and almost all just don't care."


4. Give your worries a bit of time – and then put them aside
It's not that we should never think about our anxieties – very often our anxieties are telling us something important and we can learn a good deal from them if we work them through carefully or with a friend. At The School of Life, we recommend our Philosophical Meditation (http://thephilosophersmail.com/PhilosophicalMeditation.pdf), an exercise that helps us to unpick our thoughts of anxiety, hurt and excitement in intelligent ways.
5. Read intentionally
This applies to emails, social media, news and books. Life is so short, and yet many of us are a bit like a diner on autopilot, eating whatever is put on our plate, reading (and watching and listening to) whatever comes our way. Far better to go on what some call an 'information diet'. Unsubscribe and unfollow all but the essential and what actually enriches your life. Use social media less or not at all, delete emails, and choose which news stories to follow and which not to. This isn't a plea for ignorance but, instead, that you carefully give the things that matter most full attention and intentionally ignore the rest.