Selfridges Loves:
a life made luxurious
As part of our Radical Luxury campaign, we've been exploring what luxury means in a world where we're drowning in information and overwhelmed with endless choices. From investing in beauty that promotes wellbeing, to reimagining your daily commute, sometimes small changes to your daily routine can often be considered life's true luxuries. Here are a few of ours…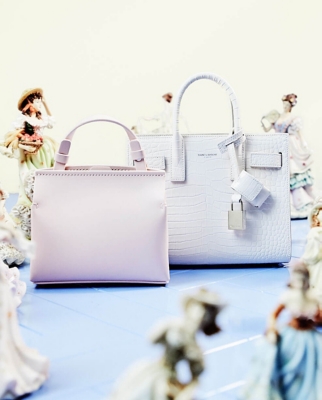 Are you someone who carries your whole life in your bag? After all, how else are you meant to be ready for anything the world throws at you? (A coffee stain, dead phone battery, the apocalypse – who knows?) But downsizing from a large, bottomless-pit tote to a compact, easy-to-access micro bag (à la Saint Laurent or Nico Giani's versions) forces you to get rid of all the extraneous rubbish that lurks at the bottom of your bag (old receipts, salt and pepper sachets, old £1 coins…) and trim down to the essentials. OK, so you might need to be a bit ruthless with your stuff, but that sense of lightening your load, both physically and metaphorically, and getting back to basics can feel like a luxury that we could all do with every once in a while.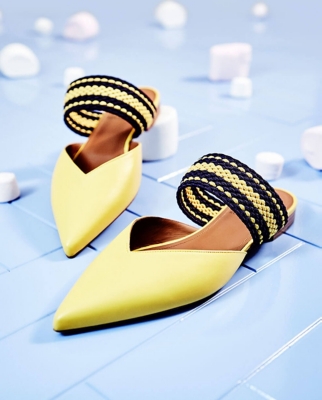 Find comfort in the familiar
Behold: the slipper – once the preserve of gents in dressing gowns; now an It-shoe that regularly graces the catwalks and is a permanent fixture in our wardrobes. So how did something so quotidian become so luxurious? Well, you can thank designers Demna Gvasalia and Alessandro Michele, among others. Their pioneering approach to fashion – or antifashion – has seen familiar, everyday pieces recast in unexpectedly new, luxurious guises (think Vetements' DHL T-shirts, Gucci's furry Princetown loafers, Céline slides…). So slip on your slippers (we'll take these elegant numbers from Malone Souliers, thank you very much), and bask in the joy of finding footwear's Holy Grail: a shoe that's both comfortable and chic.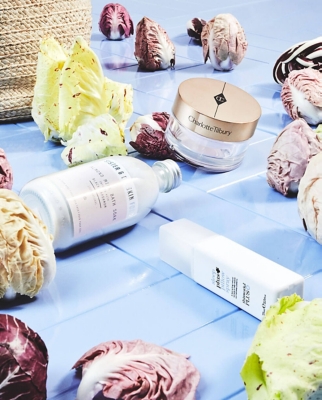 Stressed? Check. Sleep-deprived? Check. Dull skin? Check. Let's face it: modern-day life isn't exactly kind to our looks or our health. But panic not: a host of beauty brands has been exploring the world of 'wellness' and conjuring up some brilliant new rescue remedies to ease the pressures of daily life. Embrace the idea of 'self-care' (the beauty buzzword of 2018) as not simply an indulgent luxury but a necessity, and clear some space in your diary for you (be it enjoying a long bath with Sister & Co's almond milk soak or going to bed early with a spritz of This Works Sleep Plus pillow spray), with the understanding that putting your own oxygen mask on (or, in this case, Charlotte Tilbury's restorative face mask) means you're better equipped to deal with whatever the week throws at you.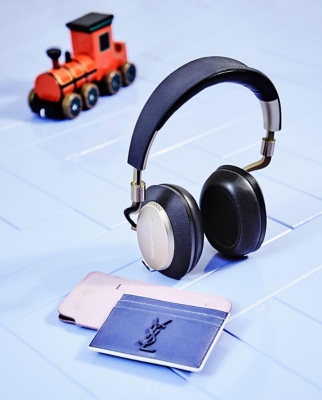 Sweltering in the summer, damp in the winter, and always crowded; what's to love about a sardine-tin-style commute? Nothing…until we discovered the perfectly packaged podcast. Free to download, easily accessible and human, they offer a genuine escape from the grind and loneliness of the daily commute. As Dolly Alderton, one half of pop culture podcast The High Low, explains: "Podcasts are blissful for keeping you company and feeling like you're plugged into the outside world." Add some sleek new travel essentials and your commute is instantly transformed from the dreary to the extraordinary. As for Dolly's answer to the contemporary commute? "I wish The Thames wound round London a bit more so we could all get boats to work!" Hear, hear.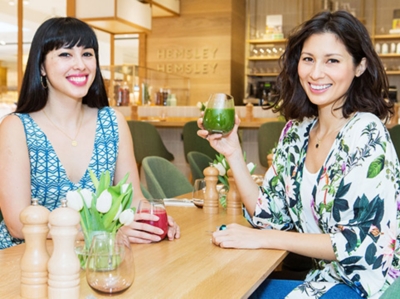 Hands-up who regularly has lunch at their desks? Well, we say, it's time to reclaim it. And who better to fly the flag for our 'dine away from your desk' movement than food writers Melissa and Jasmine Hemsley (who, incidentally, have their own café on 3 at Selfridges London, if you fancy booking that out of office). Their philosophy of eating well, but enjoying food and taking time to share it with others makes them the perfect champions for our cause. As the sisters say, it's a "simple, healthy approach to life that stretches beyond the kitchen". So take a leaf out of the Hemsley sisters' book (that'll be Melissa's new 30-minute Eat Happy recipes – available in Selfridges), and whip up a quick, nutritious lunch to enjoy with colleagues or friends. Who's joining us?