Selfridges Loves: an Accessories Hall scavenger hunt
Our Accessories Hall at Selfridges London is bursting at the seams with lovely new goodies. So what better way to get acquainted with all this newness than a little accessory scavenger hunt? Unfurl your store guide and top up your water bottle – we're going exploring.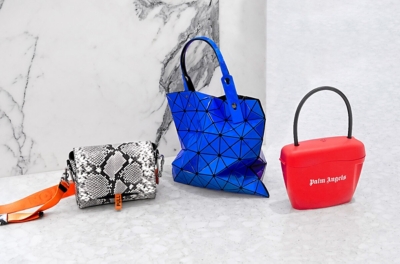 First up: pick a bag with serious style clout
The streetwear obsession continues, and its meteoric rise has been dissected and discussed no end (see our own think piece on the subject here), with accessories no after-thought in that arena. From Virgil Abloh's hiring at Louis Vuitton, to the recent renaissance of sport brands Champion and Fila (with the latter set to showcase at Milan fashion week for the first time in September); streetwear has cast a huge web within the fashion industry that's been impossible not to get caught up in. So… get involved: scope out Kanye West's creative consultant Heron Preston's utility-inspired bags, skate brand Palm Angels' take on a safe-and-secure tote (complete with padlock), and the innovative Issey Miyake Bao Bao to add some serious clout to your bag game.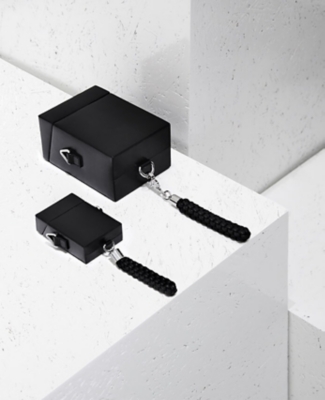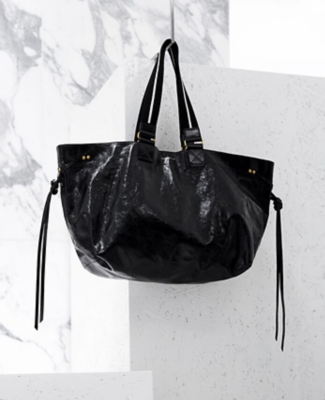 Second, we're looking for something completely new
We can't help it – we just love the thrill of the new. If you're like us, you'll be just as excited that we've got some new additions to the Accessories Hall space, with utilitarian-style brand Oberkampf, vintage-inspired Bienen-Davis and Parisian-cool Isabel Marant all making their Selfridges debuts this year. So, we're off to meet some new friends – you'll know where to find us…
Stay hydrated
It's approximately 58 steps from Off-White to our fancy (and complimentary) water fountain just outside the Selfridges London side entrance on Duke Street. (And only 40 steps to our Accessories Hall bar, The Fount – if you fancy something a little stronger.)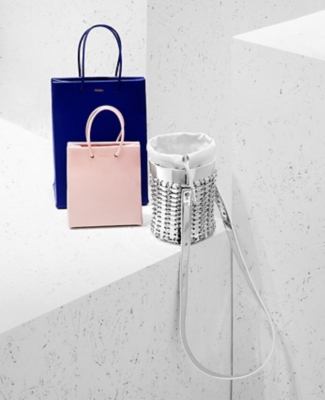 Next, grab something you can't find anywhere else
If there's one thing our accessories buyers excel at, it's securing incredible exclusive products – and we've got some particularly top-notch only-at-Selfridges accessories on offer this season, with Italian label Medea leading the charge. Founded by twin sisters Giulia and Camilla Venturini, their line of shopping-bag-style totes are a fresh take on a classic bag shape. "We're so flattered for the love we're receiving," Giulia told us of their brand's current It-bag status. "But we're building our brand with the intention to go beyond seasons – we want to expand Medea as a tool for artistic expression." So, how do they feel about their new home in London? "We love a big fancy department store – and what's better than Selfridges?" Hear, hear.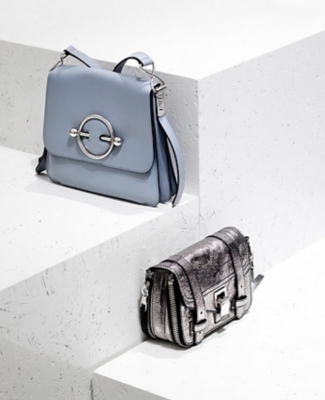 Now, find something cool by a brand we know and love

We're always rather amazed that season after season, year after year, our favourite established labels continue to create and innovate in the way that they do. (Care to share your brainstorming tips, guys?) From J.W. Anderson to Proenza Schouler to Marni, we've got a whole host of accessories A-lister brilliance on our shelves, from brands that are like old friends.
Loaded with bags from your intrepid exploration?
No worries – you can store your yellow Selfridges bags free of charge in our Customer Services Lounge on 4. Take the lift from the Beauty Hall (just a stone's throw from accessories). Just be sure to come straight back down for more exploring, of course.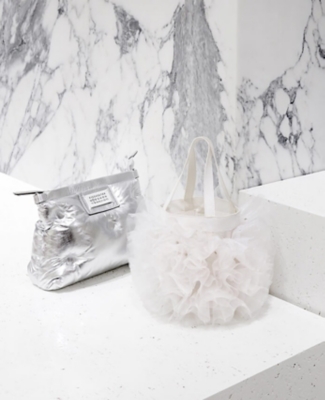 And lastly, find a bag that'll get you noticed (for the right reasons)
You've heard the expression 'statement accessory' before, no doubt, but our offering of avant-garde boundary-breaker brands brings a whole new meaning to the phrase. (Seriously, these babies are triple-take inducing.) So, we salute you Maison Margiela, Comme Noir Nei Kei Ninomiya, Rick Owens et al – you certainly know how to turn heads, start conversations and ruffle a few straight-laced feathers (or frills, in Comme Noir's case). We'll be carrying our silver Margiela clutch everywhere from now on, because, yes, it looks amazing, but it's also so squishably soft it can double up as a little neck pillow on the bus home.