THE MEN'S SHOES AND ACCESSORIES GUIDE
From shape-shifting tote bags to the revival of gentlemanly jewels, and socks that are as covetable as the shoes they sit in (yes, really!), this season's shoes and accessories mark an exciting new chapter in the way we dress. What a time to be alive, dear gents!

Duvet-like scarves and super-sized totes: in the world of Balenciaga, bigger is always better. Wear with cropped jackets, oversized shirts and a touch of swagger. Just try not to nod off when wearing that scarf on your morning commute…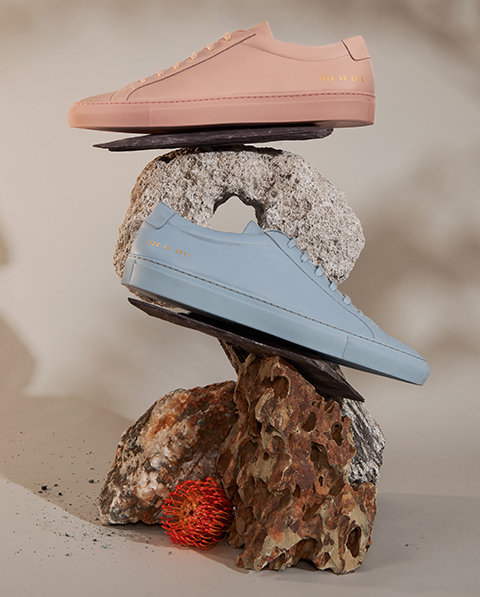 Take classic trainers a step away from pristine white with the latest pastel-hued kicks. Refreshingly bright and as tempting as a packet of Love Hearts sweets, these styles will give your trusty denim look that twist you've been searching for.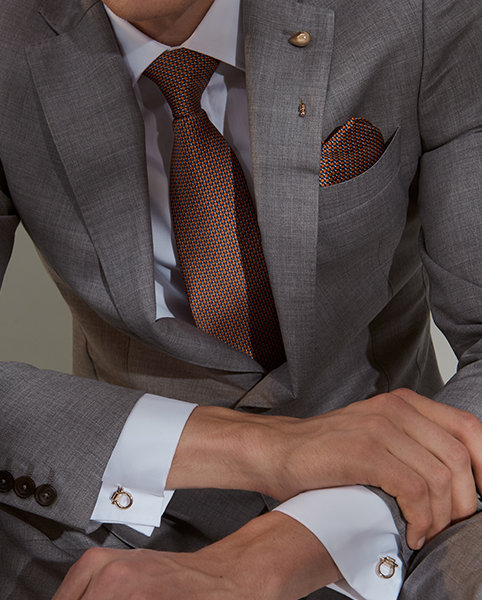 They say you can judge a man by his shoes, but we'd like to add to that list his tie, cufflinks and pocket square. After a summer of weddings, we all know that the men who stood out were the ones that made an extra effort with the finishing touches. This season, go bold with colour and revel in the traditions of formalwear (the Selfridges menswear team is on a campaign to #BringBackTheLapelPin…).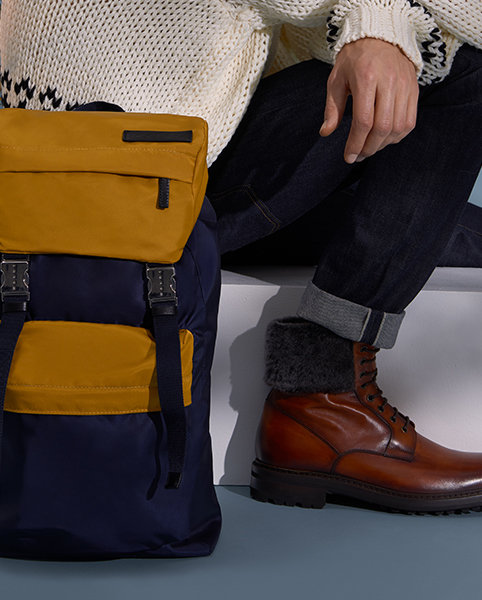 While the nearest you may come to the great outdoors on your day-to-day is a sniff of oregano from the herb and spice rack, we say it's time to bring a sense of adventure into your look. Think shearling-lined boots (one part rugged woodcutter, two parts slipper-like comfort) and buckled backpacks given a smarter finish. Just add a chunky knit and your trusty blues.

Side-step bumper packs of dodgy Christmas socks this year by putting the ultimate accessory of the season at the top of your wish list: catwalk-worthy socks. Yes, thanks to the likes of Vetements, Heron Preston, OFF-WHITE and more, your steps are set to get a whole lot more stylish. Toe-tinglingly exciting, right?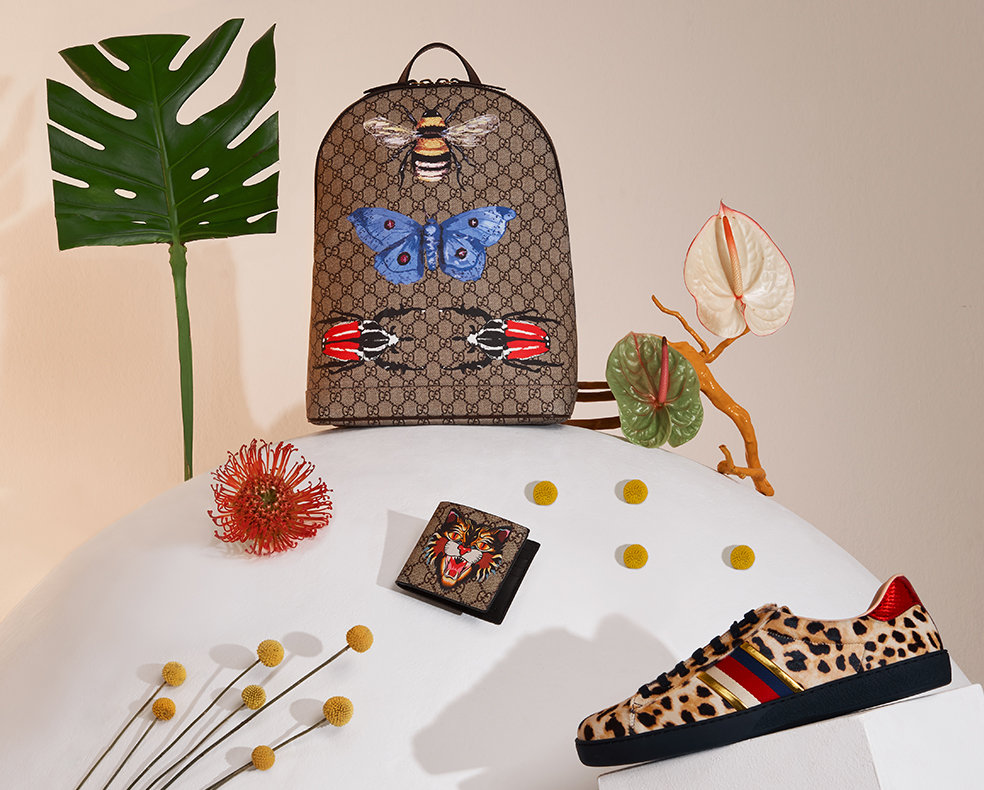 Tired of your plain black bag and wallet? Us too. So join us as we enter the Gucci jungle and discover an ark-load of animal prints across shoes, bags and even your everyday wallet. From bumble bee backpacks to leopard-print trainers (exclusive to us), now is the time to make your sartorial ode to the animal kingdom.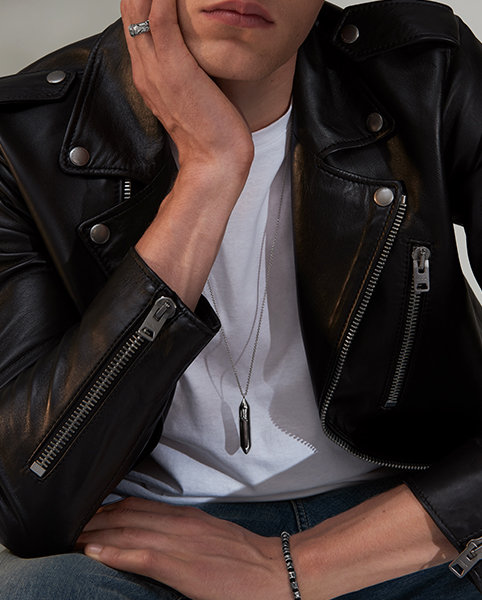 Having spent the summer style-snooping on audiences at our Music Matters at Selfridges gigs, one thing's for certain: men's jewellery is no longer a risky sartorial statement. From Tom Wood's refined pendants to M Cohen's smart, masculine bracelets (we say, pile on at least three at a time) – today's designs are easy to pair with your favourite weekend looks.

Working in an office that has a strict dress code doesn't mean you can't put a bit of character on the agenda. Just look to the likes of Thom Browne, Valentino and Bottega Veneta, where classic briefcases and Derby shoes are given added interest with striped trims, buckles and studs.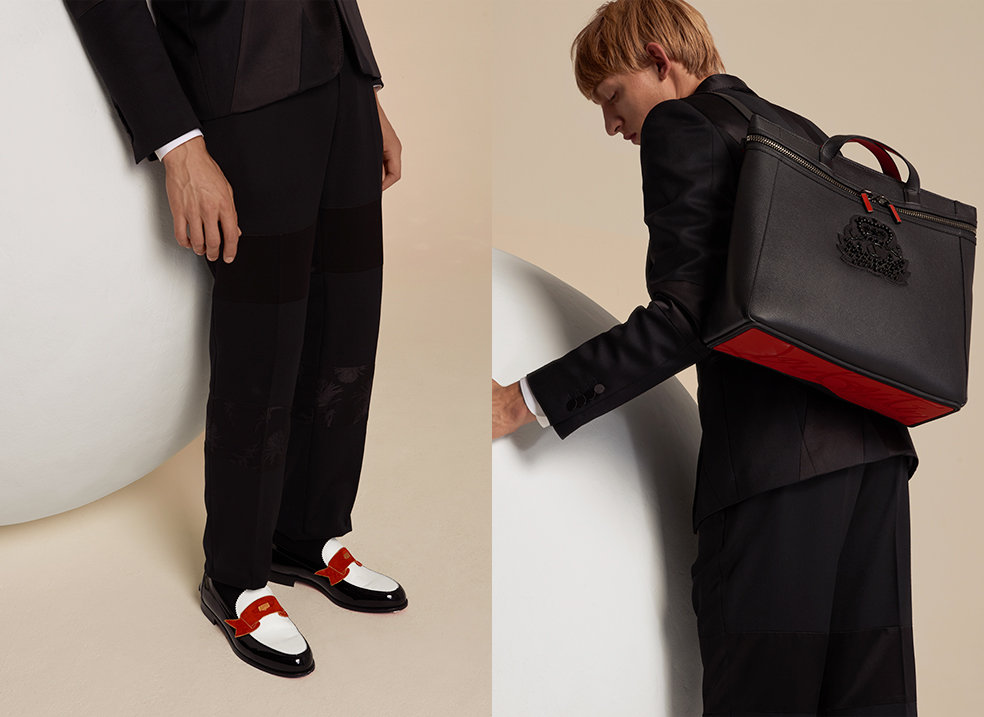 The celebration season is coming, which means making sure you can switch your outfit from 'office' to 'office party' quicker than Clark Kent gets changed in a telephone box. Luckily for you, Christian Louboutin has your shoes and accessories sorted, with characterful twists on formal shoes and this showstopper of a bag that magically transforms from business-esque tote to statement backpack. C'est magnifique, Mr Louboutin!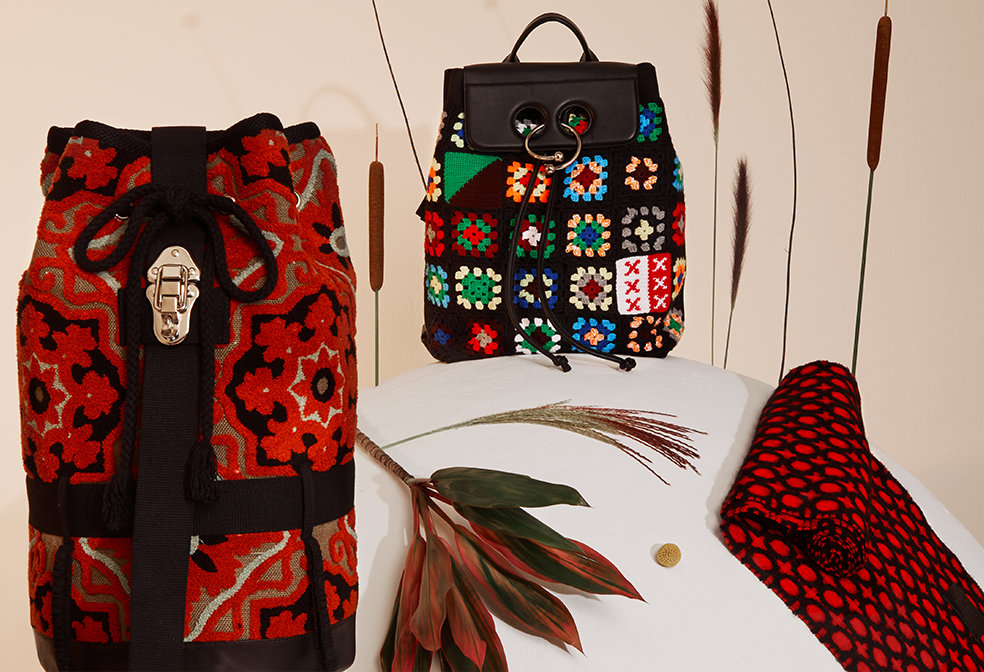 The love of all things textured and temptingly soft moves into the world of accessories this season, as designers draw on traditional crafts such as crocheting and tapestry making. Craig Green and J.W. Anderson lead the way, with accessories that blend craftwork your gran would be proud of with bold metal hardware. Splendid.