Selfridges Loves: when accessories become art
Welcome to your very own private view of the season's most awe-inspiring shoes and accessories, curated by our leading experts in the field of glamorous accoutrements (AKA the Selfridges Editorial Team) as part of our State of The Arts campaign. While we may not have free-flowing champagne for you, we do have a gallery of thought-provoking works that each beg the question: do you wear them, or hang them on a wall? Enjoy the show…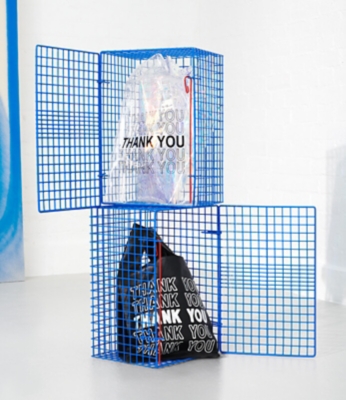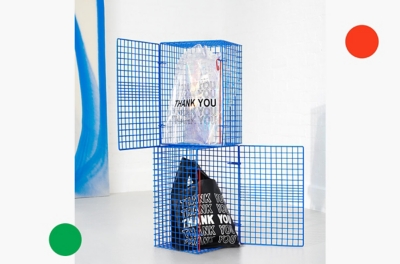 Reminiscent of the Young British Artists' re-appropriation of everyday tropes (here's looking at you and those cigarette sculptures, Sarah Lucas), these Thank You Thank You designs by Gelareh Mizrahi are a brilliant homage to the humble shopping bag (and the perfect way to show off all those art philosophy books you've swotting up on, right?). By elevating the prosaic plastic bag to a long-lasting, luxury piece, we ask: are they ecological statements first and fashion statements second? Whatever the answer, never has nipping to your local corner shop for a bottle of vino and a packet of Skips looked quite so chic…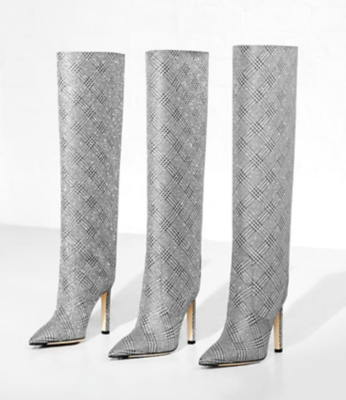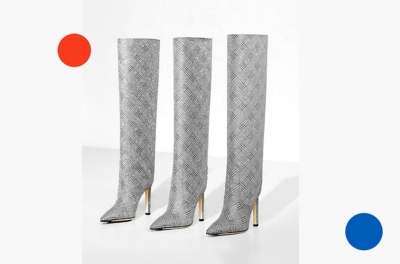 Is it a sculpture? Or a pair of boots? Do you care? Sparkling like a freshly polished Jeff Koons balloon animal, these Studio 54-ready beauties are just as appealing to look at as they are to wear (just add white walls, hushed silence, and an extra boot for good measure). Crafted in a silver 'Prince of Stars' glitter plaid fabric, this standout design provokes such existential questions as: "Too dressy for the office?" A truly thought-provoking work of art.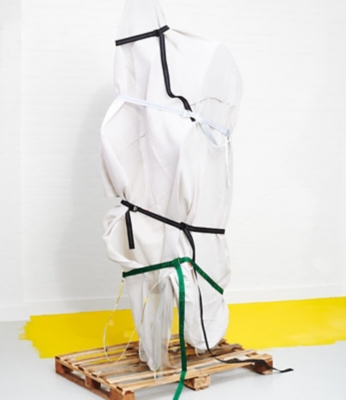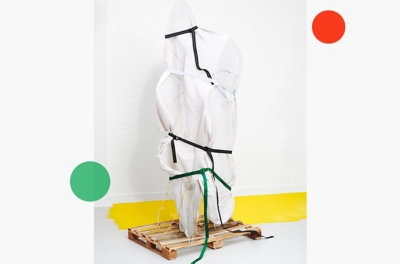 Calling to mind artists Christo and Jeanne-Claude's wrapped buildings, Off-White c/o Virgil Abloh's signature belts have the industrial fashion movement all wrapped up (literally). With their anti-aesthetic assemblage – cue nylon webbing, construction clip buckle, extra-long length – and subversive styling (check: Virgil's how-to-wear-it video), we reckon Banksy has a few stashed away in his closet. Plus, you can wrap your tables, chairs or pets up, attach the belt, et voilà – you've got your very own contemporary art piece!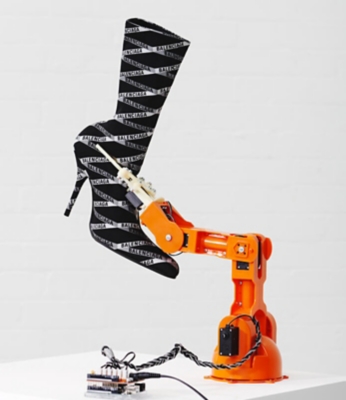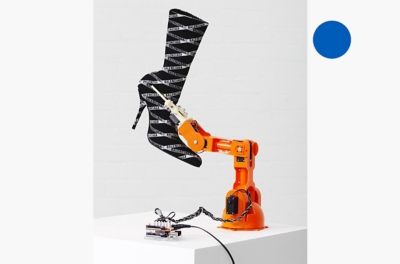 Art history is filled with provocateurs famed for their rock-star-style antics – from artist Piero Manzoni canning his own waste *ahem* for an artwork in 1961, to Banksy's shock shredding of his 'Girl with Balloon' work at Sotheby's in October 2018 – and the fashion world is no exception. With current favourite disruptor Demna Gvaslia at the helm of Balenciaga, you know you're never going to get a conventional, run-of-the-mill design. Drawing inspiration, perhaps, from that well-known practice of Tape Art (yes, it's a thing), this striking monochrome piece neatly juxtaposes a so-now monogram print with a retro shape and pin-sharp heel. Ladylike yet punkish – they'd look right at home in one of Linder Sterling's infamous record sleeves. Our advice? Handle with care.