You may not be playing to Madison Square Gardens or quaffing gin backstage with Mick Jagger in the near future – but that doesn't mean you can't bring some frontman-worthy style to the party season. Yes, it's time to meet our line-up of sartorial showstoppers.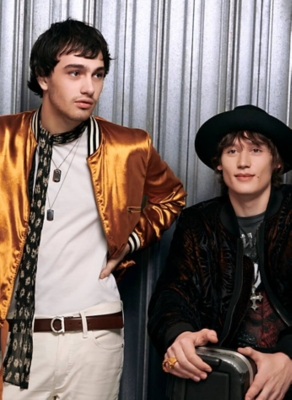 Testing, testing, one two, one two…

Warming up for an evening of bar-hopping can prove tricky. No one wants to queue to check in a bulky winter coat, but you have to be pretty brave to face winter winds in just a shirt or tee. Our saviour? The velvet bomber jacket – dressy enough for the dance floor, yet easy to hang off your shoulder. Who says rock stars can't be practically minded?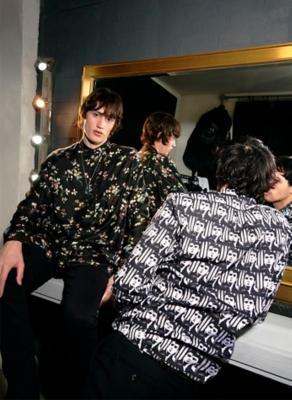 What happens backstage, stays backstage

Gothic monochrome from Givenchy, new romantic florals from Haider Ackermann or all-out Versace glamour? Whatever genre of shirt you're going for, just make sure it isn't 'novelty' (the same goes with our festive tunes…whoever made Mr Blobby Christmas number one?).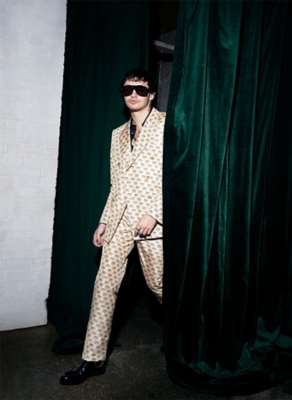 Anything worth doing is worth overdoing, right?

Crowds of adoring fans? Blinded by paparazzi? Perhaps not, but you'll certainly steal the spotlight in the stand-out tailoring we've selected from Gucci, Paul Smith and the queen of punk, Vivienne Westwood.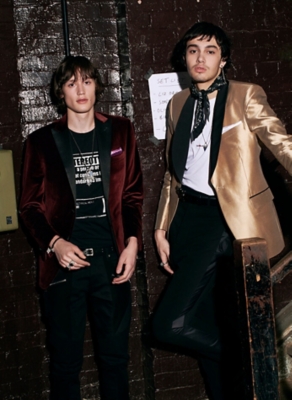 I'd like to thank my manager, my fans, and this tux from Canali

Traditional black tie? We say, the rules are made to be broken. Try pairing a velvet tux in an unexpected colour with an unbuttoned dress shirt, skinny-cut trousers and jewellery. The perfect outfit for practising your Grammy awards speech.

OUR RED-CARPET FAVOURITES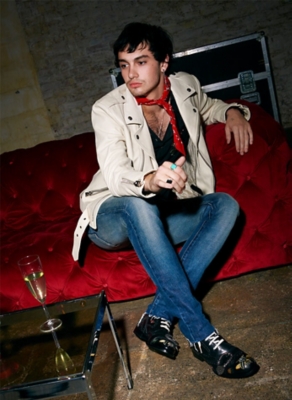 Did someone say after party?
Let's face it, the party season isn't all sharp suits and sunglasses worn indoors; it's mainly about catching up with mates over vast vats of mulled wine. That's why we're investing in a sharp new leather jacket and printed band T-shirts: the ideal combo for the gig, pub or club nights that are about to fill your calendar.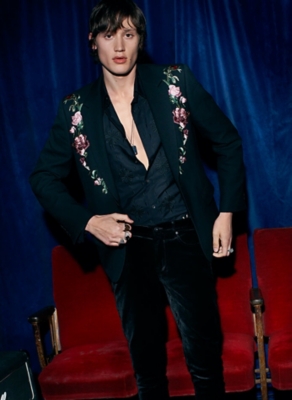 While the king of '70s New Romantic style Adam Ant gave a lesson in how to pull off a strong pirate look, we don't think it's a genre we should return to any time soon (at least sartorially). Instead, bring some gothic, romantic grandeur to the party with embroidered details and eye-catching embellishments (thanks Alexander McQueen).