Explore the best coats and jackets for him
He's conquered Everest, walked the Sahara and swum to the deepest depths – but how to traverse the modern-day metropolis? Our explorer dons the best jackets and coats of the season as he takes on his biggest challenge yet: London, our home.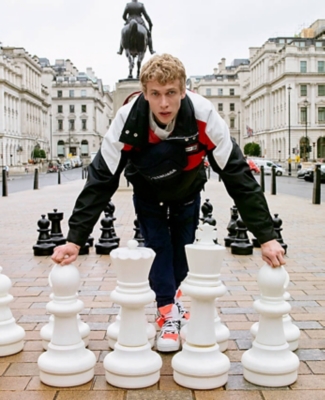 The explorer is ready for the city downpour. Check mate, Mother Nature.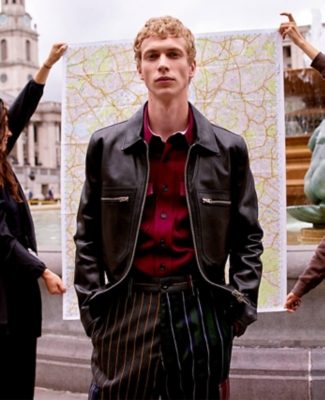 He's stepped off the red bus and is ready to go hell for leather. Google Maps? No Sir – the explorer keeps it old school.
The explorer makes his way to the park. He is used to more exotic animals than squirrels.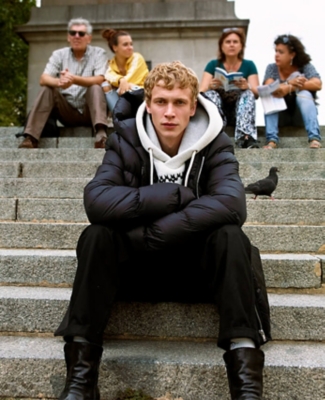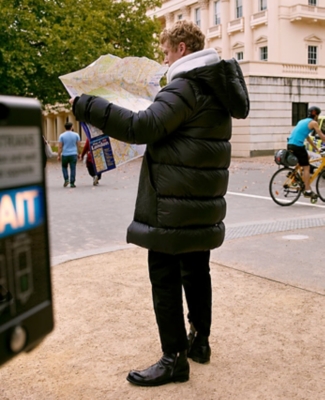 The explorer defeats the cold city winds. It reminds him of that trip to the Arctic, but with slightly more tourists.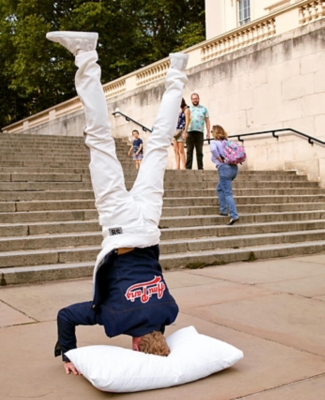 The city can be tiring. The explorer rests his head. His denim is as relaxed as he is.
The explorer checks into his hotel looking every bit the part. He could get used to this city life…