Six style equations every man needs to know
Ever stood in front of your wardrobe and thought 'I've got nothing to wear'? Well, we're here to help with six (pseudo)scientific style equations that pinpoint the everyday items every guy needs. Your wardrobe will thank us. Mathematicians probably won't.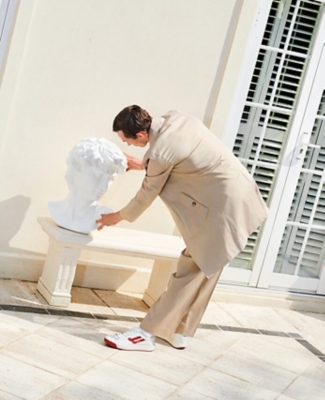 Formula 1: the coat for all seasons
Sleek – bulk + neutrals = the minimal mac

As we all know, a sizzling city street can soon turn into a river when dramatic summer storms are on the cards – so how to keep dry while also keeping your cool? Well, as our equation points out, a lightweight, neutral-tone mac with minimal details is your answer. And as an extra tip while we're at it: every man needs a good quality Breton top in his wardrobe. No question.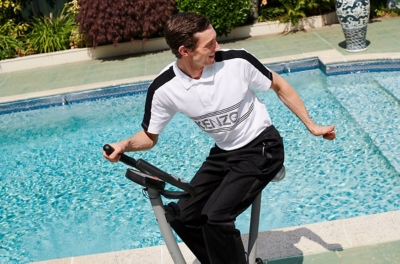 Formula 2: suped-up sports
(Sporty + statement)2 – physical exercise = the perfect polo
The polo shirt has long been a menswear staple, but it's an item that has to be chosen with extra care (after all, no one wants to look like a tourist cliché). The key to subtract any such associations from your look is to either seek styles with bold prints (thanks Kenzo) or if you're looking for something smarter, go for a slim-fit knitted polo shirt. Whether you wear yours for working out or weekend lazing is up to you.

The polo shirt + your favourite brands = our top picks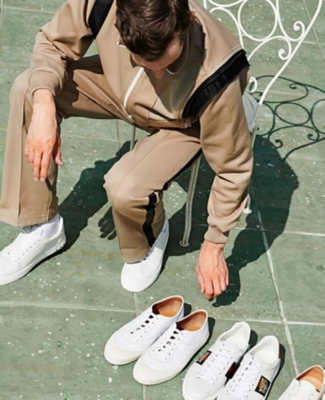 Nothing quite beats slipping on a box-fresh white trainer, right? But what styles should you make a firm part of your collection? Well, it's all about a touch of character. From embroidery and metallic leather panels at Gucci to retro branding at Bally – these trainers are classic enough for pairing with casual denim, but also smart enough to add some pizzazz to more formal outfits.

Iconic styles + fresh twists = trending trainers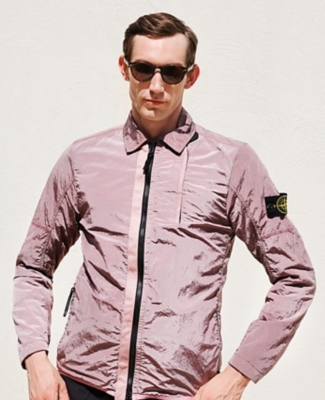 Formula 4: think tech-tures
Lightweight x waterproof + colour = future-proof style

From morning commutes to weekends in the beer garden, technical fabrics are the modern man's friend. Stone Island is, of course, one of the leading fabric tech pioneers, focusing on ultra-light/cool/warm finishes to help you handle whatever the day throws at you. All that, plus they look about one million times cooler than a packable cagoule…and that's just maths.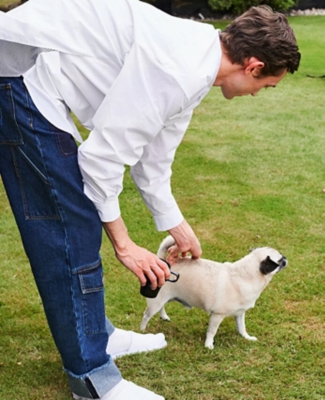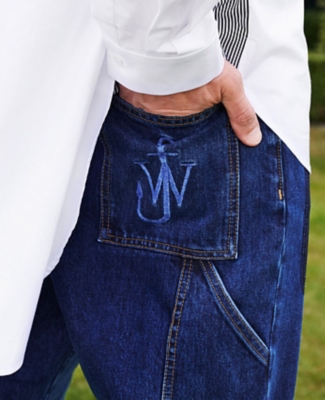 Formula 5: a classic revisited
(blue jeans/white shirt) – dull = weekend cool
Ah, the blue-jeans-and-white-shirt combo: loved by waiters across Europe, models in fragrance ads and Lana del Ray. It's a classic pairing that just works, but it can also feel like everyone (and their dog) is wearing the same outfit come Friday-night drinks. That's why we say have some fun with it by finding a white shirt with interesting details or an unusual cut. And the same goes for denim – why not try a more exaggerated wash, or a style with bold brand details (from J.W. Anderson's over-sized turn-ups to Givenchy's rock'n'roll washes)?

Denim2 + style-savvy touches = a key everyday investment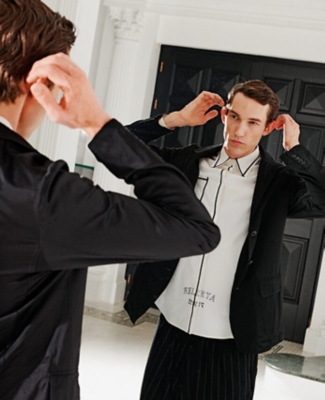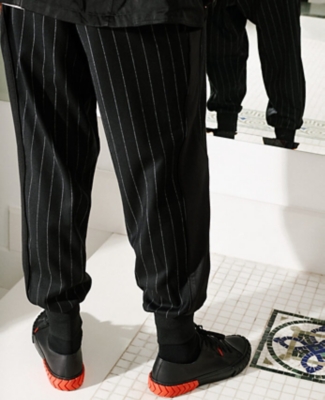 Formula 6: office dressing reworked
Deconstructed + relaxed/smart = working it
Office dress codes have changed, which is great in terms of side-stepping wearing a suit and tie every day, but problematic when it comes to the smart/casual divide. Luckily our style equation has it sorted: simply opt for unlined, loose tailoring, a shirt that's smart but not starched and stuffy (a touch of print or colour can help here), and don't be afraid to play with proportion (a wide leg pair of trousers or longline shirt, say).