The Selfridges guide to
Father's Day
Step away from the multi-pack socks and put down the supermarket brand whisky, because we're here to help give your dad the best Father's Day ever with gifts so good you'll want to keep them all to yourself.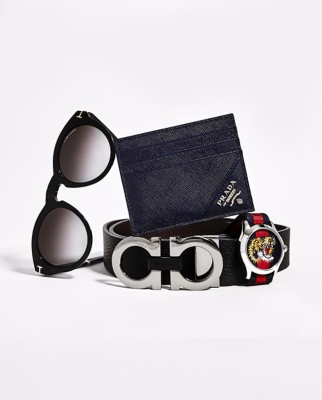 My dad is perfectly accessorised
When it comes to accessories, Dad is unlikely to be down with the bumbag trend (although if he can work it, good luck to him), which is why we recommend opting for classic accessories given a twist, by brands that he knows and respects. Enter stage left: Gucci, Tom Ford and Prada – the sartorial trinity of gentlemanly flair.

My dad is a sporting hero

Whether you realised Dad's dreams of you holding a sports day trophy or not (for us it's a definite 'not'), you can be sure to delight any sports-obsessed dad with our squad of sporting greats. From Hublot's limited edition World Cup smartwatch created for referees during the tournament, to Polo Ralph Lauren's retro sports styles, we've got it all – including Papa's brand new sports bag. And what better place to watch the matches with him than our Veuve Cliquot rooftop bar at Selfridges London from 19 June to 15 July? Cheers to that!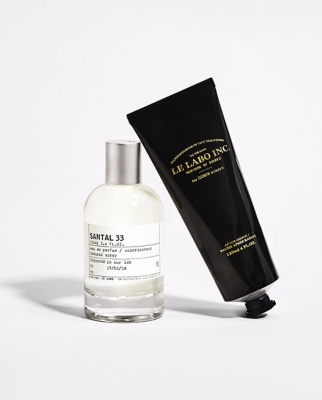 For dads who prefer the spa to the sports field, we've got all the grooming greats he needs. Anyone with a nose knows that Le Labo is the ultimate fragrance gift (finally: a scent that lasts all day!), or head to Aesop for its handy travel sets. And if you want to make a day of it, pamper your paps by booking him in for a facial, massage or hair styling service at our in-store spas and salons.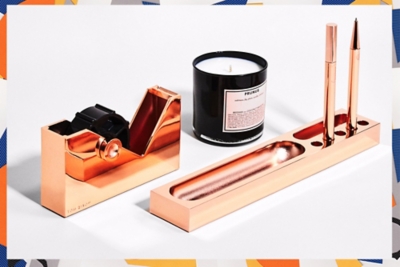 My dad is a lover of luxury

Everyday luxuries to be enjoyed at home, in the office and on the go: these are the presents that he might not know he wanted, but which he'll then never be seen without. First up: Boy Smells candles. Do not be deceived by the name (no eau de sweaty locker room here) – these candles smell as good as they look. Our top tip for Dad? The deep, woody aroma of The Prunus candle. Secondly: stylish stationery is always a sure-fire win for a Father's Day gift, especially when it's reimagined by design guru Tom Dixon.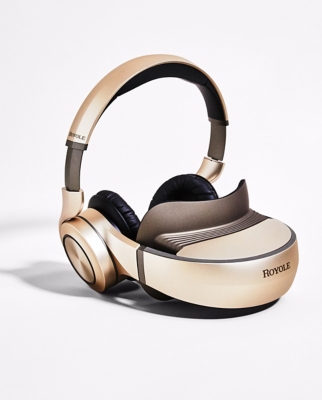 If your dad is never without his iPad, checking tweets and adding to his already cinema-style home sound system, then take his gadget obsession one step further with the latest Visual Reality headsets. The Royole Moon 3D Mobile Theatre Headset allows him to enjoy a truly immersive cinematic or gaming experience (not to mention making him look like the third member of Daft Punk).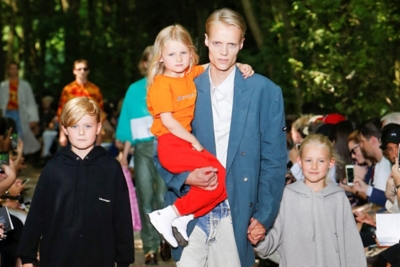 Ask Mr Self Ridges
Our resident 'agony uncle' sets the record straight on Father's Day.
"I hear that dads are officially 'in'. Does that mean I'm now a style icon?"
Well, as luck would have it, dads are indeed having quite the fashion moment. Let me explain: dad trainers (those of the chunky-soled variety we saw back on dads of all shapes and sizes in the Nineties) are now de rigueur for all stylish types. Balenciaga featured veritable model dads – plus their telegenic offspring – on the catwalk this time last year (see picture for proof) and coined the term Dadcore. Add to that Virgil Abloh's 'Art Dad' collection at Off-White (basically, T-shirts made by the types of dads who compare platinum-selling records) and it's clear paternal style is bigger than Gucci right now (well, almost). So tell your kids to stop moaning about you embarrassing them at the school gates – your style, sir, is now more hype-worthy than a Supreme skateboard once ridden by Kanye West over a crowd of cheering Kardashians into a pile of Yeezy trainers.