The Selfridges Eye:
November 2018
Our creative researchers hotfoot it around the globe, bringing us news of the latest crazes, future trends and awe-inspiring innovations in the world of art and culture. So what are they most excited about this month? From podcasts on food history to some of the best writing on the internet – here are the things they can't stop thinking about…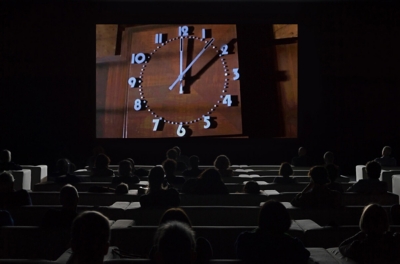 The Clock, Christian Marclay – Tate Modern
Losing track of the time while you're watching it progress might seem like an odd idea but that's exactly what happened to us when we went to see Christian Marclay's The Clock at Tate Modern. A hugely influential and celebrated piece of modern art, this 2010 film is a 24-hour long montage of thousands of film and television images of clocks, all edited together so they show the actual time. We found it strangely mesmerising – before you know it, an hour has flown by. The Tate will be showing the full film on 3 November and 1 December, but doing the full day feels a little extreme – even for us.
The Clock is at Tate Modern until 20 January 2019.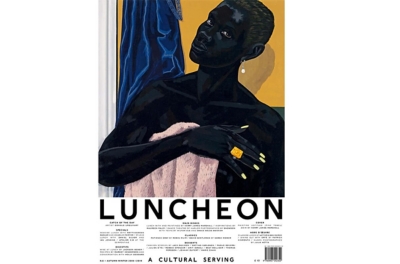 Luncheon magazine is the perfect marriage of concept and content. It's been designed around the idea of conversations and food so the entire magazine is structured like a meal – the contents are in menu form on the front cover, the sections are titled Hors d'Oeuvre, Main Dishes, Classics and Desserts, and each article is a fascinating conversation about the worlds of fashion, art or culture, taking place over a meal. But as good as the concept is, it's the actual articles that are truly world class: Artist David Gentlemen talks to Fashion Journalist Sarah Mower over tea; Sculptor Daniel Silver and Curator Ian Jenkins have lunch together. It's informative, it's interesting, it's inspiring, and it's pretty much perfect.
You can buy the latest issue of Luncheon through their website.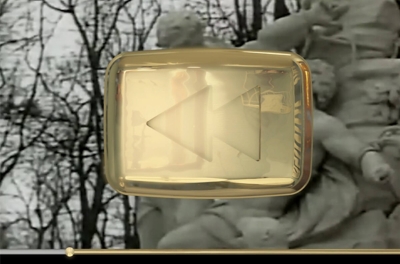 Version History, Metahaven – ICA
Metahaven is the collective name for the Dutch artists, filmmakers and designers Vinca Kruk and Daniel van der Velden, whose eclectic work has covered everything from graphic design to music videos. Version History is their first solo exhibition in the UK and it's made up of three films (Eurasia, Hometown, and Information Skies) that encapsulate the collective's unique visual style – a blend of documentary footage, storytelling, and animation that combine into a total information overload. Our highlight from this show is Eurasia, an abstract narrative piece that the artists describe as 'soft sci-fi'. It's a discordant mix of footage shot in the Southeastern Urals and Macedonia and archive clips that imagine a dystopian future in which political systems have broken down and resources are scarce.

Version History is at the ICA until 13 January 2019.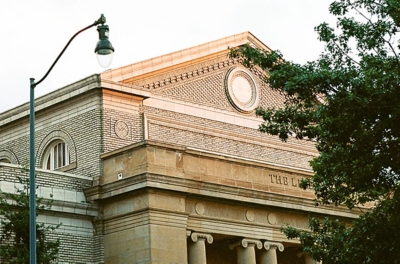 The Line – Washington D.C
Most hotel restaurants are perfunctory at best. A very standard cheeseburger here, a garden salad there, and you're done. That's what sets Washington D.C hotel The Line apart. Its three restaurants are world class. Brothers and Sisters specialises in all-day casual fayre with a bit of a twist – think octopus hot dogs and brisket burgers. Spoken English is a standing-room-only eatery that serves everything from a whole duck to gourmet grilled cheese. But A Rake's Progress is the real jewel in the crown. Its hyper-local menu sources everything from the Mid-Atlantic and cooks it to perfection, under the watchful eye of head chef Spike Gjerde. If you don't trust our opinion, fine. But Michelle and Barack Obama are big fans, and you should definitely trust theirs.
You can book a night at The Line through their website.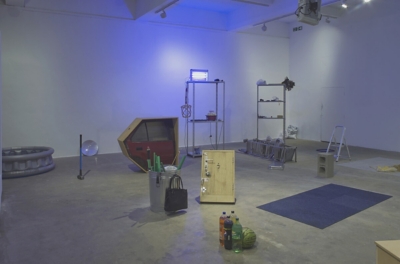 Earwitness Theatre, Lawrence Abu Hamdan – Chisenhale
Beirut-based artist Lawrence Abu Hamdan's latest show is an investigation into the world of the earwitness – a person who has overheard but not seen an event. Commissioned in 2016 to collect the stories of Syrian political prisoners who had been held in complete darkness in the Saydnaya
prison complex, the artist has now developed those stories into his latest show, Earwitness Theatre. The centrepiece of the exhibition is a blacked-out soundproof booth that has two speakers playing audio recordings that oscillate between the former inmates describing their experiences and them trying to recreate exactly what they heard while imprisoned. It's a moving, powerful and political exploration of an unimaginably bleak experience.
Earwitness Theatre is at the Chisenhale until 9 December 2018.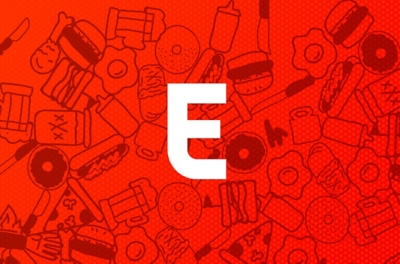 Confession: we kind of love listicles. They might not be the most glamorous form of journalism, or the most intellectual, but when they're done well, they're brilliant; they cut out all the unnecessary information and tell you exactly what you need to know. Eater takes the listicle and elevates it to an art form. This new food website has a huge team of local experts that scour their cities for the best food available and turn them into brilliant bite-sized (pun kind of intended) articles like 'The 38 best restaurants in London' or 'Miami's 12 best brunch spots'. It might not sound exciting, but the combination of well-informed insider information and a straight-forward format makes checking the website a joy – there's no better way of finding an excellent place to eat.
You can find Eater on their website or Instagram.