As part of our Radical Luxury campaign, we're looking at the ways in which people, objects and ideas are redefining the value of things. So, for the May edition of The Selfridges Eye, we've turned our focus to the exciting individuals who are challenging our everyday and defying convention on a daily basis.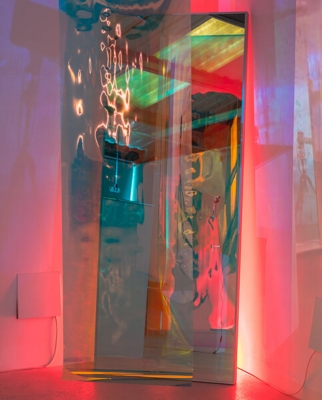 How do you paint with reality? It's a compelling question, and one that New York-based 'reality artist' Signe Pierce's recent show, Metamirrorism, set out to explore. Walking into the show space was like stepping into a digital blender, such was the mash up of digital ephemera. But if you looked a little closer, there was no digital trickery at play; it was reality remixed. Signe used us, the viewer, meandering around the space as her raw material, all captured via a live camera. The camera then fed directly into a projector, which beamed across the room, bouncing, reflecting and refracting from all sorts of surfaces. As a result, the projection painting was unique to each and every visitor. A feast for the eyes.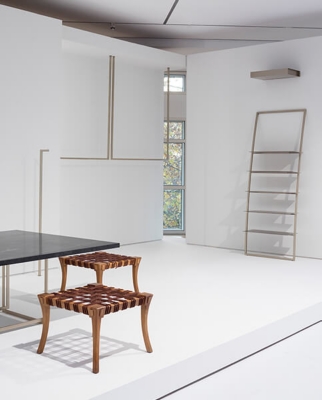 Jil Sander herself famously quipped, "If you wear Jil Sander, you are not fashionable, you are modern." And what's more radical than a fashion designer who, by her own admission, does not design fashion? Present Tense is Sander's first solo exhibition in a museum (the Museum of Applied Art in Frankfurt, to be precise). Presented over three floors of a building that looks like it was built for the very purpose of this exhibition, it is an exercise in precision curation. But nowhere is this precision felt more keenly than in director Norbert Schoerner's mesmerising film of her garden. Here, the designer works with the fabric of nature; an effect that is breathtakingly beautiful and yet almost unsettling in its meticulousness. Not a blade of grass out of place…
Catch Jil Sander's show from May 6 at the Museum Angewandte Kunst, Frankfurt.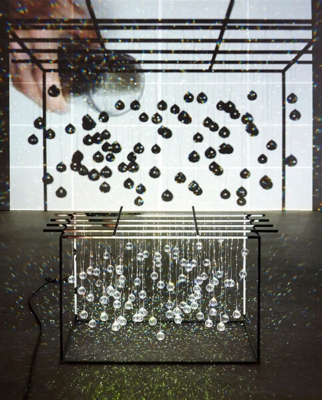 Ever get that feeling that everything's become all too linear? The daily grind sees us trapped in a loop of beginning, middle, end; repeat. It's the rejection of this familiar formula that makes video/performance artist Joan Jonas' retrospective a welcome respite. Her current show at Tate Modern embodies a sense of play and improvisation that feels more needed than ever. Through set design, props, videos, projections and sculptures, we are fully engulfed in her world of abstract narratives, mysticism, surrealism and mythological characters. For something so meticulously planned, it somehow manages to carry a sense of spontaneity and improvisation. A beautiful chaos from a pioneer of our times.
The Joan Jonas retrospective is showing at Tate Modern until August 5.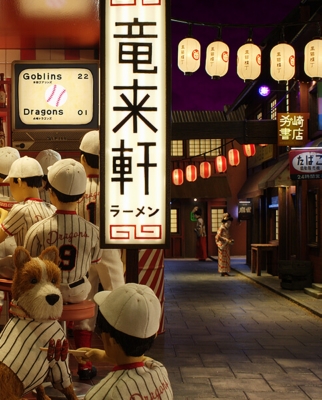 Did film director Wes Anderson invent millennial pink? Ever since his last film –The Grand Budapest Hotel – we can't go five minutes without scrolling past a perfectly pink space on our Instagram feeds. His latest film, Isle of Dogs, set in Japan, explores the heart-felt story of the relationship between a boy and his dog who are separated due to a malicious cat-loving, dog-hating dictator. Mix in Anderson's aesthetic wizardry and penchant for quick wit, and we can't think of a more mesmerising mix. The sharp brains at The Store studios thought the occasion worthy of an exhibition, which for the last few weeks inspired queues down The Strand in London. Here was a show that not only featured sets from the film, but also a life-size and rather delicious recreation of the noodle bar frequented by the young baseball team in the film. Expect to see a rebirth of Japanese-inspired graphics just about everywhere.
Isle of Dogs Is currently showing in cinemas worldwide – some venues even let you take your dog along.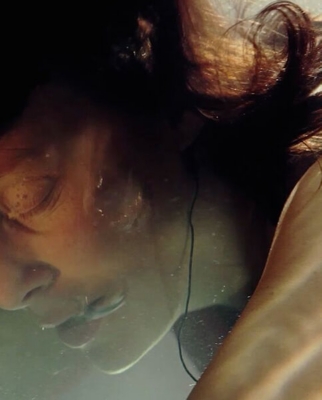 Ever tried talking underwater? How about performing an entire concert? Between Music, the five-piece underwater band from Denmark, are doing exactly that with Aquasonic. Submerged in large aquatic tanks, the performers play instruments that are specially designed to produce unique sounds that can travel underwater. Being this cutting edge wasn't easy: the band spent 10 years intensely developing their methods with a range of deep-sea divers, instrument-makers and scientists, before debuting in 2016 in The Netherlands. Now touring the world, Aquasonic continues to radically challenge the notion of music with its hauntingly beautiful and eerie soundscapes.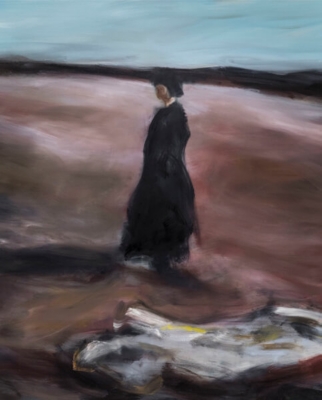 This is the era of hyper digitalisation; a time in which social media has turned everyone into a part-time photographer and retoucher. In the land of digital image-making, the selfie rules and we can snap hundreds of images every day. What could be more radical, more avant-garde, then, than being an oil painter? The work of New York-based, Macau-born Crystal Wai Man Chan is charged with a dark, emotive energy. She wishes to provoke "a psychological response in viewers that lasts beyond mere optical excitements". Her work has certainly stayed with us, but even radical young painters aren't immune to the power of social media, so lose yourself in the beauty of some digital oils via Chan's own Instagram feed.
Catch Crystal's show at the National Arts Club, New York, from April 30–May 25. And follow her on Instagram at @crystalwmchan.