Selfridges Eye: July 2018
The fresh perspectives issue
If you haven't come across Eye See by now, it's time to get your eyes checked. Eye See is our latest creative campaign that celebrates the imminent arrival of a new sunglasses and optical department on the ground floor of Selfridges London. So, for this edition of the Selfridges Eye, we've focused (yes, pun intended) on the people and places that have given us a fresh perspective on life, from the booksellers inspiring us to read something we'd never normally pick up to the forests that help us to see things in a new light.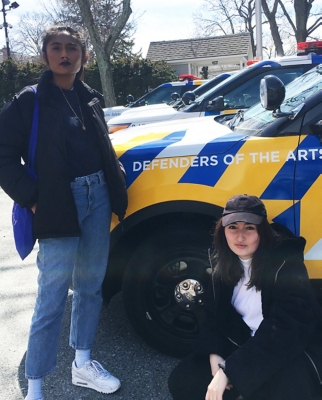 The White Pube's Gabrielle de la Puente and Zarina Muhammad are two of the most exciting and genuine voices working in the art world right now. The 23-year-old art critics (who both studied Fine Art at Central Saint Martins) aren't awed by big names or institutions and, instead, take a fresh, tongue-in-cheek approach to contemporary art. Here they are discussing the Joan Jonas show at the Tate: "I felt fulfilled by that work holistically; it was a warm embrace. It felt like a good outfit; well balanced, measured and weighted to find that sweet spot on the eye/body…" It's not what we've come to expect from art criticism, but White Pube's fearless take on art can only be a good thing.
Follow The White Pube on Instagram @thewhitepube.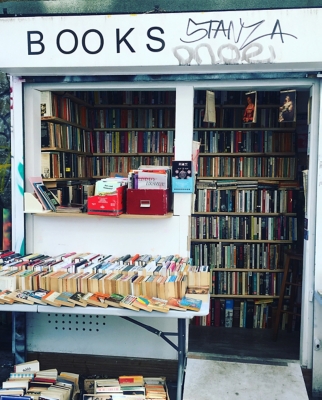 Don't be fooled by the unimaginative name: BOOKS in Peckham is one of the best indie bookshops in London – despite being a challenge to visit. The opening hours are irregular (posted at the last minute on Instagram). It closes when it rains. It's not so much a shop as a shack, and most of the stock is simply stacked on the floor. But we love it because of this, not despite it; it's the perfect antidote to the sterile and impersonal experience you get with online bookshops. BOOKS boasts a brilliant and diverse literary selection, with art books, fiction, zines, biographies, and even the odd Dawson's Creek compendium on show. We dare you to go and not come out with an armful of things you never even expected to be interested in. We say, it's the perfect way to broaden your horizons.
Follow BOOKS on Instagram @bookspeckham or visit them at 125 Rye Lane, Peckham, London.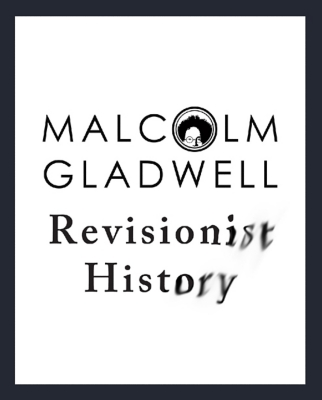 'Why do rich people play golf?' 'Why does country music make you cry?' 'What are the conditions for producing genius?' It takes a brain like Malcolm Gladwell's to think about these questions, let alone go about answering them. In this podcast series, now in its third season of mind-bending revelations and lateral thinking, Gladwell takes hold of a concept and treats it like a puzzle, analysing it from every angle until he's fully explored something you'd perhaps never given a second thought. Each episode is absorbing but our personal highlight is 'McDonald's broke my heart', an exploration of why, since 1990, connoisseurs have been complaining about McDonald's fries dropping in quality. To think, we'd hardly noticed.
Revisionist History is available on all podcasting apps.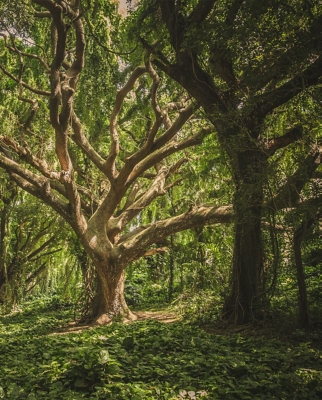 Live in London for too long and you'll forget what a forest even looks like, let alone what it's like to be in one. But according to a team of Japanese scientists, and one very ardent member of the Selfridges Creative team, spending time in a forest is just the thing when you need to take a break and look at something from a new perspective. Called forest bathing in Japan or shinrin-yoku (Shinrin = forest, yoku = bath), it means taking time to luxuriate in the forest atmosphere. Experiments by the Japanese Ministry of Agriculture, Forest & Fisheries in 1982 demonstrated that we have a physiological response when our bodies enter the forest. Our connection to nature is so powerful that our cortisol levels, pulse rate and blood pressure all drop when we're in its presence. It's the perfect antidote to the pressures of city life.

Forest bathing can be experienced in all participating woodland.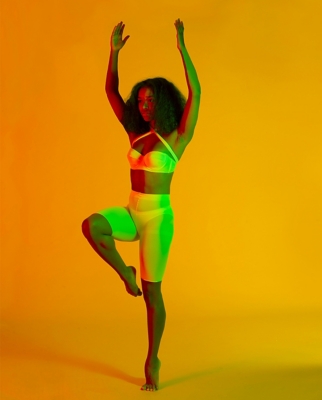 The rise of 'noun' yoga (e.g. dog yoga, goat yoga, beer yoga) is… fine. But if you're after an upgrade to the 5,000-year-old practice that's more of an everyday pursuit, you might want to try ChromaYoga. It combines light- and colour-therapy techniques, brain-stimulating soundscapes and bespoke natural scents to create an immersive, multi-sensory yoga experience. Founder Nina Ryner was disappointed by the lack of imagination and creativity on show in standard classes, so she set out to make her own, working with artists, perfumers and sound designers to create something unique but still recognisably yoga. Our personal favourite is Red, a strong, powerful, dynamic class based on the energy-giving properties of red light.
ChromaYoga's studio is on Charlotte Road in Shoreditch, London.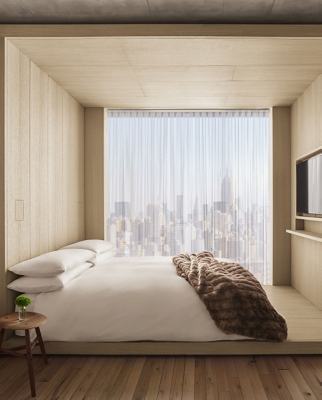 We love a good Air BnB just as much as the next millennial but, if we're honest, nothing beats the magic of a really great hotel… and PUBLIC is something very special. The brainchild of Studio 54 visionary Ian Schrager, PUBLIC presents an entirely fresh perspective on the concept of a hotel. Framed as 'affordable luxury', it's as stylish and comfortable (there are different zones for sleeping, eating, relaxing and entertaining) as its more expensive siblings but costs half the price. There are innovations a-plenty: you check-in digitally, your key is on your phone, exhibitions are held within the building, there are open mic nights… It's just as much a social space as it is a place to sleep. The deli is excellent and the restaurant phenomenal but, for us, the real highlight is the secret garden (complete with Japanese maples and a magnolia tree), a peaceful sanctuary that's all too rare in the heart of New York.

Find PUBLIC hotel on Chrystie St in New York.