The Selfridges Eye
Art in unexpected places
As part of our State of The Arts campaign, we're sharing the most exciting upcoming exhibitions that celebrate the power of art in unexpected places. These shows choose to use the landscape itself as their gallery, taking the work off the predictable, safe and repetitive white walls, and trying something totally unexpected.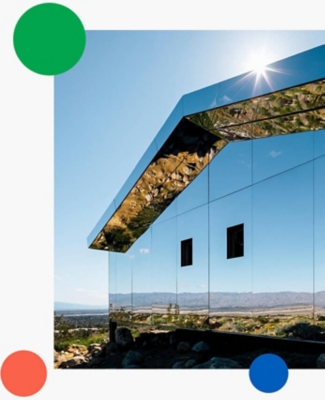 Desert X is basically Burning Man for people with a Tate membership. An art biennial that first started in 2017, it invites artists from across the world to create work in response to the unique conditions of California's Coachella Valley. This year's artists are yet to be announced, but we're already planning our visit. The last exhibition saw some seriously impressive work – especially Doug Aitken's 'Mirage House', made entirely of mirrors that reflected the desert around it, creating a fractured view of the landscape. We can't wait to see what they come out with this year.
Desert X runs from 9 February – 21 April 2019.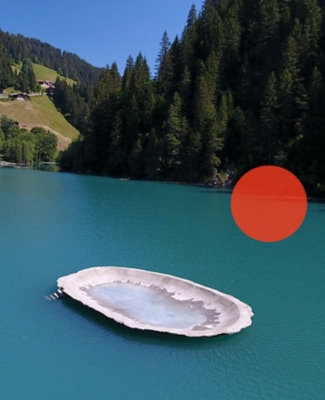 If you're tired of the white-walled art supermarket that is Frieze, Art Safiental might just be your perfect exhibition. Located deep in the Alpine mountain ranges of the Safien Valley in Switzerland, Art Safiental is an experimental sculpture exhibition like no other. Instead of the standard gallery guide, you'll be handed a hiking map and... that's about all the guidance you'll get. From there, you're left to explore the Alps by yourself and find the exhibits hidden away in the scenery. Artworks are positioned on mountains, on the edge of cliffs, and in the middle of forests, and the dialogue they enter into with that scenery is all part of the joy.
Art Safiental will return in 2020.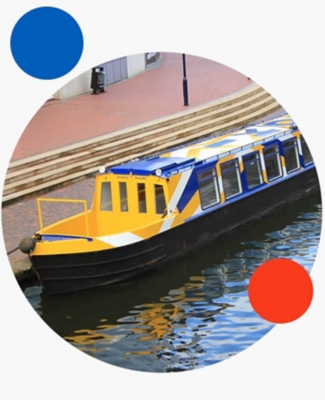 Ikon's Slow Boat is one of Birmingham's best galleries – and it just happens to be on a converted narrow boat. The current season running on the boat is called 'Looping the Loop' and is a collaboration between artist Lucy Orta, arts programme MotherShip and the local community, and it uses art to explore the experiences of migrant communities through a series of artists' residencies. Combining internationally acclaimed art with an accessible setting and meaningful relationships with the local community (the boat is crewed by members of the Ikon Youth Programme), Slow Boat is one of the most admirable art projects running in the UK today. Oh, and don't forget to see Ikon's selection of works in store at Selfridges Birmingham throughout the State of The Arts campaign – including works by Gillian Wearing and Richard Wilson.
'Looping the Loop' runs throughout 2019.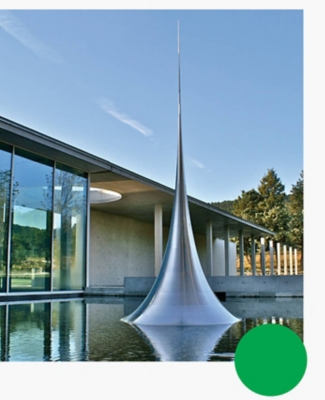 If there is such a thing as a perfect place, then Château La Coste is it. It's a stunning French vineyard, with a world-class art gallery designed by master Japanese architect Tadao Ando. What more could you want? If the answer to that is art dotted around the grounds by Louise Bourgeois, Tracey Emin, Ai Weiwei and Frank Gehry, then you're in luck. It's enough to make you want to pack your things and move to France permanently.
Château La Coste will be open throughout 2019.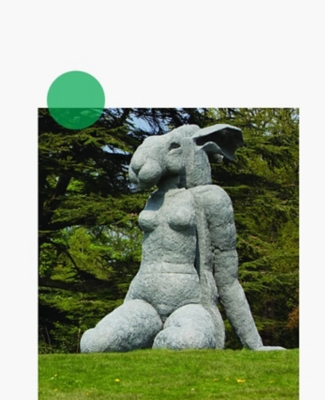 We can't think of many places that are better at simultaneously clearing your mind and expanding it than Yorkshire Sculpture Park. With over 800 installations set across 500 acres of stunning Yorkshire countryside, it's more than just a place to go and see art – it's a national treasure. In fact, our adoration has led us to collaborate with Helen Pheby, Head of Curatorial Programme at YSP, to co-curate our very own in-store Art Block at Selfridges London (check out the latest piece by Matthew Darbyshire here). Artwork by international names like Ai Weiwei, Antony Gormley, Barbara Hepworth and Henry Moore can be found everywhere from on hilltops to the middle of forests, which means that as you explore you feel more like you're discovering the art than having it presented to you. It may be the best place to see art in all of the UK.
The Yorkshire Sculpture Park is open daily, except on Christmas Eve and Christmas Day.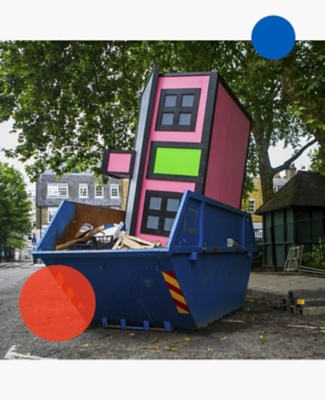 Of all the unexpected places to find art, a skip is probably one of the most unexpected – which is what makes Skip Gallery so great. An ongoing collaborative artwork between artists Lee Baker and Catherine Borowski, Skip asks creatives to produce site-specific pieces that go in their converted skip, which is then placed around the city. It's a brilliant way to bring art to people, rather than asking them to seek it out, and means the conversations that happen around it are far more diverse and democratic than they would be otherwise. One of our favourite pieces of work has to be Gavin Turk's 'Transubstantiation', where he put an empty bag of Skips in the skip…and you may just see the gallery pop up at our London store over the coming months. Perfect for starting a good old 'but is it art' conversation with friends, family and passers-by.
Skip Gallery will reappear in 2019.