Selfridges Eye:
December 2017
Our creative researchers hotfoot it around the globe, bringing us news of the latest crazes, future trends and awe-inspiring innovations in the world of art and culture. So what have they been up to this month? From the amusing to the amazing, the weird to the wonderful – here are the things they can't stop thinking about…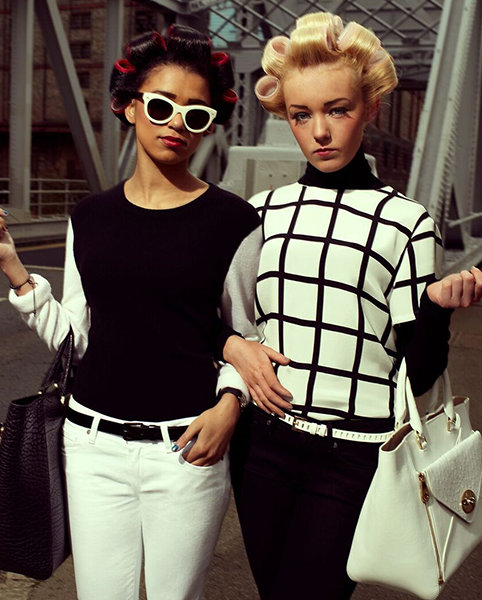 Londoners often think the world revolves around them... North: Fashioning Identity is a punchy reminder that life does exist outside the M25. The exhibition celebrates the identity and style of Northern England through photography, film, fashion and documentary. It features some pretty huge names as well, including Gareth Pugh, Peter Saville, Raf Simons and Jeremy Deller, to name a few. We got particularly comfortable in the final room, tucked up in bed with a cuppa, listening to iconic Northern creatives reflect on the role of their birthplace. Ah, bliss.
North: Fashioning Identity is showing at Somerset House, London, until 4 February 2018.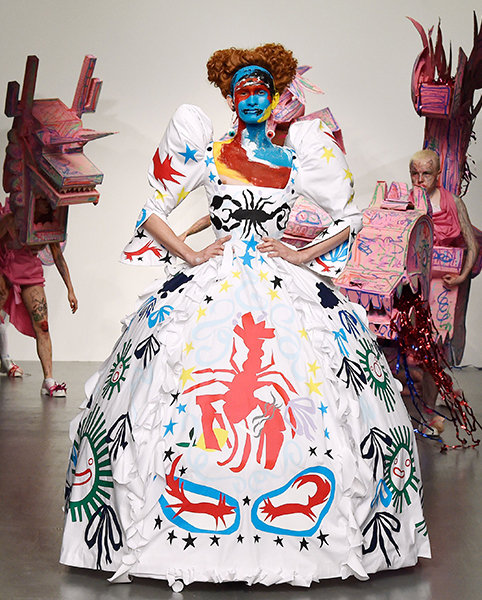 2017 has been all about the side hustle. From Kanye's fashion line to Britney Spears' foray into painting, everyone's dipping their toes into new territories. Nobody has cracked side-hustle life quite as well as radical creative Charles Jeffrey: his whole brand, LOVERBOY, was born from it. His LOVERBOY club night and fashion label are so intertwined that it's hard to say where one ends and the next begins. This month, he's making his debut on the London art scene at Greenwich's NOW Gallery with The Come Up, an interactive and 3D representation of his LOVERBOY lifestyle, fusing fashion, performance and his playful illustrations into one space. Just like his club night, the show invites its attendees to take part. Charles Jeffrey, we love you.
The Come Up is showing at NOW Gallery, London, until 11 February 2018.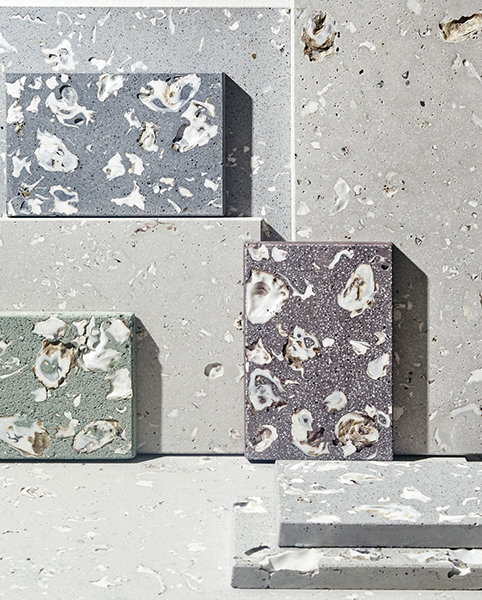 Last month we hopped over to Eindhoven to take a gander at this year's Dutch Design Week. This is a fair that rarely disappoints, featuring work from BA-level students right through to established designers like Piet Hein Eek. We couldn't quite get enough of one particular student's work: BA design graduate Marjolein Stappers. For her piece titled Oesterplat, she collected discarded oyster shells from restaurants and rustled them up into new materials. The outcome is not only beautiful but it ticks some sustainable boxes, too. Could shells be the next big material in architecture? We are keeping a keen eye on this one!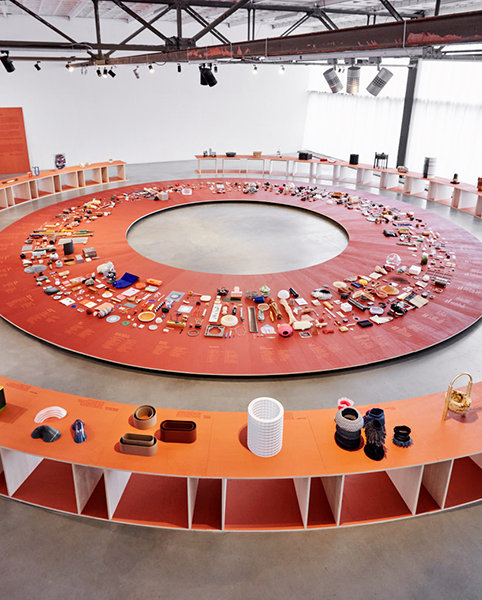 How would you summarise yourself using only objects? This was the question posed to the 45 creatives taking part in this year's Dutch Invertuals exhibition. The show, titled Fundamentals, invited each member of the troupe to showcase a series of personal items that reflect their identities as designers. Each designer then crafted an object in response to the items, inviting the viewer to draw connections between identity, inspiration and output. To see that much talent come together in one room was a real treat.
Fundamentals is showing in Kazerne, Eindhoven, until 26 March 2018.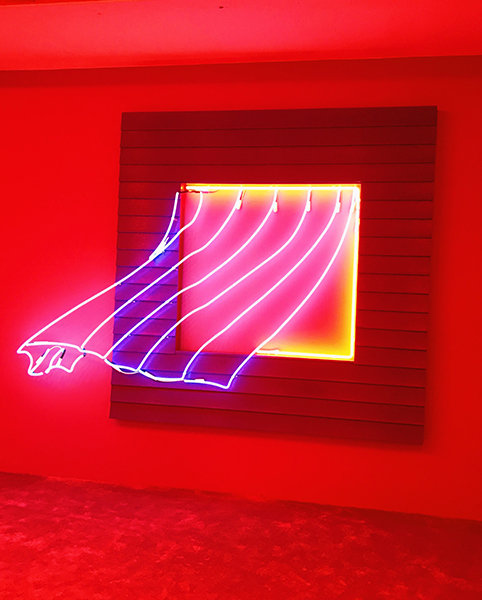 Will the Real Slim Shady please stand up?
Alex Da Corte has spent six whole years studying Eminem; he's even dyed his hair blonde and taken to wearing blue contact lenses. Why? We hear you ask. It's all part of the artist's mission to understand the many facades of the infamous Slim Shady character (if that's even possible?). Bad Land at Soho's Josh Lilley Gallery presents some new video pieces featuring Da Corte as Eminem alongside some dreamy neon wall pieces and a white super-sized Adidas sneaker. It's pop-y surrealism at its finest. So without further ado, will the real Slim Shady please stand up?
Bad Land is showing at the Josh Lilley Gallery, London, until 23 December 2017.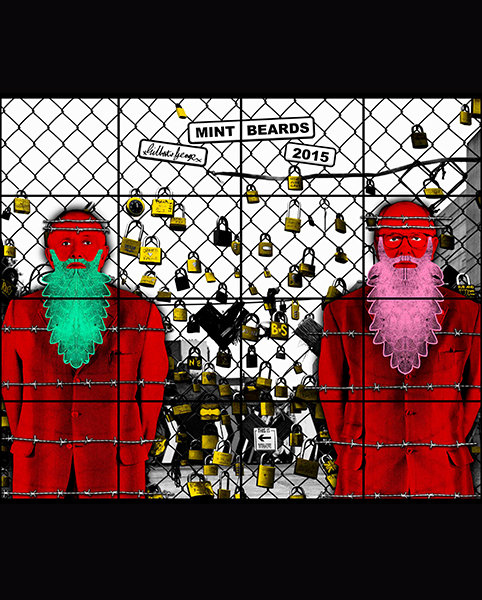 50 years of Gilbert & George

The art world's most eccentric duo, Gilbert and George, have been at it for over 50 years, and to mark the occasion White Cube has invited the pair to take over all four of its gallery spaces. The anti-elitist twosome have dedicated their entire life's practice to making art accessible. Life is just one big performance for them; they always appear in dapper suits and refer to themselves as living sculptures. The new show presents The Beard Pictures – essentially them rocking ridiculous beards (so hip) – and Their Fuckosophy, their take on philosophy. This is art for all, and all for art.

Gilbert & George: The Beard Pictures and Their Fuckosophy is showing at White Cube, London, until 28 January 2018.