Give Me Five:
ultimate investments for him
Men's fashion week season is well underway, which means a treasure-trove of Instagram inspiration from the world's most stylish gents. But which items are you sure to see outside the shows, time and time again? And what everyday luxuries do our menswear buyers choose to invest in? As part of our Radical Luxury campaign, in which we are exploring the items and ideas redefining the value of things, we give you five key items that lay the foundations for timeless style (with added character).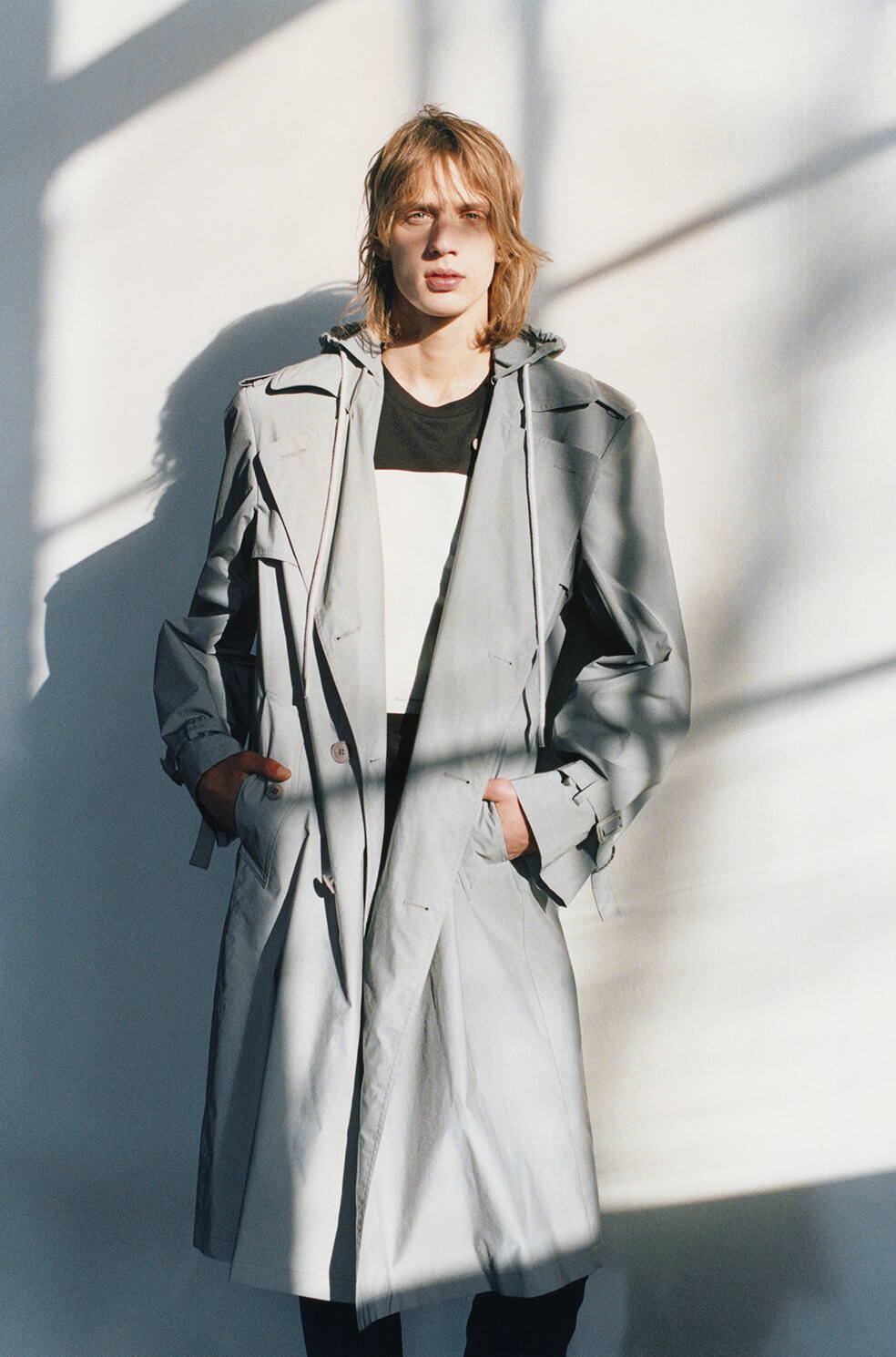 While we're already missing the snug comfort of our padded winter jackets, it's time to look ahead to a coat that traverses the winter/spring divide. The answer? A lightweight trench coat or mac. Easily packable for when the sun (finally) appears yet ready for any mid-season downpour, this reimagining of the classic trench by Helmut Lang is classic enough to be an investment for years to come, yet distinctive enough to make your look shine. Speaking of which, its sheeny reflective surface provides hours of entertainment when snapped with a flash camera…or so we've heard!

Buying less, but buying better. This is a mantra that's really defining the character of fashion today – it's a more confident, thoughtful and sustainable way to think about the 'luxury lifestyle'.

Bosse Myhr, Director of Menswear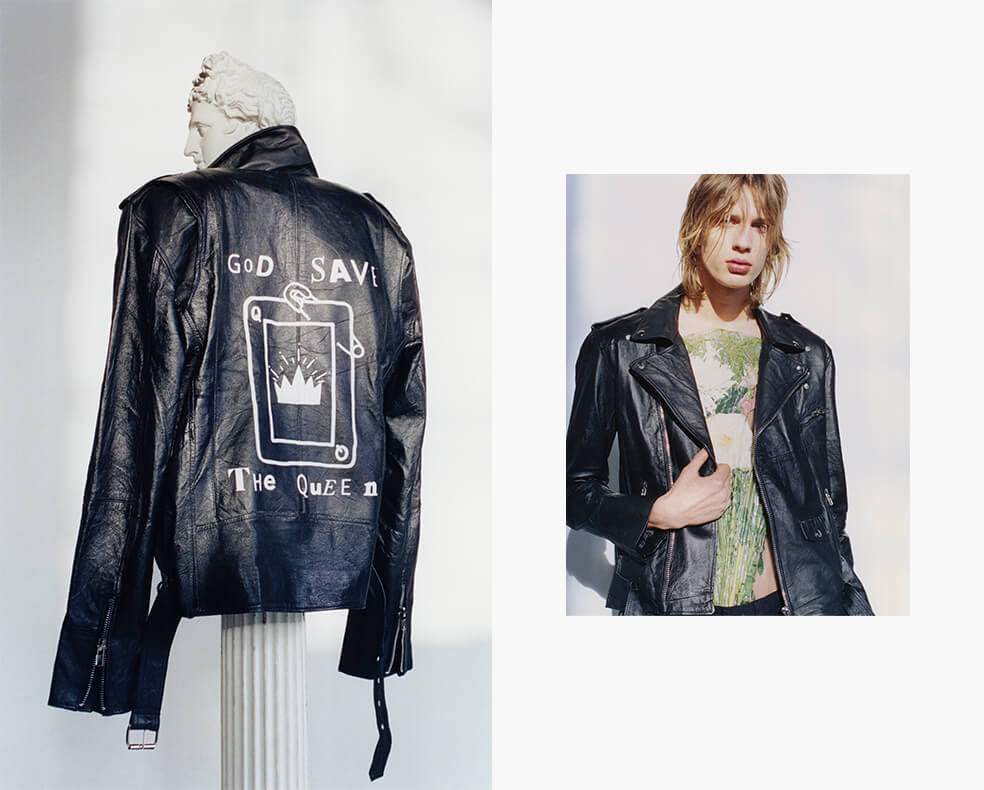 If you're going to buy a leather jacket, make sure it's a true investment piece ready to be worn-in with stories of late nights, laughter and some superlative outfit pairings. With Deadwood you can even go one better by buying a jacket pieced together from leather that can already tell a fair few tales. Its upcycled leather jackets aren't just a more sustainable choice – they are true one-of-a-kind pieces. Oh, if these jackets could talk…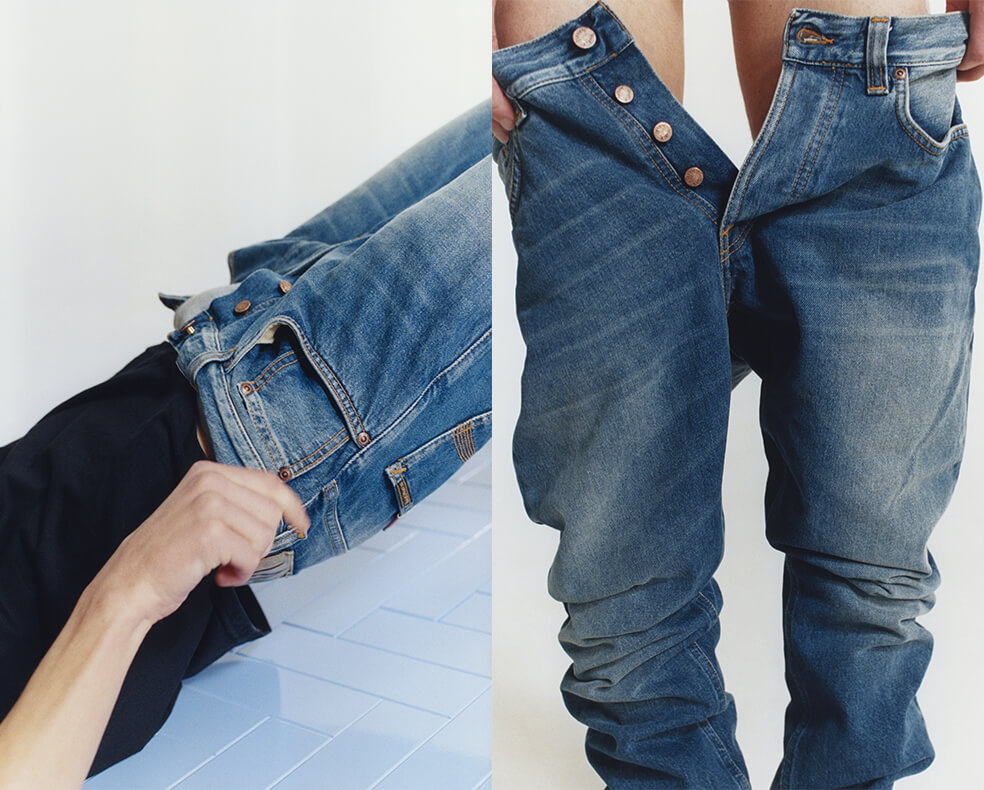 Make 2018 the year you decide to upgrade your jeans to a pair that don't just look great for a few months, but which remain perfectly fitted for years to come while showing the planet some love. Nudie Jeans has this idea at the heart of its making process, designing trusty blues with organic cotton to avoid the use of harmful chemicals. One of our new year's resolutions is also to stop washing our denim so much – did you know the average pair of jeans uses up 11,000 litres of water in its lifecycle, from production through to washing at home? And with Nudie, if your jeans finally give into wear and tear, you can have them patched up at one of the brand's stores. Cheers Nudie!

It takes confidence (and good taste) to make a classic, minimalist look stand out. The key is to choose items made with the best yarn, cotton or wool, and then cut by the brands you trust. That's true luxury to me.

Ben Hurren, Men's Designer & Formal Buyer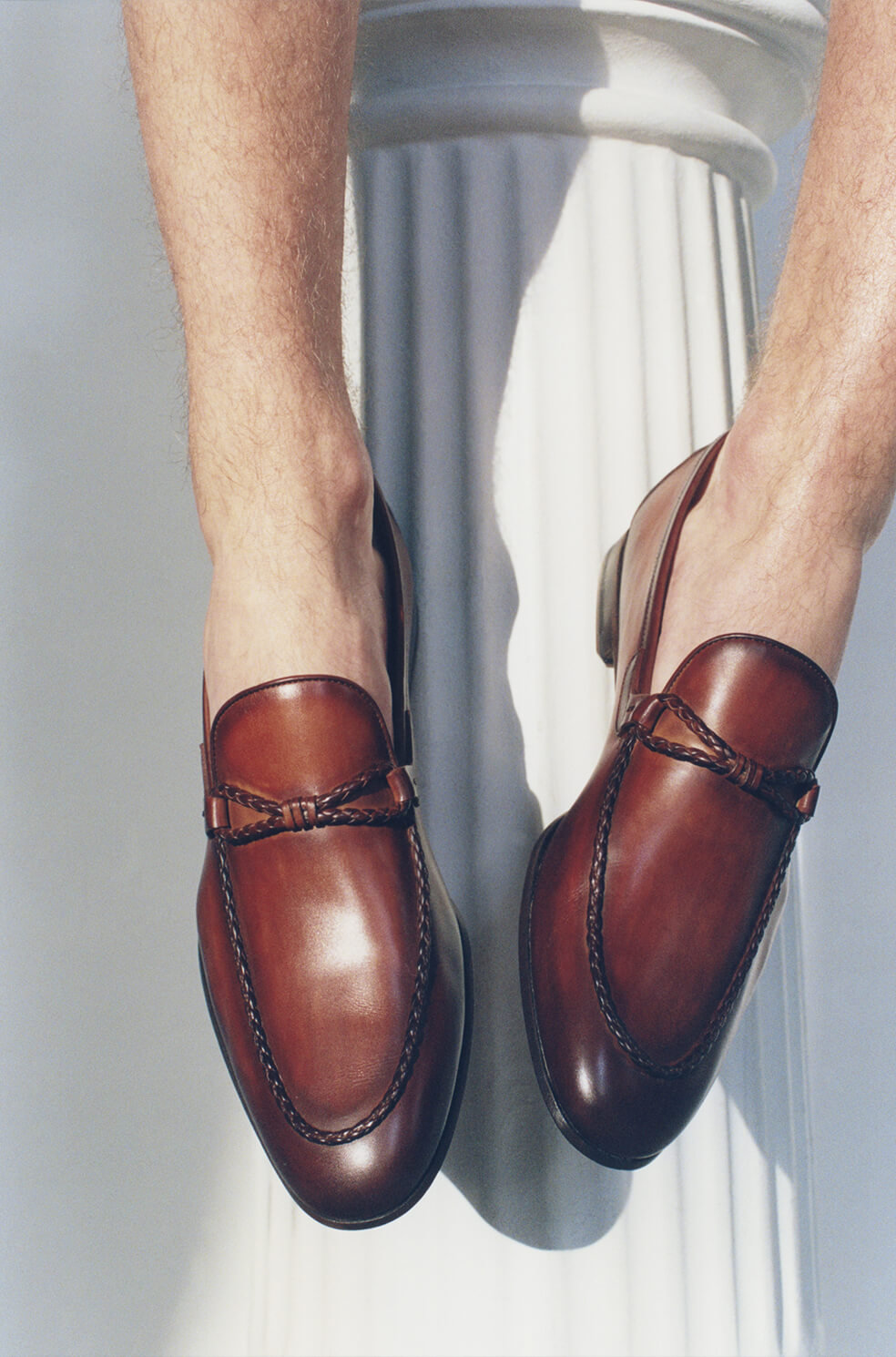 From the UK's renowned shoe industry in Northampton (both Church's and Crockett & Jones's shoes are handcrafted there) to the shoemakers in Europe who first set up shop hundreds of years ago, head to the heritage brands if you want shoes that shine with craft and tradition. The pictured pair by Magnanni are a case in point: founded in La Mancha, Spain, Magnanni tells a story of skills handed down through the generations, with amazing hand-painted finishes and hand-stitching on every pair.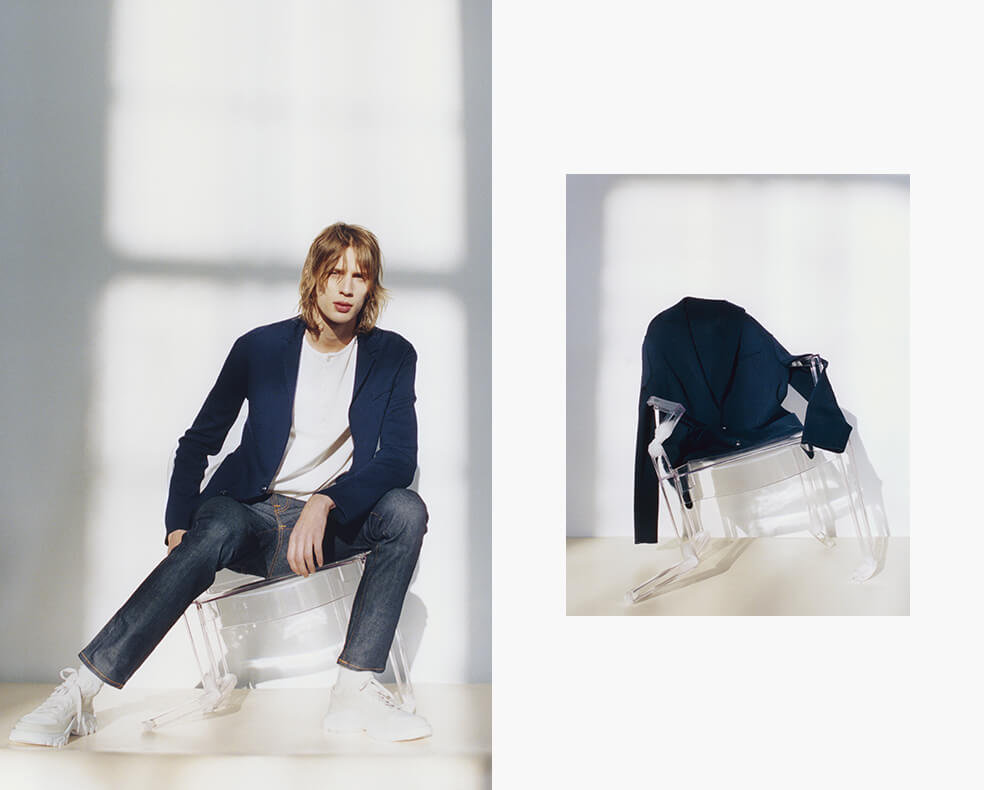 As the lines between formal and casualwear continue to blur (when was the last time you wore a tie?), items that easily cover the occasions of weekend-coffee- stop and blurry-eyed-morning-meeting are essential. Enter the unlined casual blazer – here perfected by Ralph Lauren Purple Label in a slim-cut merino-wool knit. Whether you dress it up with a crisp white shirt or T-shirt, smart chinos or jeans is up to you (or your office's dress code).