Give Me Five:
new style rules for the office
There was a time when workwear just meant a sharply pressed suit, and adding a bit of flair to your office gear meant opting for a spotted tie. Granted, for some of us, the old rules still apply; but much like the fax machine, it's all starting to feel a bit retro – especially since 2017 has ushered in a whole in-tray of top-notch office wear that's sure to catch the boss's attention (in a good way, of course). So sit back and slip on your out of office while we show you how dressing for your nine to five needn't feel like hard work at all.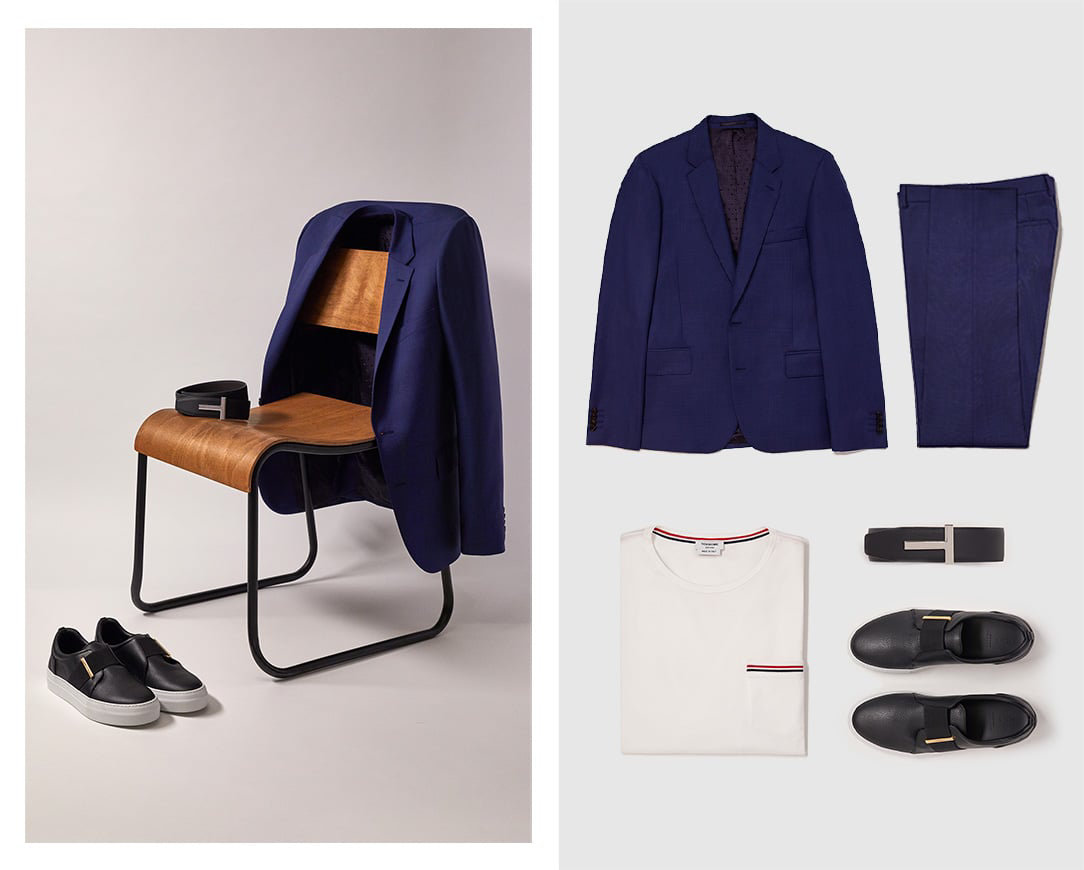 Dress-down Fridays – the definition of a blessing and a curse when it comes to office dressing. On the one hand, yes, it's a joy to leave the shirt and tie hanging in the wardrobe until Monday, but it's also a pain having to actually think about what to put on in the morning (before an XL coffee, at least). So, let's keep it simple: leave the building blocks in place (suit jacket, matching trousers) and swap out the rest for something a bit more relaxed. A long-sleeved Tee is your go-to stand-in for a button-down shirt, and a smart pair of trainers is a much cooler shoe option than your everyday loafers. Crisis averted.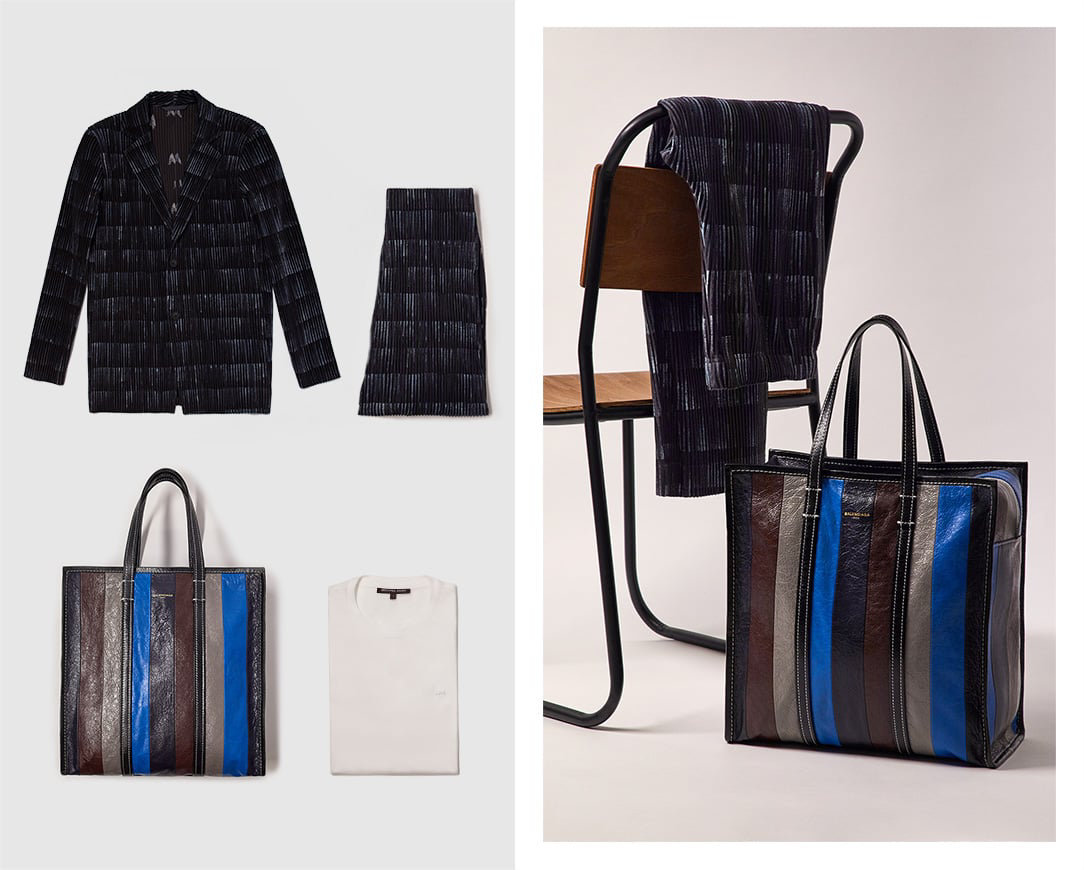 To those on the 99th floor of a super-serious city firm, whose office dress codes are less open to interpretation, there are plenty of luxe formal suits to choose from. For everyone else, it's time to try some new tailoring options that are guaranteed to showcase your fashion nous (if it wasn't already clear to your colleagues, that is). This matching set from Homme Plissé Issey Miyake is unbelievably comfortable (the pleated fabric makes it nice and stretchy), as well as being a fresher-than-fresh take on the suit-and-trousers set. Pair with the new-season Balenciaga shopper tote and know for a fact that the water-cooler chat will be all about your supreme styling skills.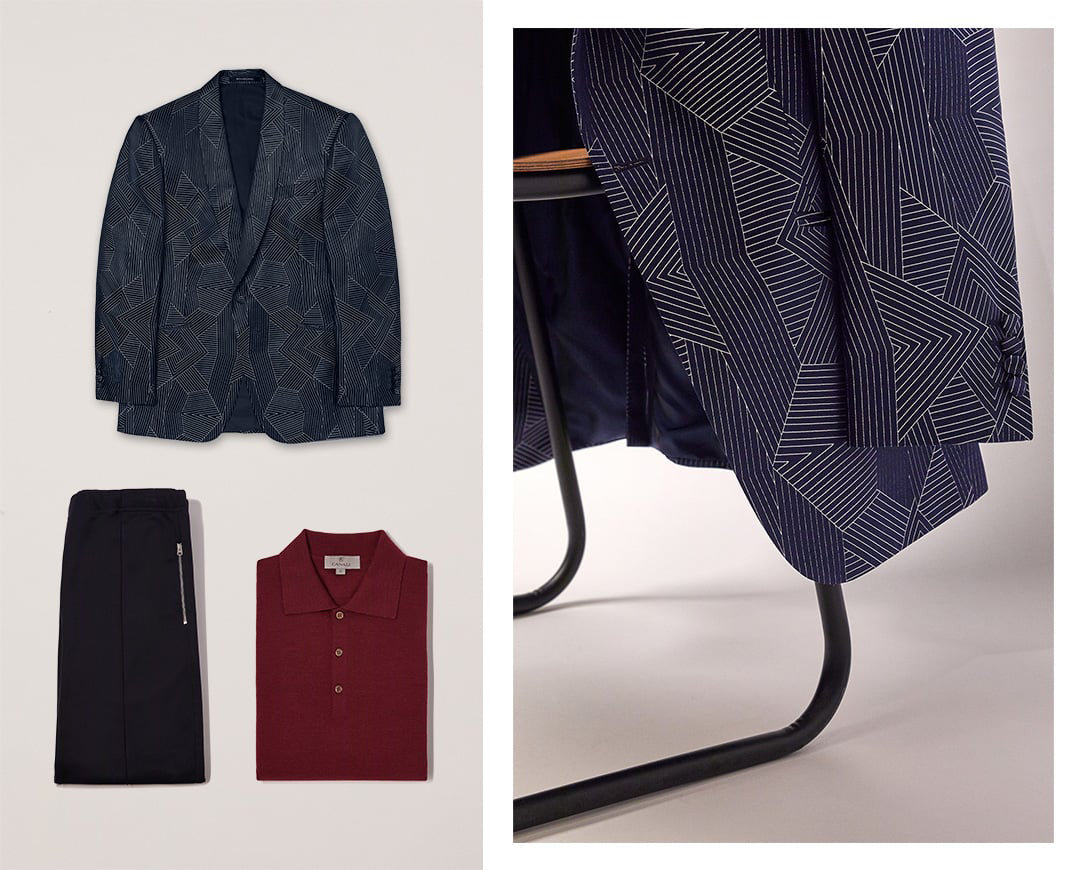 Grey, navy, and more grey: the times may have changed but the uninspiring office colour palette remains the same as ever. Throwing some print into the mix is a truly pain-free way to spice up your work wardrobe, and all without having to go too far from your comfort zone. Take this jacket from Richard James - the cut and shape is classic Savile Row slickness, but the geometric print makes it a whole lot more contemporary. For the print-shy among us, a bold shirt (think parrots at Paul Smith, or feathers at Alexander McQueen) worn underneath a buttoned plain blazer adds some interest to an otherwise nothing-to-see-here suit combo.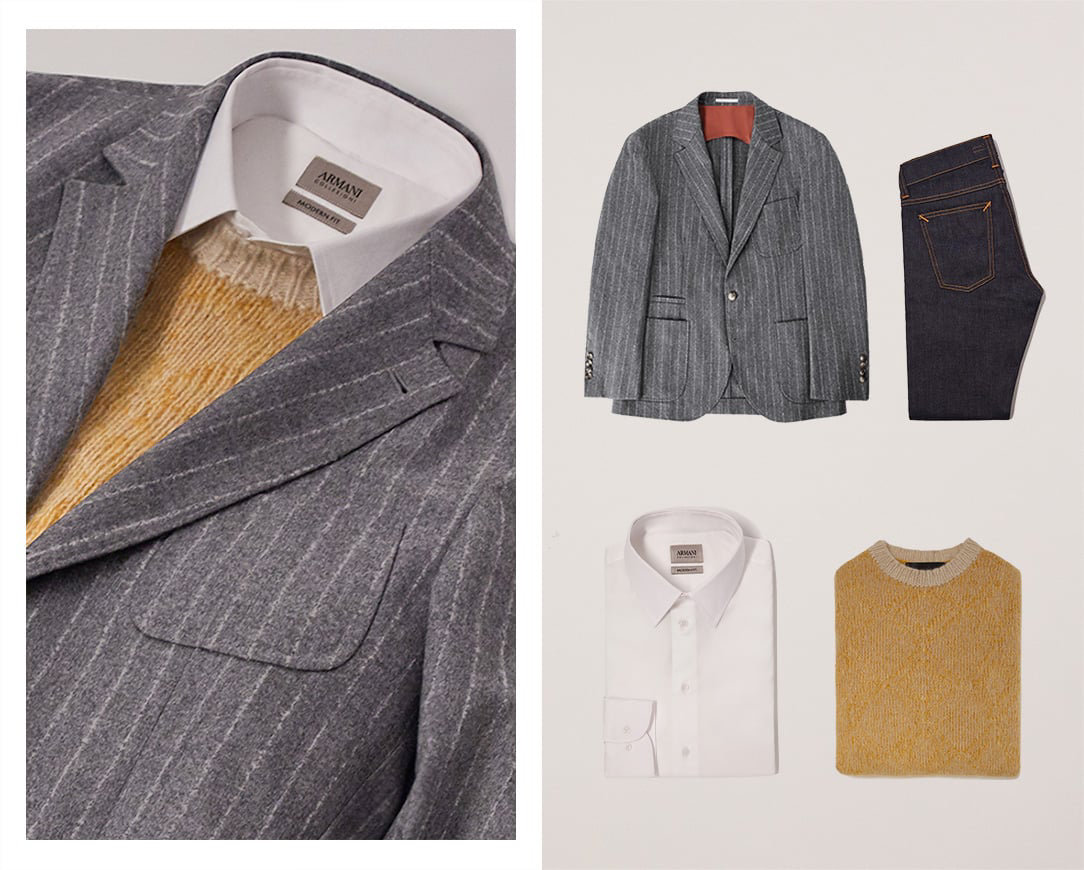 LThe print de rigueur for the hard-working city type, the pinstripe's been going strong since the 19th century, so it's about time we shook it up a bit. Unlike the Wall Street fellas, we're pairing our finely striped jacket with a good-looking knit (ie: no bobbles) and dark jeans for a no-brainer take on smart-casual. Just remember the cardinal rule with pinstripes: make sure it fits like a dream to avoid any 80s throwback moments.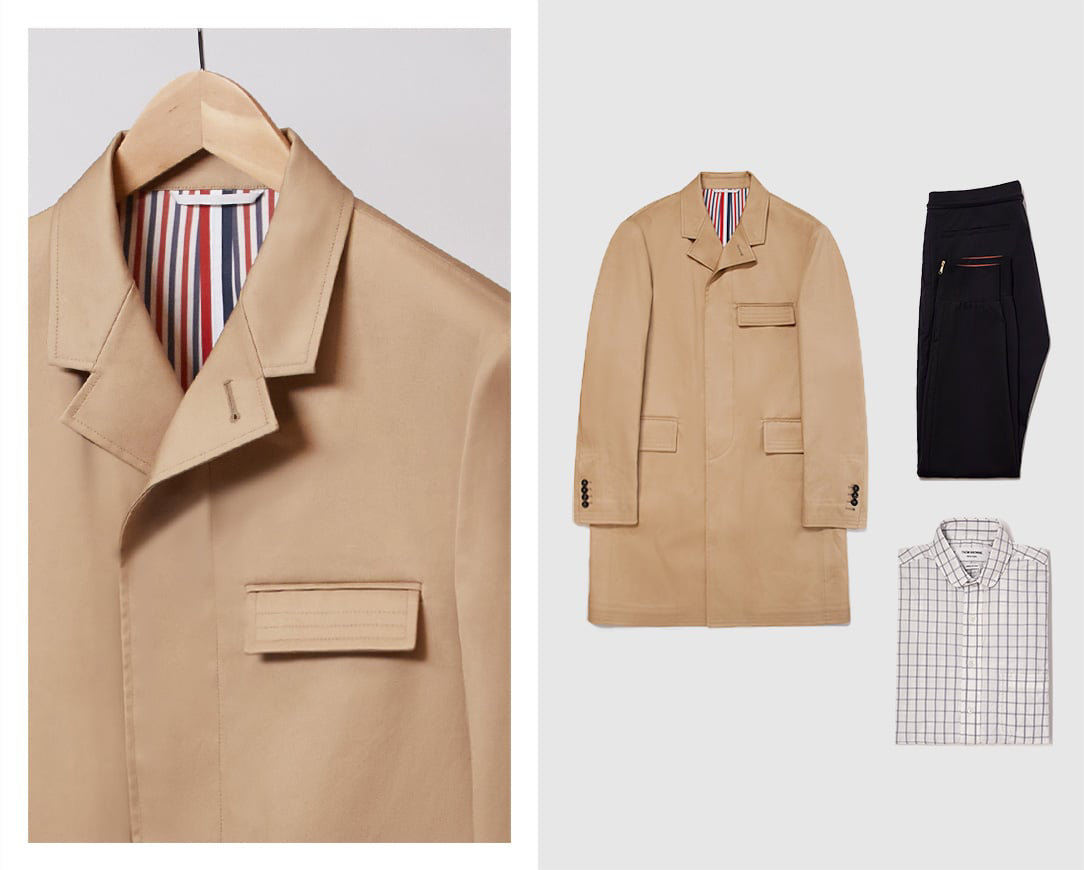 Whether we're dashing across town in the rain to an early meeting, or battling our way through the crowds on our morning commute, we're more aware than ever that good-looking clothes we can actually move in are a must-have for work. For a step above pyjama pants (but still just as comfy), we love these jersey trousers from Stella McCartney. Just throw on a drizzle-friendly trench coat to smarten them up. And the added bonus? With strides as relaxed and loungey as these, you won't need an outfit swap when you get home, which leaves more time to flop on the sofa in front of your favourite box set (Ozark, anyone?).