The Beauty Insider:
winter skincare saviours
In the dead of winter, freezing temperatures, zero sunshine and that pesky office central heating can often all add up to a not-so-happy face. Feel like hibernating till spring? Fear not: these 10 skincare superheroes will restore dry, lacklustre complexions back to their pre-winter best in no time.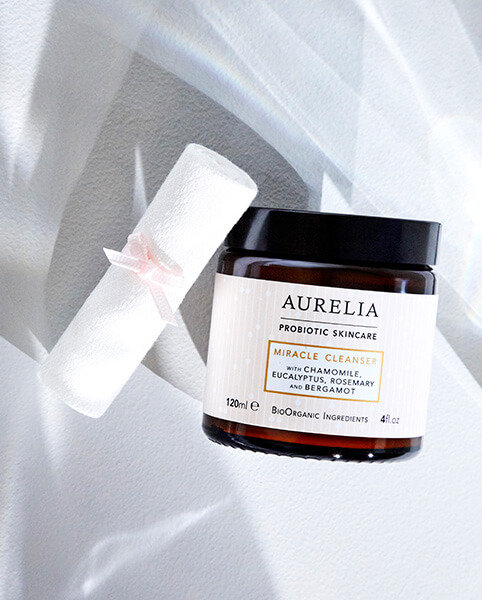 So we all know that great skin starts with a robust cleansing routine, but this can be a tricky feat during the winter months when the skin is super sensitive and prone to dryness. Swapping a foaming cleanser for a creamy one is often all it takes to help the skin adjust to colder, drier weather, and we love Aurelia's Miracle Cleanser. Boasting an über-creamy concoction of chamomile, eucalyptus, rosemary and bergamot essential oils, simply massage the deliciously scented cream into dry skin and remove with a warm flannel to experience its miracle-working ways.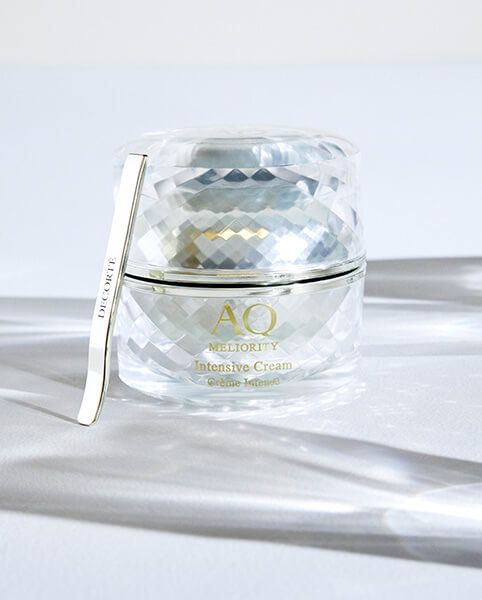 The ultra-rich moisturiser
We know that £950 might seem like an outrageous amount to pay for skincare but if you're willing to splurge, Decorté's AQ Meliority Intensive Cream is the ultimate in luxury TLC. Infused with a unique cocktail of more than 30 active ingredients, this vial of wonder contains a cream that is thick without being heavy and perfect for locking in moisture and keeping the skin protected against winter winds. Plus: the formula doubles up as a great day and night cream, too.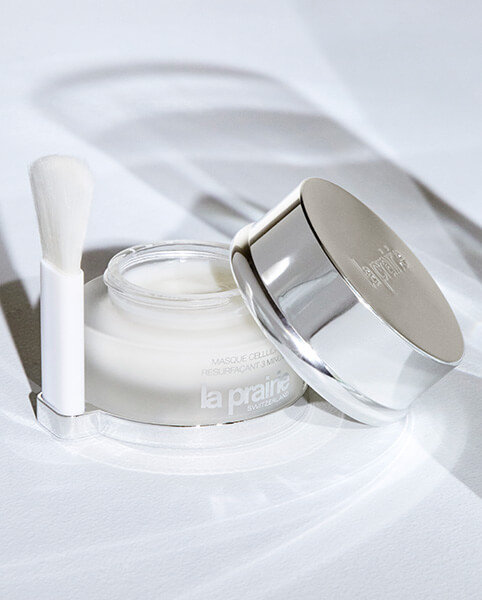 Your eyes aren't playing tricks on you – your skin actually can become duller-looking in the winter months. Why? Well, not only does dry skin look less radiant than hydrated skin, but that dryness can also lead to an excessive build-up of dead cells on the surface of your skin, making that dullness all the more noticeable. Sigh. To combat this, treat your skin to La Prairie's 3-Minute Peel once a week. Not only does it banish dead winter skin to reveal a radiant and happy complexion, but any products we apply after using it feel like they instantly absorb into the skin. Magic.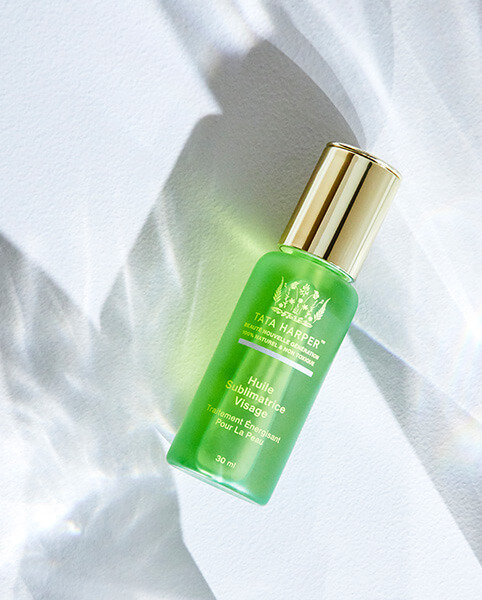 If you ask us, this is a good habit to get into no matter the season but if there's any time to get on board with facial oils, then it's winter, as it's without doubt the best way to inject moisture into your skin instantly. Our favourite? Tata Harper's 100-per-cent natural Beautifying Face Oil. Made from softening jojoba and argan oils, it's light and silky rather than thick and gloopy, meaning dry skin drinks it up within minutes of applying.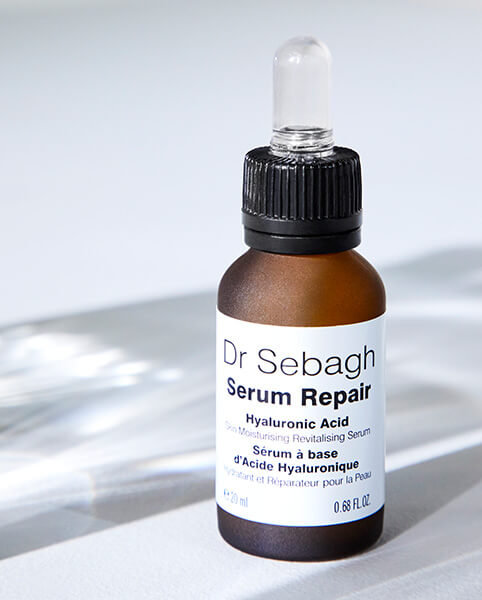 Hydrate with hyaluronic acid
Hyaluronic acid: if you know about this anti-ageing ingredient, you know that it's a must in any skincare routine (despite it's rather scary-sounding name). If you don't, then what you should know is that it's great for a parched winter complexion owing to its ability to hold 1,000 times its weight in moisture. Dr Sebagh's Serum Repair is packed with hyaluronic acid and collagen peptides, so it not only provides an instant boost to your skin's hydration levels, but you should also see an improvement in its texture and elasticity after just one month.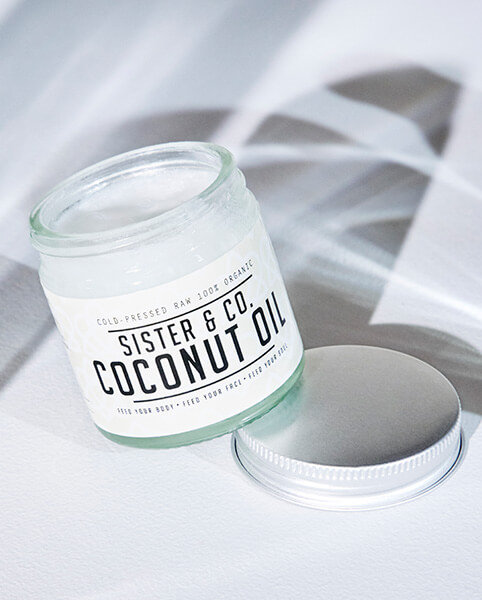 We're big fans of coconut oil whatever the weather, but it's in the dead of winter that we recommend having a pot stashed in your bag, on your bedside table, and a third tucked away in your desk at all times. Whether you prefer to use it as a quick-absorbing all-over moisturiser or on your lips to relieve dryness, coconut oil is a great multi-purpose skincare – and haircare – tool. Yup, you can use it on your locks as well to boost hydration in dry weather.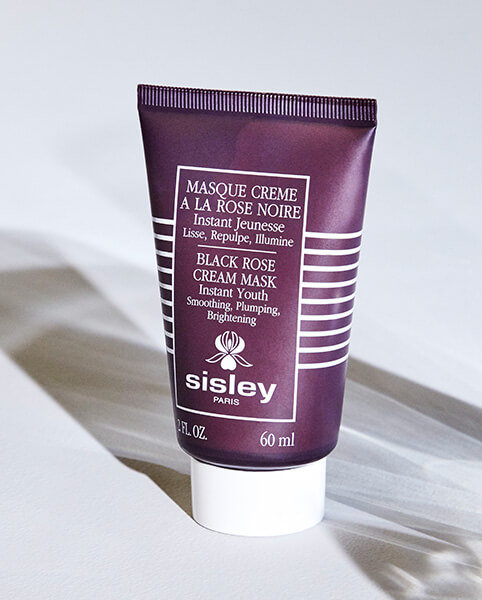 Keeping skin quenched in drying winter weather is important, but using a purifying mask a few times a week will help keep it moisturised too. For seriously stressed skin that needs an instant pick-me-up, reach for Sisley's Black Rose Cream Mask. This rich, creamy mask is loaded with all the antioxidant-rich plumping powers of black rose (and smells incredible, by the way). Apply generously, leave for 10-15 minutes, and then use a muslin cloth and warm water to remove the excess.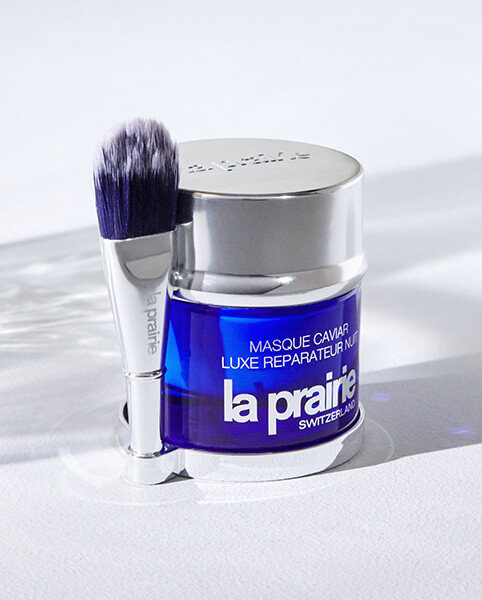 The night mask to nourish
Sleep masks are our latest skincare obsession (and not just because we're such huge fans of sleep). Unlike their clay-based cousins, these supercharged treatments soak into the skin right away, so you can leave them to work their magic while you slumber. Our favourite: La Prairie's Skin Caviar Sleep Mask – not only is it lightweight (so it won't stick to your pillowcase), but it's also loaded with skin-firming caviar extracts and exfoliating papaya enzymes so you wake up to instantly brighter skin. Just dot a generous amount on the cheeks, forehead and chin, then brush over your entire face and leave on overnight.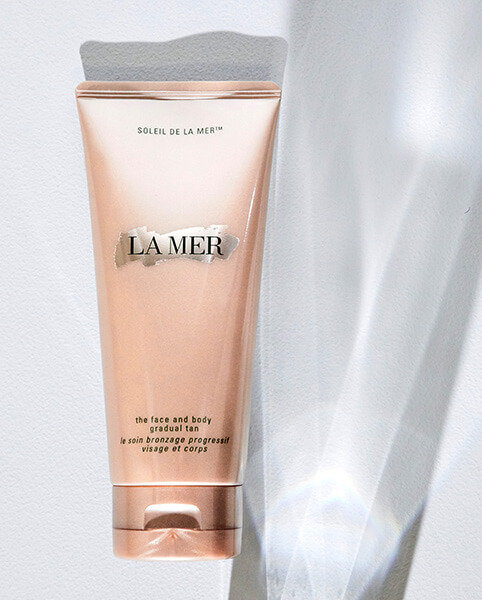 Let's face it: who doesn't want a little golden glow when you're dealing with grey skies and bleak weather? Infused with the brand's famous nutrient-rich Miracle Broth, La Mer's Gradual Tan is the perfect bronzing-hydrating hybrid, and it's also mercifully free from that horrid biscuity fragrance. Win-win.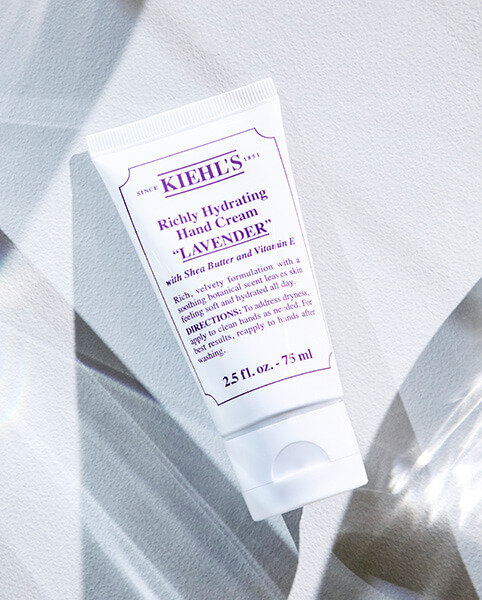 We've talked a lot about complexion, but it's just as important to give your hands the TLC they deserve too. After all, with all that exposure to the elements, they're often the first place to show signs of weathering. Kiehl's Lavendar Richly Hydrating Hand Cream deeply nourishes with shea butter and vitamin E. Bonus: it smells pretty divine, too.