THE BEAUTY INSIDER:
WHEN MUSIC MEETS MAKE-UP
In the spirit of our current Music Matters at Selfridges campaign, in which we're celebrating the transformative power of live music, we look at 10 of the most influential make-up moments in music and tell you how to recreate the iconic looks.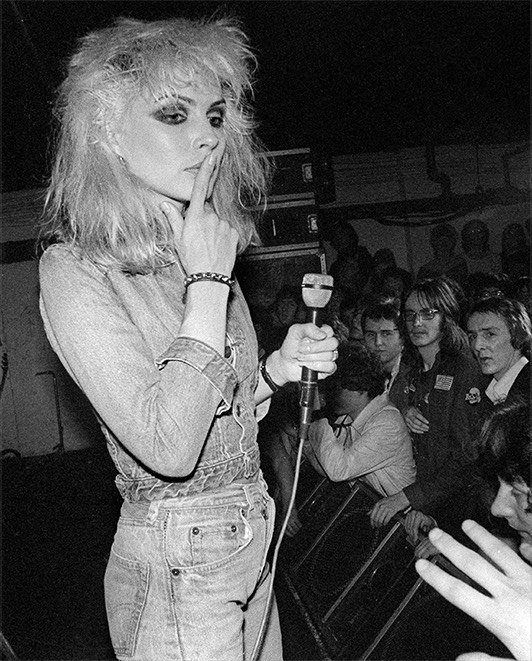 Debbie Harry - the smokey eye
Who: With her platinum-blonde hair, razor-sharp cheekbones and trademark smokey eye, Blondie's frontwoman, Debbie Harry, was the first fierce woman in punk rock.
How: Dust a dark eyeshadow (black, grey or even a purpleish-burgundy) all over your lid with an eyeshadow brush, bringing it below the outer corner of your eye for a true smoulder.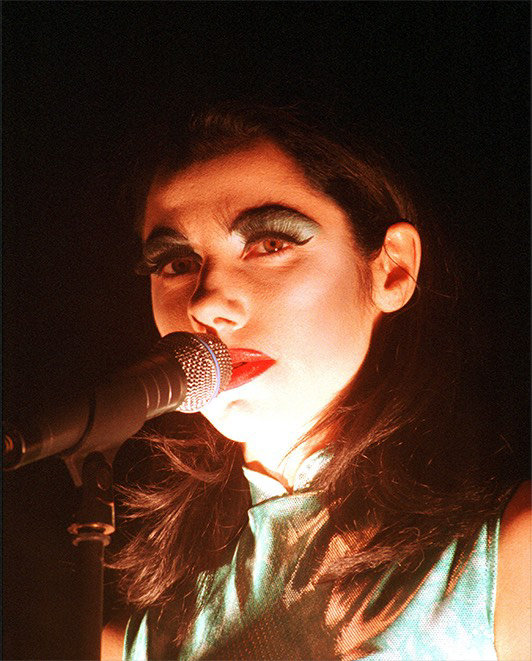 PJ Harvey - the eye flick
Who: Famed for her feline flicks, heavy eyebrows and animated red smile, not only does PJ Harvey release album after album of staggering tunes (she's the only artist to ever win the Mercury Prize twice - in 2001 and 2011), but her on-stage beauty looks thrill and evolve as much as her music.
How: For a winning winged look, take a liner and trace the upper lash line, thickening the line as you reach the outer end of the eye. Then simply run it along your lower lash line, stopping a little before you reach the end of the top line.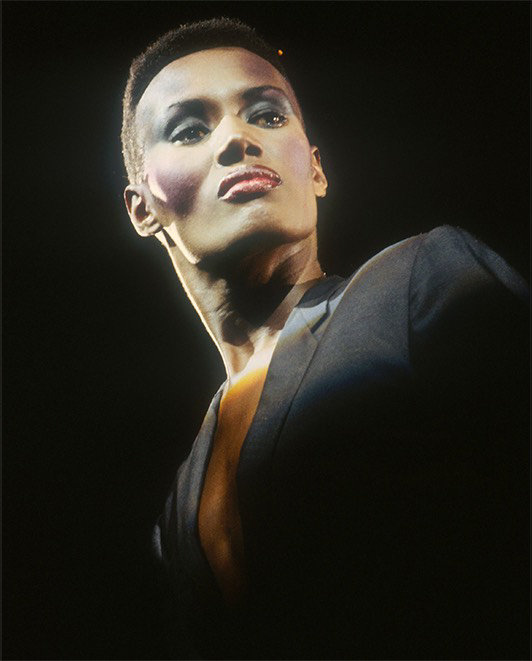 Grace Jones - the red lip
Who: More than just providing the world with four decades of phenomenal hits ('Slave to the Rhythm' and 'My Jamaican Guy' will always get us on our feet), Grace Jones also birthed an era of androgynous glam characterised by a bold red lip, intensely contoured cheekbones and a geometric flat top.
How: Don't be afraid of donning a red lip. The key is to work in short strokes, being careful not to draw too close to the edges. You can use lip liner if you like, but going sans liner makes the look feel more modern.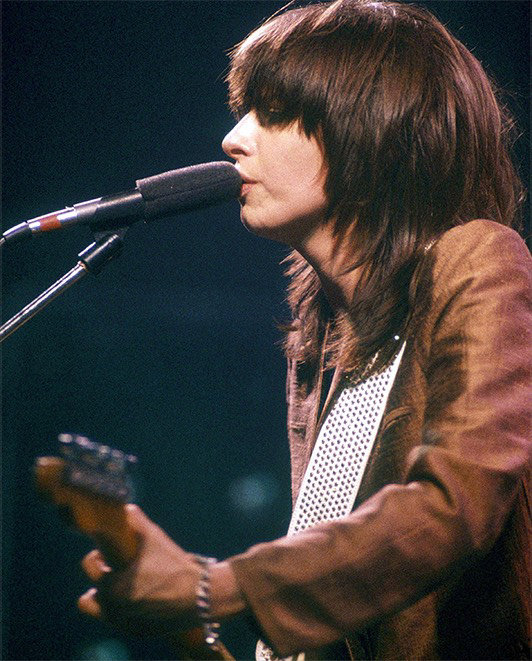 Chrissie Hynde - heavy bangs
Who: A fringe so long it impairs your vision? Chrissie Hynde rocked it as have many a copy cat since. However, unlike the more bohemian-style fringes of the 1970s, Chrissie's was about embracing her hair's wild texture. The result is very punk rock and just the right amount of subversive.
How: Using a soft mousse will add sheen and texture to your locks, while applying a spray (Bumble and Bumble's Surf Spray is our favourite) will keep the style coolly dishevelled without seeming sloppy.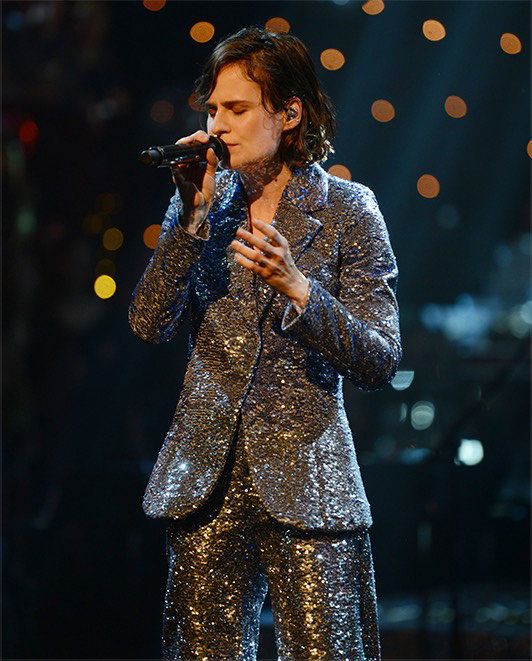 Christine and The Queens - no make-up make-up
Who: Héloïse Letissier, the Christine and The Queens frontwoman famed for her empowering, self-assured anthems (like 'Tilted' and her 2016 self-titled hit 'Christine') and an enviable dewy, natural glow.
How: Simplicity is key. Start with a hydrating, barely there base, add a blendable blush or cheek tint, and top off with a nude lip and eye make-up. Voilà!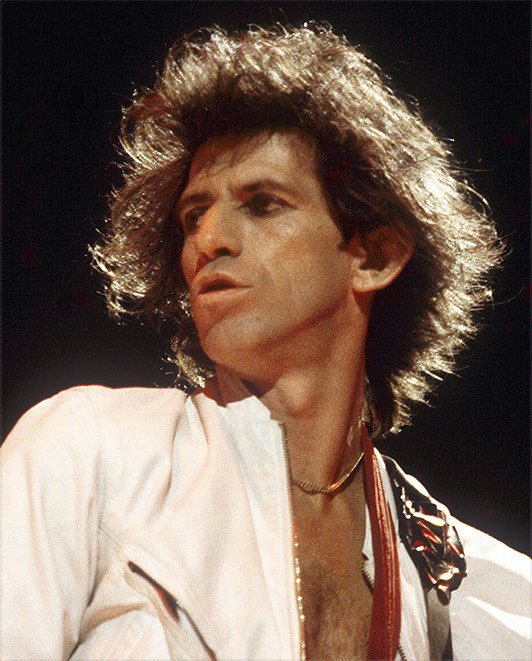 Keith Richards - smudged kohl eyes
Who: The Rolling Stone may have only worked the look in the late 60s and early 70s, but he definitely knew his way around a smokey eye - making it one of our top music-meets-make-up moments of all time.
How: Using a fine black kohl pencil (NYX's Two Timer dual-ended eyeliner is our favourite), apply on the bottom inside of the eye and repeat on the top lid. Then gently smudge with your fingertips to recreate the rocker's nonchalant 'I couldn't care less' vibe.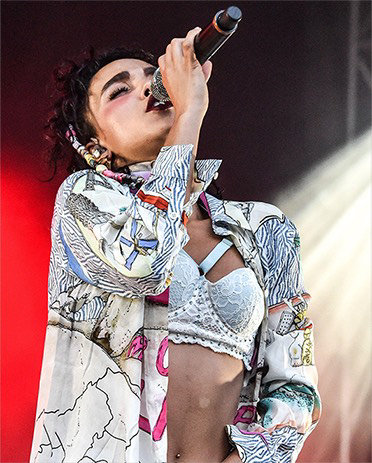 Who: We do love a bold brow (who doesn't?), so naturally we're in awe of the full-browed look British singer-songwriter FKA Twigs has been sporting since she burst onto the music scene in 2013.
How: The general rule of thumb is to choose a pencil no more than two shades lighter or darker than your natural hair colour. Or if you're afraid of creating an overly stencilled effect, take baby steps with a tinted brow gel.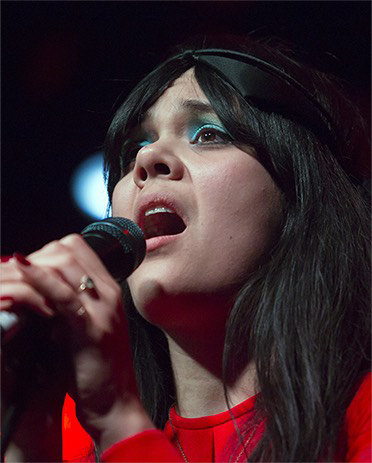 Bat For Lashes - a bold eye
Who: Natasha Khan, the one-woman indie-pop vehicle better known as Bat For Lashes, with a fearless ability to rock a bold turquoise eye.
How: Use a soft make-up brush to gently sweep a teal shadow over your eyelid, keeping the colour away from the crease of your eye.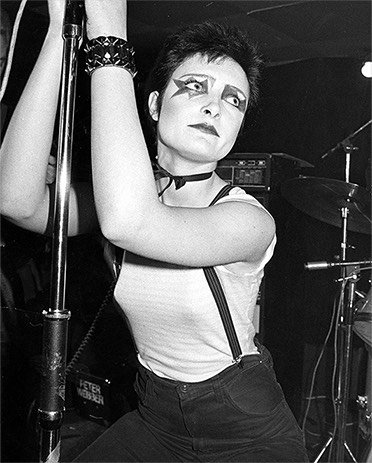 Who: As the frontwoman of legendary goth-pop band Siouxsie and the Banshees, Siouxsie Sioux's signature make-up look was daring to say the least (we're talking out-there eyes, strong cheeks and bold lips), but one that was widely copied by her adoring fans through the 80s and beyond.
How: More is more when it comes to a truly punk influence - no barely there make-up this time. Want something a little subtler? Simply add a hint of liner to your lower lashline for a refined twist on a punky eye.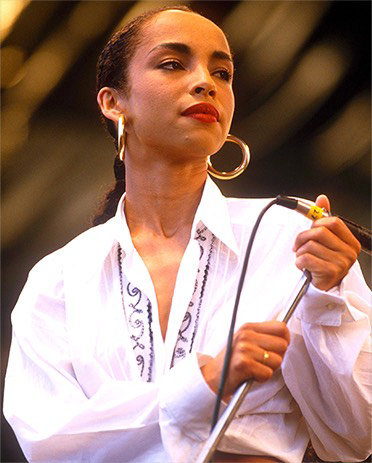 Who: Trends come and go, but if there's one thing we're all in pursuit of when it comes to beauty, it's flawless skin. Cue Sade (the enigmatic singer-songwriter, prolific in the 80s) and her radiant, dewy complexion. Sigh.
How: Face highlighters and serums are the perfect way to add radiance to your complexion. Use along the cheekbones and décolletage with a light layer of BB cream, or mix into your favourite foundation to create a softer formula for summer.