The Beauty Insider:
the 2017 Selfridges Beauty Awards
The ballots are closed, the votes have been counted and the results are in. These are the Selfridges Beauty Buyers' top beauty products of 2017. Drumroll, please…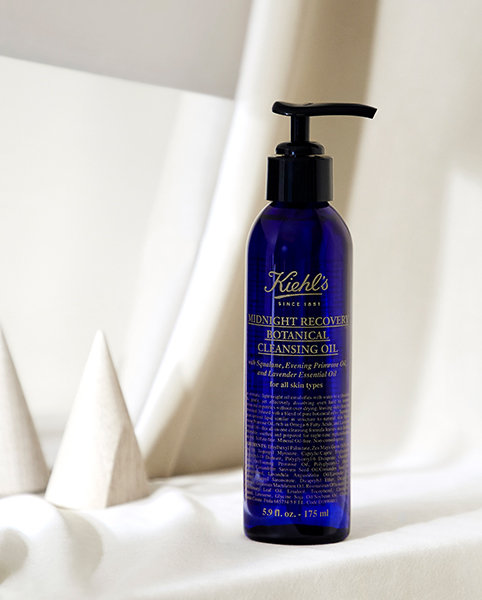 The rise of Korean beauty has brought with it a wave of changes to our skincare routine, but perhaps the most life-changing is double-cleansing. Our buyers said their skin massively improved (by 98 per cent, to be precise) with this thorough cleansing technique and shuddered to think how much make-up was left in their pores before they started doing it. Their top pick? This oil-based Midnight Recovery Cleanser from Kiehl's – not only does it melt away every scrap of make-up, but it's also gentle enough to use on the eyes.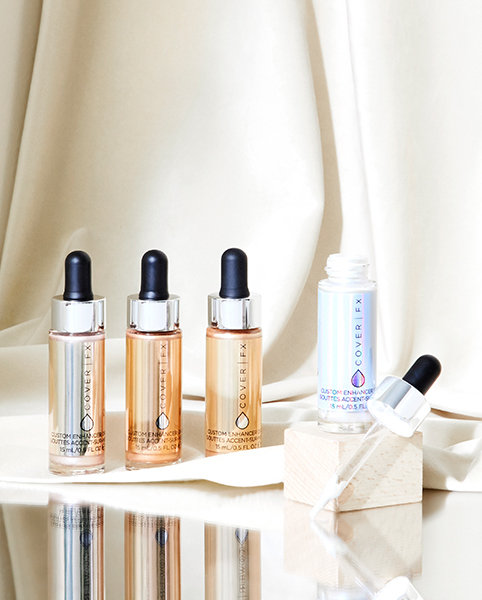 2017 was the year we all longed for a natural, dewy glow (if only to help put a brave face on the year's most extraordinary world events), and the launch of these pure-pigment bronzing drops from Cover FX was game-changing. Use alone for a light strobing effect, mix one-to-two drops with your favourite serum for a sheer, radiant finish, or add four drops to a rich face cream for those days when you need full-on glow.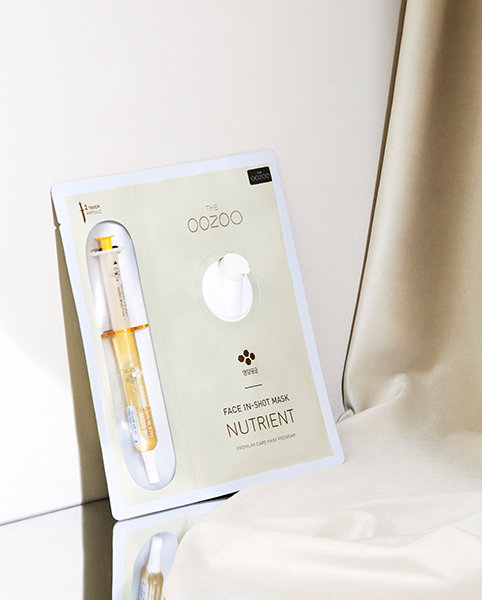 The Ozoo – Face In-Shot Mask (back soon)
It's no secret that here at Selfridges we love face masks. It doesn't matter whether they are sheet masks or clay masks – we're game to try them all. And it's this Face In-Shot Mask from The Ozoo that won the buyers' vote. Yet another innovation hailing from Korea, it might look a little terrifying at first glance, but the syringe actually preserves the freshness of the active ingredients in the serum. Genius.
Put simply: Giorgio Armani's Power Fabric foundation is brilliant. Firstly, it delivers on its full-coverage promise, covering all discolouration and unevenness with ease. Secondly, it blends like a dream with zero streaking or caking, and thirdly, it has exceptional staying power, no bathroom touch-ups required. Oh, and it also comes in 15 different shades so it's suitable for all skin types and tones. A well-deserved winner.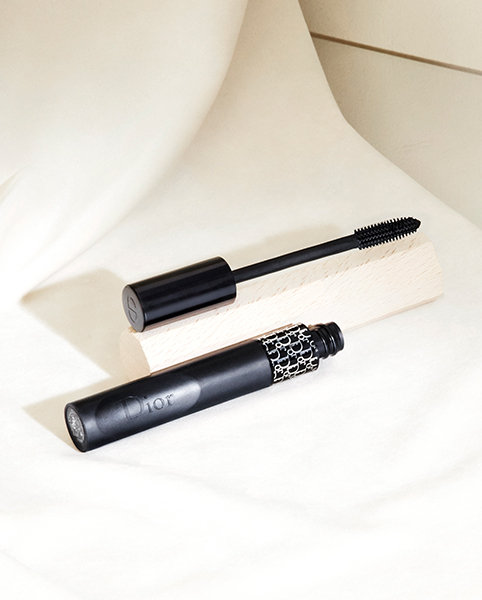 Our buyers have tried their fair share of mascaras this year, with formulas that promise to volumise, darken, lengthen, define and curl, but Dior has taken mascara design to a whole other level with its Diorshow Pump 'N' Volume iteration. Boasting a malleable tube to soften and warm up the mascara before you apply it, a simple squeeze and sweep delivers clump-free, intense volume that rivals false lashes.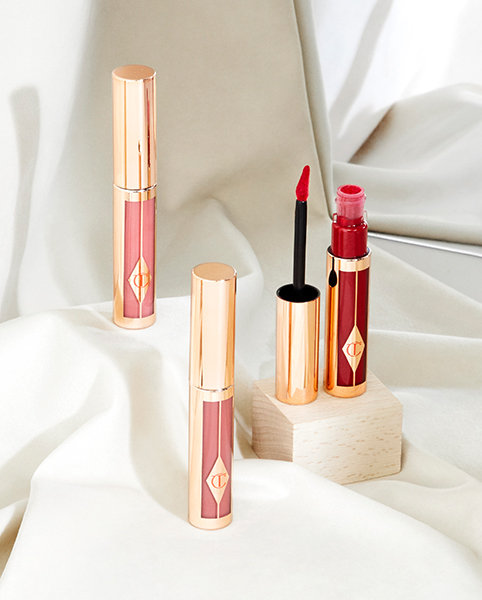 Non-sticky, non-gloopy and full of pigment (just look at Screen Siren, a striking ruby red), Charlotte Tilbury's Hollywood Lips are so smooth you'll forget they're on and they last for hours. Enough said.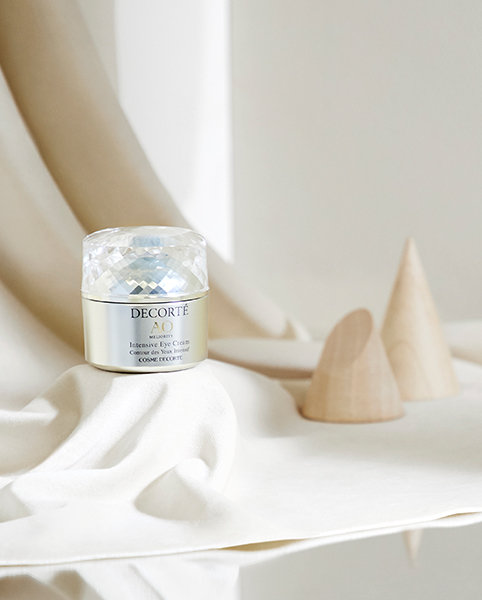 Decorté is our buyers' go-to for serious skincare (well, if it's good enough for brand ambassador Kate Moss…), and this Intensive Eye Cream is a pot of pure magic. Whether it's the sheen (silvery and light) or the texture (smooth and balmy), all we know is we cry especially hard when we reach the bottom of it.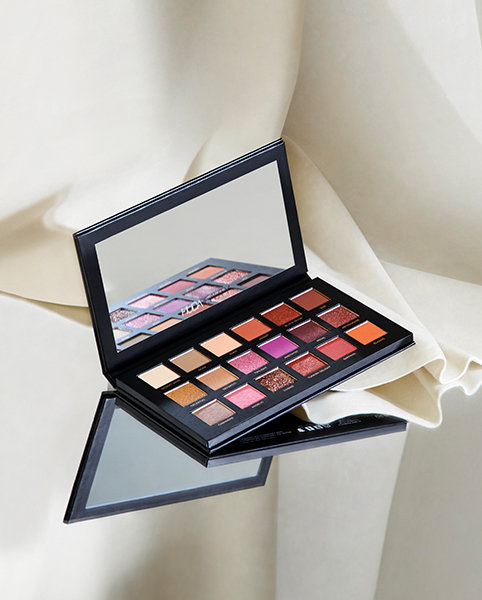 Huda Beauty's Desert Dusk palette sent make-up fanatics (us included) into meltdown when it launched in September – and, yup, our buyers can confirm it lives up to the hype. Clinching the top spot for its spectrum of shade and texture, they love how it serves up warm, wearable neutrals as well as punchy pinks and purples. After all, life's too short not to try a new eye look!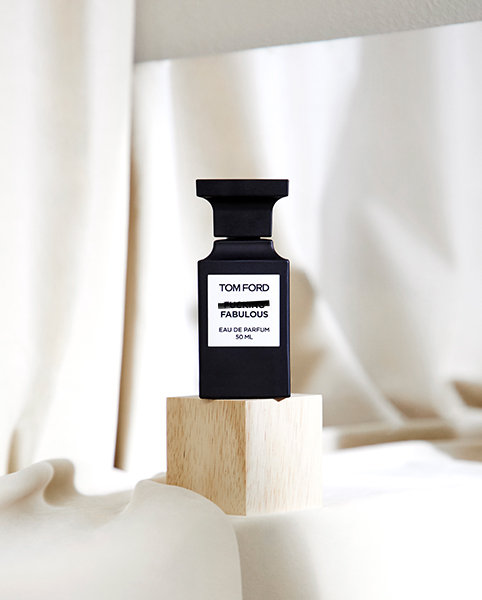 Tom Ford sure knows how to make a winning fragrance and his latest launch, the memorably named 'F*cking Fabulous', is no exception. With notes of almond oil, tonka bean, cashmere and leather, not only is it pretty addictive but it will leave you smelling…well, just as the name suggests.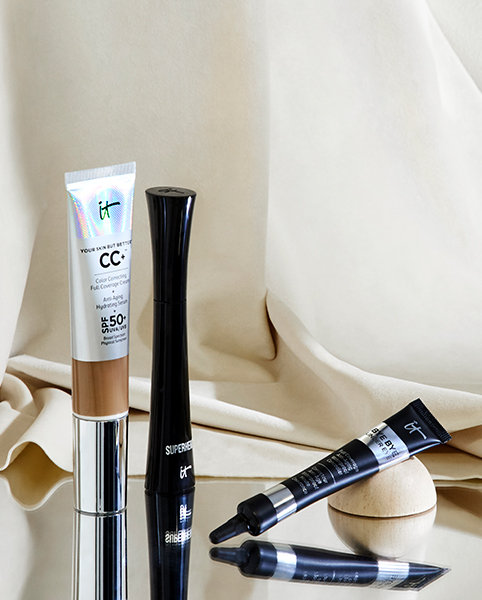 The make-up equivalent of an Instagram filter, every product in the It Cosmetics range has been specifically formulated with the help of dermatologists in a bid to target those niggling beauty problems not addressed by other products. Our buyers' favourite product? The brand's bestselling CC Cream. Not only is it smooth, creamy and super blendable, but it's also enriched with vitamins A, B and C and protects your skin with SPF50+.