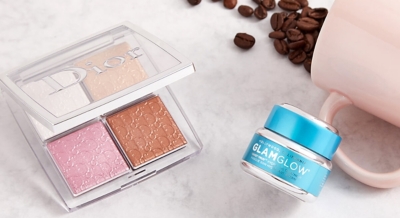 The Beauty Insider
Six ways to look like a morning person

We all know a morning person. That person who rises and literally shines the minute the alarm goes off in the morning with their bright eyes and impossibly glowy complexion. Sigh. Instead of hopelessly wishing one day it might just rub off on us, we're taking matters into our own hands. We've asked six beauty experts to reveal the genius ways they make themselves look like a morning person (even if they're not).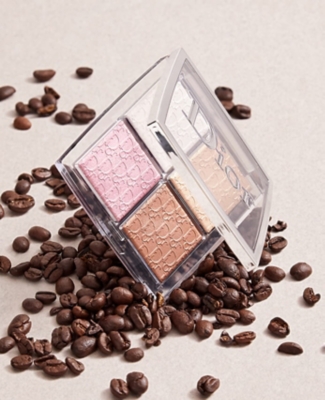 Secret weapon: pearlescent highlighter
Says: Sarah Jossel – Beauty Director, The Sunday Times Style
"This mother-of-pearl quad is my secret weapon for an all-over glowy-skin finish. I like to swirl a brush across the four shades and dust it lightly along my cheekbones, sweeping the excess onto my eyelids. A good tip is to use the pearlescent pink pigment on the tops of cheeks to perk up a tired complexion. If you think highlighter is all glitter and sparkle, this will make you think otherwise."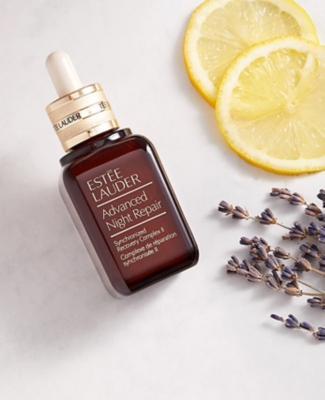 Secret weapon: serum as make-up
Says: Violette – Estée Lauder Global Beauty Director
"I love the Estée Lauder Advanced Night Repair serum because it doubles as both make-up and skincare. I like to use it as a highlighter right on the tops of my cheekbones, on top of my make-up. Skin is not supposed to have a metallic texture, so often highlighters can look unnatural. But when you apply this serum on top of the highlight zone of your face, it looks like your skin is really naturally glowing."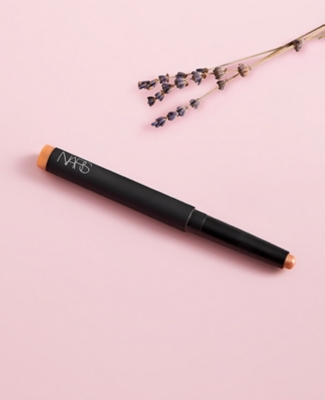 Secret weapon: super shimmer stick
Says: Sophie Beresiner – ELLE Beauty Director
"The warm tone and gentle shimmer of NARS' velvet shadow stick can make me look wide awake and glowing, depending on where I put it. The inner corners of the eye are always a good place to start, as well as 'spotlighting' the very middle of my eyelid (close eyes and apply over where your iris would be), buffing into the skin with the warmth of your finger. My final and best tip: add a tiny bit under the middle of your bottom lashes. It's the ultimate dewy finish, and the light-catching shimmer means it opens your eyes up. Too much can look like you've been crying, so go gently – but as with anything, practice makes perfect."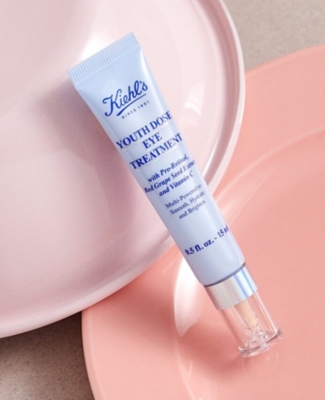 Secret weapon: illuminating eye cream
Says: Melissa McGinnis – Selfridges Beauty Buying Manager
"Kiehl's new Youth Dose Eye Treatment is my miracle fix for dull, sleep-deprived skin. Formulated to be light and creamy in texture, it's naturally tinted with red Grapeseed Extract and brightening mica to illuminate the eye area for an instant brighter, well-rested, morning-person look. Plus, it also contains Pro Retinol, a known and trusted anti-ageing ingredient, which over time reduces the look of fine lines, puffiness and dark circles."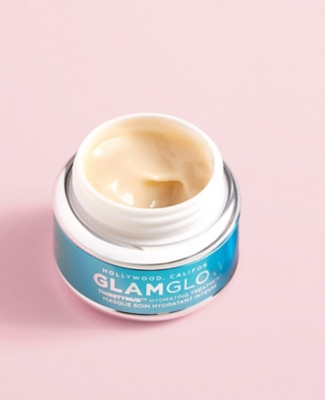 Secret weapon: mask moisture injection
Says: Grace Timothy – Beauty Writer and Author
"GlamGlow Thirsty Mud: smells like a holiday, works like a charm! I find a proper dose of moisture is the secret to a morning glow, but 10-20 minutes with this mask on first thing means I can then wear a light moisturiser that doesn't slip and slide under my make-up. I usually wash my face, pop it on and get on with my daughter's morning routine while it does its thing. My skin feels softer, smoother and lulled into thinking it's had a good eight-hour sleep!"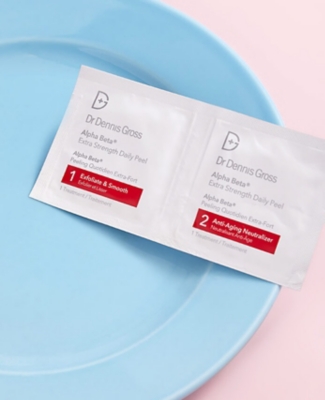 Secret weapon: wonder wipes
Says: Fleur de Force – Beauty Blogger
"I love these individually wrapped two-step acid-based exfoliating wipes from Dr Dennis Gross. They are gentle enough to use daily, but I save them for when my skin really needs a boost and use them for five consecutive days. The result is smoother, brighter, clearer skin – the perfect way to fake looking well-rested!"
Our top three tips to ensure the dream eight hours' sleep

1. Slather on an overnight skin booster

Packed full of all skin-loving ingredients, Sarah Chapman's soothing Skinesis booster gently exfoliates your skin while you sleep, reducing the appearance of pores and blemishes, and leaving your skin feeling soft and smooth.

2. Reach for a soothing pillow spray

Just a few spritz of this hypnotic Deep Sleep Pillow Spray will have you drifting off in no time, thanks to its calming blend of lavender, camomile and patchouli.
3. De-puff your peepers with a silk eye mask

Made from 100 per cent pure mulberry silk, Slip's eye mask will completely change how you sleep. If you're a light sleeper, with a sensitivity to light, slip it on and say goodbye to puffy eyes.