The Beauty Insider:
6 simple beauty swaps to help save the planet
Here at Selfridges, we're passionate about doing our bit to protect the planet (read more about that here) – and beauty is no exception. At the end of 2016, we removed all beauty products containing microbeads ahead of the national ban, in a bid to turn the tide on plastic pollution in our oceans. Yet sometimes, it's the regular, day-to-day things that can help build on the big steps. Here are six simple sustainable beauty swaps we're making in a bid to clean up our daily routine.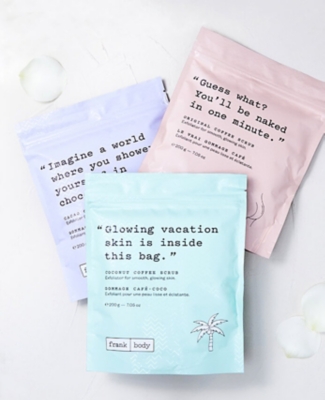 Out: Microbeads
In: All-natural exfoliators
The beauty industry has come under fire in recent years for its use of microbeads (aka those little plastic pellets found in scrubs and exfoliators that don't dissolve). So we were the first to do a high five when, earlier this year, they were finally banned in the UK. There are plenty of products that use safe and natural ingredients to work their skin-smoothing magic in place of plastic. Our favourite: Frank Body scrubs, they keep you smooth all over – thanks to their mix of exfoliating coffee grounds and smoothing olive oil – while also giving you an instant jolt of energy thanks to their extraordinary coffee scent.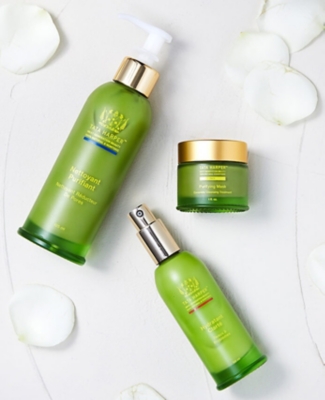 Out: Unnecessary plastic packaging
In: Recyclable glass jars and bottles
"Beauty products should contribute to your health, not compromise it," says skincare brand Tata Harper. That's why they create 100% natural and non-toxic products, housed in recycled glass. Not only that, but any plastic that the brand does use is derived from corn (a renewable alternative to petroleum) and containers are constructed from 100% recycled paper. Even the gilded font is made from soy ink. The result? Clear skin and an even clearer conscience.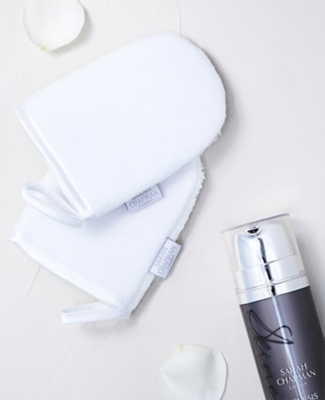 Out: Face wipes
In: Reusable cleansing cloths
Okay, so they may be nifty at removing stubborn make-up late at night, but face wipes also have an impact on the environment. They can take up to 100 years to break down in landfills, which is why environmentally conscious solutions are becoming much more commonplace. Take washable cleansing cloths: they're kinder to your skin, but most importantly, they contain none of the hidden chemicals or plastics often found in wipes. We love Sarah Chapman's clever dual-sided Cleansing Mitts – the easy way to cleanse and exfoliate, thanks to the two layers of cotton (one textured and one gentle).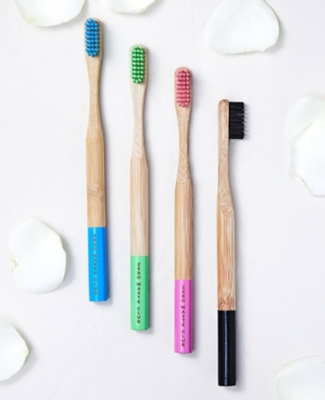 Out: Plastic toothbrushes
In: A biodegradable bamboo one
Similarly, there has been more and more innovation when it comes to recyclable toothbrushes, where the bulk are still made of plastic. Take Zero Waste Club: they have come up trumps with an environmentally friendly alternative – a biodegradable bamboo toothbrush that will decompose within six months. Win.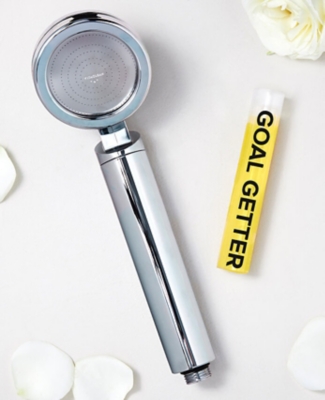 Out: Wasting water
In: Eco shower heads
It's not only in your skincare routine that you can take action – try your shower too. Vita Clean's canny shower head reduces water consumption by 25% each time you shower (did you know that showers account for more than a quarter of the massive nine billion litres of water used by UK households every day?), while also removing the impurities that lead to dull hair and skin. And that's not all. Each shower head also comes complete with a filter packed with vitamins and essential oils to create an almost spa-like experience while you shower. Bliss.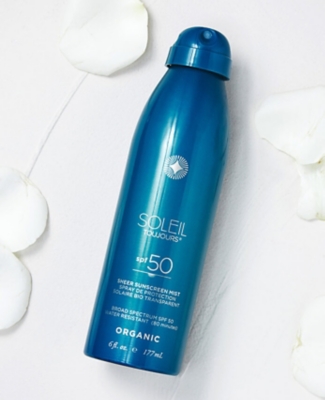 Out: Sunscreens that harm coral reefs
In: Planet-friendly organic ones
For years, we've been told to apply a thick layer of sunscreen to protect against the harmful effects of the sun's UV rays. But every time you take a dip, a proportion of your sunscreen's ingredients can be released into the sea, threatening coral reefs and marine life. Soleil Toujours Organic Sheer Sunscreen contains none of the chemicals most often attributed to coral bleaching (such as oxybenzone and butylparaben), and it's easy to apply, thanks to its lightweight, spray-on formula that feels like silky mist on your skin.