The Beauty Insider:
Dermatologist Dr Dennis Gross shares his anti-ageing eye care secrets

They're one of the most precious parts of the body but do we really know how to take good care of them? As we focus on all things optical in our latest creative campaign, Eye See, we ask New York Dermatologist Dr Dennis Gross (he has his own eponymous line of skincare) for all his secrets on achieving youthful – and bright – eyes. It's time to bid goodbye to those bags.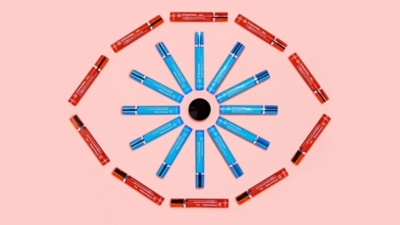 Why should we use an eye cream?
The skin around the eyes is the hardest working part of the face – we blink up to 28,000 times a day – but it is also delicate and under-nourished, and can often show the stresses of ageing and sun damage first. A regular facial moisturiser around the eyes simply won't cut it (you may have issues like dark circles that it won't specifically target) and it can irritate the eye area.
The main goal of an eye cream, aside from brightening the eye area and reducing the look of fine lines, is to deliver the same ingredients you'd use on other parts of the face but in gentler doses that won't irritate the fragile skin and aren't as potent (thinner skin absorbs better than the thicker skin in other areas of the face).
What should we look for in an eye cream?
It can be baffling to know what ingredients you should or shouldn't be applying to such a sensitive area, which is why we asked our expert, Dr Gross.
"Look for an eye cream that focuses on your particular concern. If you have lines, wrinkles or skin laxity, then it's best to use ingredients that stimulate your skin's own collagen fibres. This will also reduce dark circles – as will ingredients that fade pigment (which cause brown discoloration).
"All eye creams should provide deep hydration and can serve as make-up primers. Avoid overly rich eye creams if you start to notice white bumps (called milia), which are blocked oil glands, around the eyes."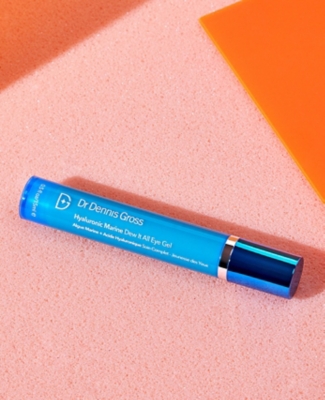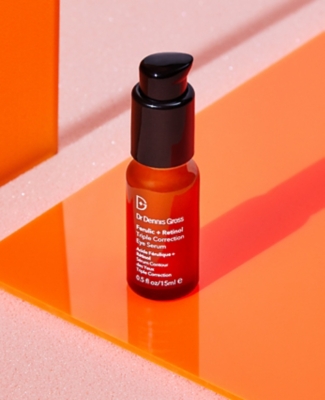 What are the game-changing eye care ingredients?
1. Retinol: the skin rejuvenator
"If your eye area is struggling with loss of elasticity, crêpiness and uneven texture, retinol is the answer," advises Dr Gross. "It's a naturally derived ingredient – a derivative of vitamin A – which means the skin takes to it beautifully, helping smooth wrinkles and lines while increasing moisture and elasticity. It promotes the production of new skin cells, and, when formulated as a gel, can also tighten the upper eyelids.
"Retinol can make the skin more sensitive to sunlight, so look for retinol products with ferulic acid which diminishes irritation and is gentle enough to use morning and night. Always make sure you follow with a moisturiser and sun cream (even in winter)," says Dr Gross.

2. Vitamin C: the brightener

"Along with retinol, vitamin C is one of the few proven anti-ageing skincare ingredients (it encourages collagen production) that gently brightens and smooths your skin, helping treat UV exposure," explains Dr Gross. "It's also an antioxidant, which helps defend the skin against free radical damage caused by the environment."
3. Hyaluronic acid: the power skin-plumper

"If you want skin that's hydrated, plump and glowing, hyaluronic acid will do all that and more, due to its ability to hold 1,000 times its weight in moisture. The skin around the eye doesn't produce natural oils, so the high dosage of hyaluronic acid deeply hydrates."
The best products with these ingredients

How should I apply eye cream?
"You can use most eye creams daily, both morning and night, if your skin can cope with it (vary your usage to see what works for you)," explains Dr Gross. "To apply, simply pat (as opposed to rubbing) the serum gently around the eye area, including the lids, using your pinky finger (it tends to pull the skin less). Start at the inner bridge of your nose, following the line to outer eye area, and finish over the brow bone."
How soon can I expect results?
"You can see results from an eye cream in as little as one use. For anti-aging eye creams, in general, you should start to see results in 10 days. Also avoid staying up late; getting enough sleep is one of the most effective anti-ageing treatments, especially for the eye area.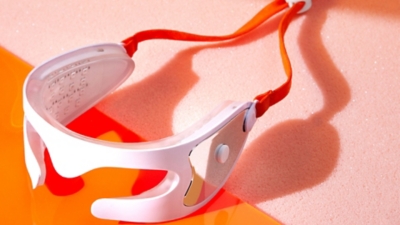 "It sounds obvious but get enough sleep – and avoid too much alcohol and caffeine, which cause the capillaries to leak iron and blood cells in the under-eye area, giving it a dark appearance. And, of course, smoking is always a no."
"What's more, lack of sleep or extreme stress can put your body into flight-or-fight mode, which means your brain, like other vital organs, leaches every single molecule of oxygen it can from the blood, so a darker, more deoxygenated blood flows through our veins to the other areas of the body. This dark blood is most visible in the transparent skin under our eyes and is what causes the appearance of those discoloured rings."

For a more concentrated form of therapy, don't be afraid of light therapy treatment. "LED can reduce fine lines, wrinkles and crow's feet around the eyes, and build up collagen," says Dr Gross. "My light therapy eye device uses 72 LED lights to penetrate the skin to stimulate collagen production. Use for two weeks, three minutes a day, and you'll see noticeable results."