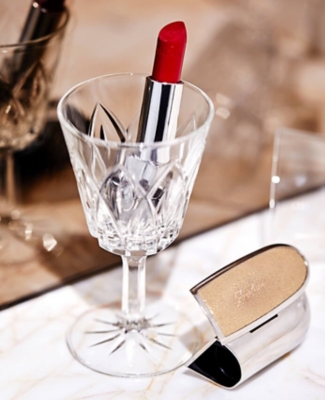 Guerlain Rouge G Case and Refills
I've been so impressed by the work Guerlain is doing on sustainability, and these refillable lipsticks are the most beautiful incarnation of the brand's new environmental policy. The weighty, luxurious cases are real heirloom items, and house interchangeable, richly pigmented lipsticks in a number of finishes, including a lip-conditioning balm. A wonderful gift for anyone who believes luxury shouldn't come at the planet's expense.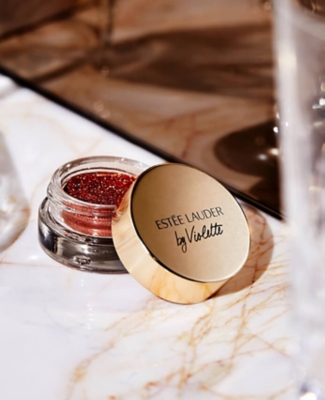 Violette for Estée Lauder Glitter Pot
The ongoing collaboration between international Make-up Artist and Influencer Violette and mighty heritage brand Estée Lauder has delivered some exceptional products so far. This product – a densely packed red 1970s disco-style glitter – is my favourite for party season. I love it dabbed on over a cream eyeshadow and teamed with a beige glossy lip and my Rixo sequined party dress. Super sophisticated.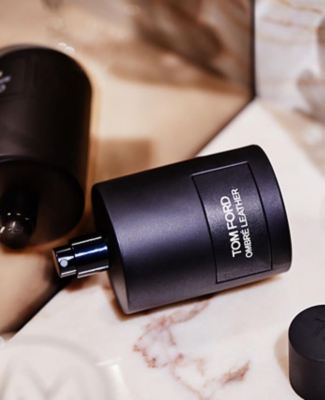 The story goes that Mr Tom Ford, a native Texan, asked his perfumer to create a scent that smelled exactly like his favourite leather cowboy boots. The result is Ombré Leather, a men's fragrance that so exactly and uncannily delivers on the brief, it instantly raises a smile. I've no idea how tough, expensive, box-fresh leather can be so perfectly mimicked in perfume, or how it has been made to smell so very sexy in the process, but I do know that I'm hopelessly addicted. Saddle up.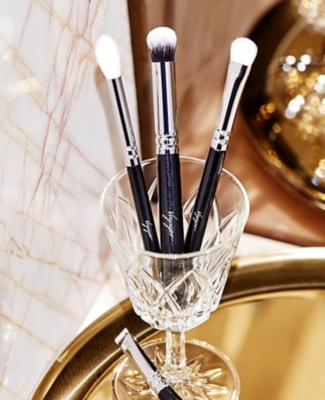 Zoeva Voyager Travel Brush Set
Zoeva brushes are exceptional across the board, but this little set lives permanently in my Burberry backpack for doing my make-up on the move. There are four well-chosen brushes here – two for eye shadow (a colour lay-down brush and an all-important crease brush), one brow (which doubles beautifully as a tightliner for the upper lashline) and a perfect concealer buffer (that also does a great job of blending shadows or touching-up foundation). All are usefully carried in a soft, space-saving and hygienic travel pouch with plenty of extra room for your other short-handled brushes. Mine has been all over the world with me.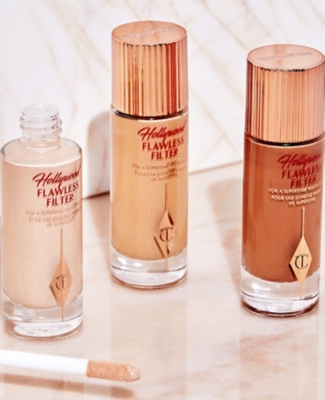 Charlotte Tilbury Hollywood Flawless Filter
I wear this every day of my life. On weekends, I smooth it all over my face and dot on a little concealer for a fresh, pared-down, natural-looking glow. For work events, I apply under my foundation as a brightening, radiant primer. For parties, I pat it over my make-up, wherever I'd like a little glimmer without glitter. It's a genius piece of kit, and suitable for everyone except the very oily. An outstanding product, in an ethnically inclusive shade range and cruelty-free formula, and sold in a recyclable glass bottle. There's literally nothing here not to love.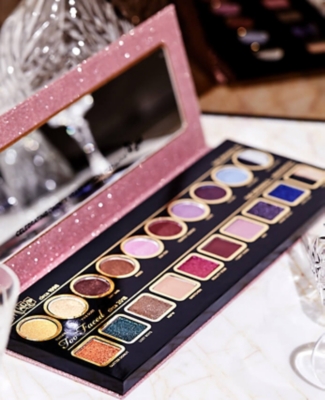 Too Faced Then & Now Palette
I tried to fight it, but Too Faced has won me over. The fun, frivolous and unashamedly OTT brand (celebrating its 20th anniversary with this palette) is undeniably fantastic at eye shadow. These rich, densely pigmented, full-coverage sparkles and glitters apply and blend like a dream, to give a look that's altogether more grown-up and sophisticated than expected – think Studio 54 rather than Disney princess.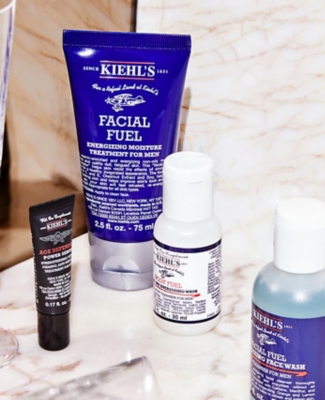 Kiehl's x Andrew Bannecker Man on a Mission set
I've bought many versions of this over the years, and it always goes down a treat with men – young and old. Kiehl's men's skincare is simple, effective, and looks great on the bathroom shelf. Facial Fuel Energizing Moisture Treatment suits everyone and won't irritate sensitive post-shave skin, the Energizing Face Wash is a firm favourite with many men, while the Age Defender Power Serum offers a nice way to upscale their routine to something more serious. And it comes in an airport-friendly clear pouch, too.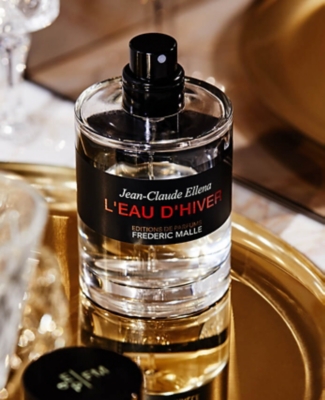 Frederic Malle L'Eau D'Hiver
Perfumes come and go, but this one never leaves my dressing table. L'Eau D'Hiver (which literally translates as Winter Water) is the perfect fragrance for these chillier months. Clear and bright but still soft and mellow, it combines honey, almonds, a little citrus, warm heliotrope and soft, powdery iris. The result is highly sophisticated but comforting and cosy – the scent equivalent of a cashmere blanket on a snowy day.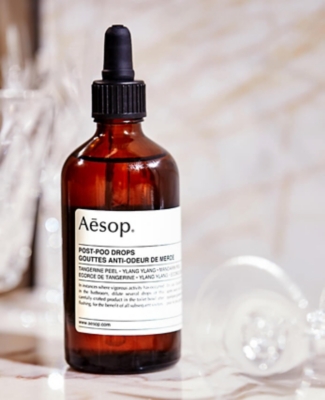 I've bought so many of these over the years. They're a brilliant and original gift for anyone, including the super difficult to buy for, unexpected guests, and the friend who has everything. The chic bottle looks great in every bathroom, the name always raises a laugh, and the product within works beautifully. Just squeeze a few drops of these cleverly blended essential oils into your wash basin, to immediately banish any unwanted bathroom smells without that horrid air freshener fug.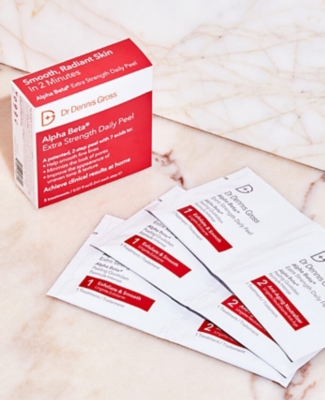 Dr Dennis Gross Peel Pads
I would be lost without these individually wrapped two-phase peel pads for post-cleanse exfoliation. AHAs (alpha hydroxy acids) brighten, even, de-flake and prepare skin for perfectly smooth make-up application, while BHAs (beta hydroxy acids) work on blemishes, blackheads and visible pores. Wipe over tissue one, leave on the face and neck for two minutes, then neutralise and treat with tissue two before applying serum and moisturiser. These are, in my view, the gold standard in at-home peeling. I personally use them every day, but if you're new to alpha and beta hydroxy acids, start by using twice a week and increase as comfortable.