Beauty Insider:
your holiday beauty heroes

Holiday season is (finally) here. Sun, sand and cocktails – my, how we've missed you! But while you're busy packing your bags and telling (literally) anyone who will listen about your getaway plans, don't forget about your holiday beauty kit. From the pre-tan bronzing kit to festival-ready make-up, we'll have you looking tip-top from the moment you step out of that plane, train or automobile.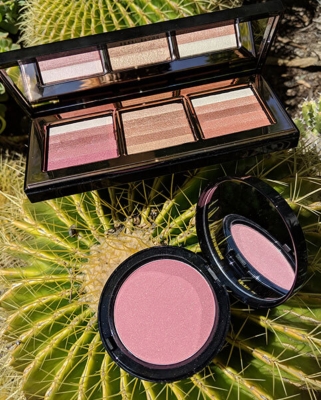 Your one-way ticket to glow
Bronzed-goddess look before you've even left the plane? Yes, please! The secret to this subtle glow is Bobbi Brown's Summer 2018 collection (launching exclusively with us, by the way). Comprising an eyeshadow palette with 15 mix-and-match colours and bronzing compacts in warm, shimmering hues that not only illuminate but lend a healthy summer shine, this collection is your one-way ticket to the perfect day look, at home or on holiday. All aboard!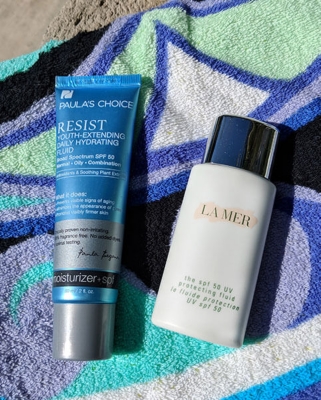 Your knight in a shining bottle
SPF: a no-brainer for hot holidays, right? But UV rays can be damaging anytime of the year, so if you're looking to get the most bang for your buck (in other words, year-round protection) from your holiday moisturiser, then Paula's Choice Resist formula (so lightweight you'll forget you're even wearing it) with SPF 50 is the answer. Packed with plant-based antioxidants that shield from future environmental damage, this magical cream combats anti-ageing while giving everyday protection. And if you're preparing to hit the sunlounger all day, layer on some La Mer SPF 50 UV protection fluid for super-hydrated and soothed skin – plus, no sunburnt holiday Instagrams! Win, win.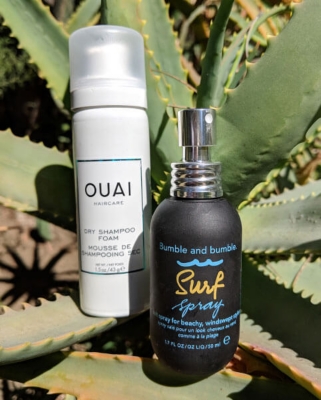 Pre-packing to-do list looming over you? Thanks to those pesky luggage limitations, fitting in your holiday wardrobe and your entire beauty kit can be challenging. So we say: travel size is the new fun size. From Bumble and Bumble's thickening and lifting Surf Spray (non-stop tousled beach hair: need we say more?) to OUAI's Dry Shampoo Foam (no constant hair-washing means more time to relax!), you can now find all your favourite products in adorable travel-friendly sizes. What does this mean? More room for your three (at the very least) daily outfit changes, of course!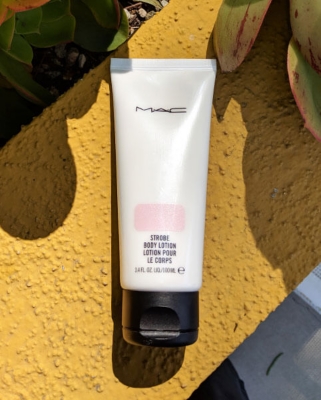 Your radiant skin solution
If you're already a fan of MAC's Strobe highlighter range, you're going to love its new Body Lotion. Get your brightest glow yet with this pearl-infused lightweight formula (it absorbs quickly and leaves no sticky residue) that not only moisturises but gets you summer-ready, before you've even started on your tan. Top tip: apply the serum to the front of your legs for a supermodel-leggy look (Gisele who?) and make your way to the nearest beach.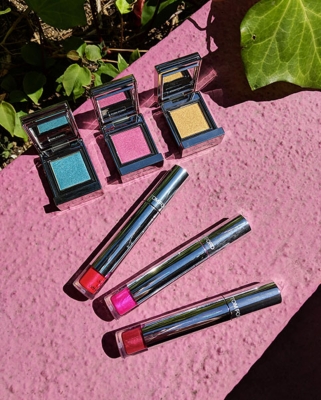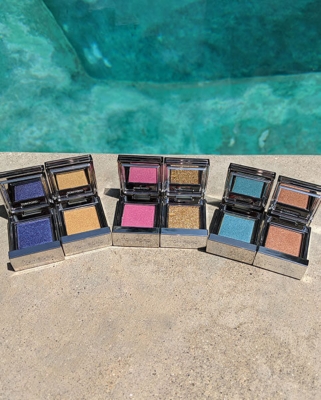 Your perfect dance partner
Heading to Primavera Sound with the girls? Make sure you stand out from the glitter-adorned crowd with Tom Ford's Extrême Collection. Bright jewel-toned eyeshadows and lipsticks (brand new and exclusive to us) will have you sparkling and shimmering your way to the dance floor, cocktail in hand. Plus, they're not only super easy to apply (liquid lippy is a saviour – you only need one coat and it will last all night), but the collection's super-sleek design makes for the perfect accessory on a night out. One question: does the DJ take requests?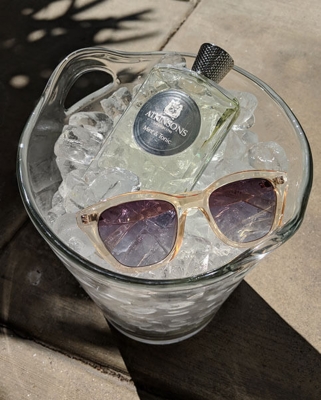 Your new summer fragrance
If we could capture summer in a bottle, this would be it (notes of mint and tonic conjure the idea of sipping a glass of chilled wine, straight from the cooler). Atkinsons' new (and exclusive to us) fragrance is the perfect holiday partner in crime – fresh, zingy and ready for a good time. Leave the woody and heavy scents at home and enjoy a spritz of our new favourite fragrance to freshen up those sweltering days.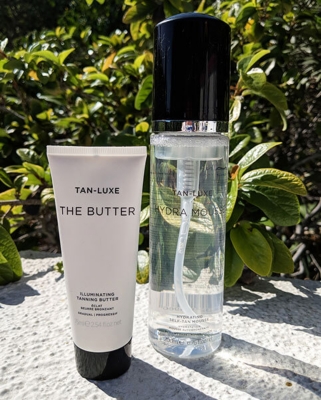 (Faux) tanning tips from the expert
From pre-tan prep to finding your perfect formula, we've tapped up Marc Elrick, founder of TAN-LUXE, for his top five fake tan tips:
1. Moisturise, moisturise, moisturise! After all, hydrated skin is happy skin.
2. Find a formulation that works for you and know how often you should apply it. It might be a cliché, but practice makes perfect.
3. It's what's on the inside that counts. Always look for hydrating, skin-loving inclusions like aloe vera, raspberry oil and vitamin E.
4. When tanning hands, wash them thoroughly after applying tan, then sweep the backs of them across areas with residual product, like the arms.
5. To prolong your glow post holiday, a gradual tanner with a hydrating formula and low percentage of DHA is ideal.