The Beauty Insider:
city-smart skincare for summer
OK, so we all know about the damaging effects UV rays can have on our skin (hence our daily slathering of SPF), but did you know that everyday pollution – we're talking the soot, smoke and smog experienced by city dwellers – can also wreak havoc on our complexions? Luckily, it's not all doom and gloom. Allow us to introduce you to the new crop of skincare superheroes, packed with powerful ingredients to beat skin-savaging smog for good.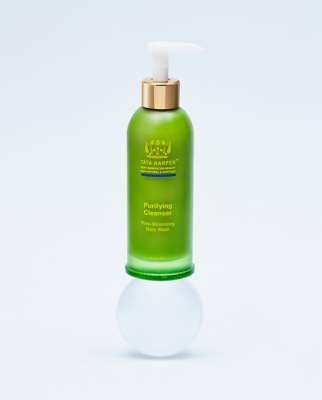 Every day, teeny-tiny pollution particles (we're talking 10 to 20 times smaller than pores) seep through our skin, accelerating the appearance of fine lines and dark spots. The solution? A purifying cleanser like this one from Tata Harper. Not only is it 100 per cent natural (i.e. free from toxins and synthetic chemicals), but it also does a great job of purging your pores of impurities before they can take aim at your complexion. We're rather partial to its warming spicy ginger scent, too.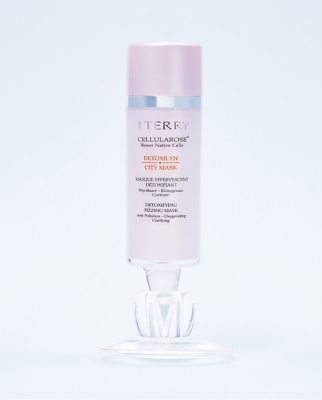 The anti-pollution face mask
As if giving us Touche Éclat wasn't enough (yep, that was By Terry's founder Terry de Gunzburg during her YSL days), the French beauty expert has now launched an entire skincare range designed to protect our glowy complexions against the damaging effects of pollution. The range, which includes an essence, serum, moisturiser and our favourite, the fizzing face mask, is formulated with a dream team of antioxidants that act like a protective barrier against pollution and smog. Need we say more?
Oskia's CityLife Facial Mist may be invisible once it hits the skin, but it's pretty powerful stuff. Packed with co-enzyme Q10 (a super-powerful antioxidant), vitamins B3, C and E, plus skin-plumping hyaluronic acid, these ingredients work together to reduce the effects of pollution, helping to plump and brighten skin tone. Oh, and it acts as the ultimate cooling facial spritz too. We're keeping one in our bag to make that summer city commute more bearable.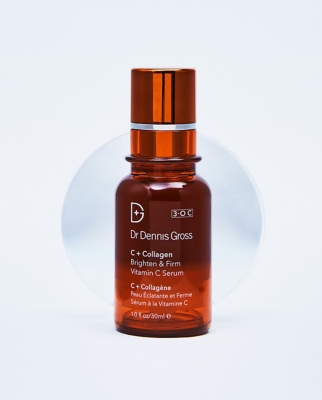 It's no secret that vitamin C is good for us for a number of reasons, from fighting infection to repairing and aiding tissue growth, but did you know it can also help guard our skin against the negative effects of air pollutants? Power-packed with the C stuff, this fast-absorbing gel from Dr Dennis Gross neutralises those pesky free radicals before they can damage the complexion, all while feeling completely weightless on your skin. Massage one to two pumps into a clean, dry face, neck and décolleté once a day.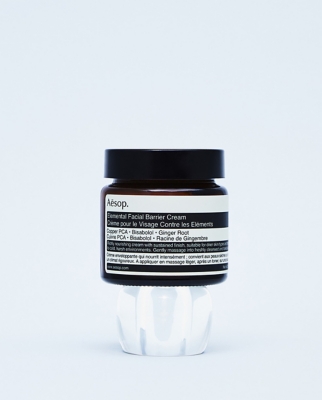 Aesop's Elemental Facial Barrier Cream does exactly what it says on the tin (or jar in this case): it acts as an invisible shield between your complexion and external aggressors. Fighting off urban pollution with a unique cocktail of skin-soothing ingredients (shea butter, sunflower seed oil and carnauba and candelilla waxes), alongside blemish-battling rosemary and lavender oils, your skin will feel smoother and more radiant. Win.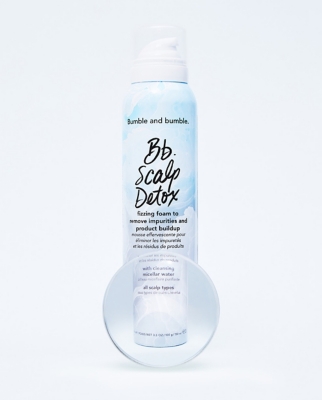 Dry ends? Dullness? Itchy scalp? Increased exposure to air pollution could be a key contributor to all three. But, as with skincare, there are now a number of new hair products that can help to remove the dirt and grime associated with troublesome tresses. Bumble and Bumble's Scalp Detox uses the same micellar water technology found in make-up remover, combined with salicylic acid that helps to remove and repel pollutants more effectively and gives a pleasantly tingling sensation.